Collaborative Learning for High-Quality Care
Learn from a team with a resume of publications on such topics as sports related concussion, preparticipation exams, sports injury diagnosis and treatment, bloodborne pathogens and sports participation and chronic medical conditions and sports participation. 
Work alongside fellowship-trained physicians to become an expert in injury prevention, pre-participation evaluation, return-to-play criteria and rehabilitation.  
Fellows function as team physicians at the high school and collegiate level, promoting physical fitness and wellness to individual patients and the community. You'll get opportunities to education others in multiple teacher settings with your fellow learners, including orthopedic sports fellows, athletic trainers, primary care residents, medical students, coaches and athletes.   
We encourage all fellows to develop and execute their own exercise/fitness regimen while working with the exercise physiology staff at the UNM Human Performance Lab.
How to Apply
All fellowship position openings are offered through the National Resident Matching Program.  All application materials must be submitted through ERAS (Electronic Residency Application Service).

Please submit your application and the following supporting documentation via the ERAS system*:
A complete list of all sports medicine related rotations finished
Copies of your licenses
Curriculum Vitae (CV) 
ECFMG certificate (if applicable) 
Medical school diploma 
Medical school transcript 
MSPE (Medical Student Performance Evaluation; formerly known as the Dean's letter)
Personal statement
Photograph of yourself
Three letters of recommendation (one should be from your residency program director)
USMLE or COMLEX scores
*Check the ERAS site for a complete list of required documents.  
Early submission of application materials is encouraged. The deadline for completed applications is October 15, 2021. At the present time, we are accepting applicants who are completing or have completed a residency in family medicine, emergency medicine or physical medicine and rehabilitation. 
Eligibility
The following are required prior to starting the fellowship:

You must be currently enrolled in or graduated from an ACGME accredited family medicine or emergency medicine residency program. 

International physicians must have a valid work permit or a J-1 (H-1 visas are not sponsored). 

You must hold the following:
DEA license 
New Mexico Controlled Substance Registration Certificate 
Unrestricted New Mexico Medical license
Train in Sports Medicine
Join an elite team of fellows and physicians. Compete for a Sports Medicine Fellowship spot at UNM.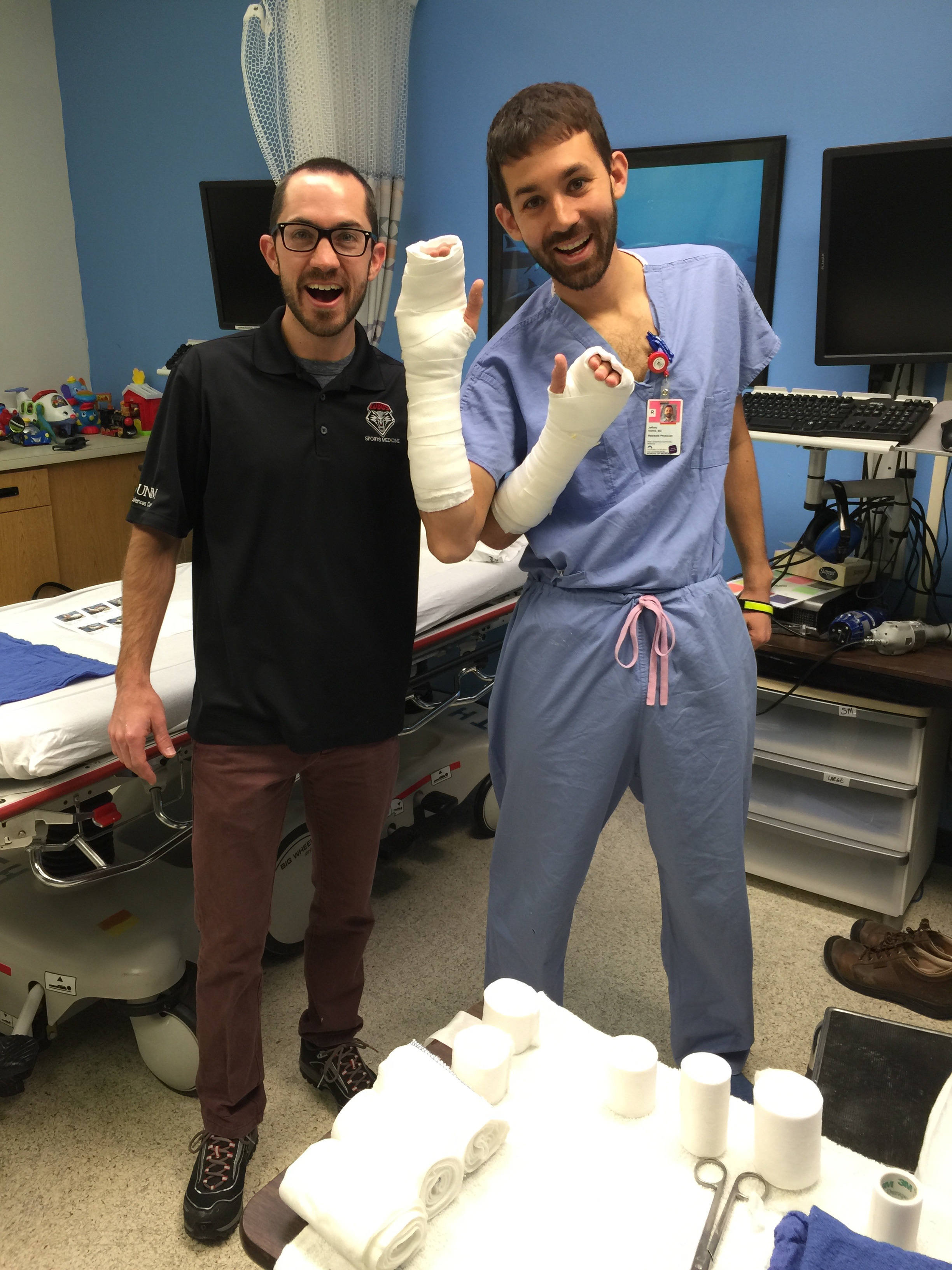 Meet our Leadership
Program Director
Christopher McGrew, MD, FACSM, FAMSSM, CAQSM 
Professor, Department of Family & Community Medicine
Director, Primary Care Sports Medicine Fellowship
Department of Orthopedics and Rehabilitation
Division of Sports Medicine
UNM Lobos Assistant Team Physician

Assistant Program Director
Rachel Chamberlain, MD, CAQSM
Assistant Director of Primary Care Sports Medicine Fellowship
Department of Family & Community Medicine
UNM Lobos Assistant Team Physician

Assistant Program Director
Matthew Tennison, MD, CAQSM 
Assistant Director of Primary Care Sports Medicine Fellowship
Dept of Emergency Medicine; Dept. of Family & Community Medicine
UNM Lobos Assistant Team Physician
Work and Play in the Land of Enchantment
Fellows will be involved in the care of the University of New Mexico (Division I) athletic teams, several high school sports teams and the Albuquerque Isotopes, a Triple A professional baseball team. You may also get to serve participants in special activities such as rodeos and mass participation events.
Living in Albuquerque is all about balance. Albuquerque's mountains, deserts and year-round sunshine offer incredible outdoor opportunities for sport and recreation. Our residents strive to be a force for modern day change while still preserving Albuquerque rich history.
Visit Old Town Plaza, one of the oldest and most haunted spots in the United States. Its original Pueblo-Spanish architecture is still preserved. A real must-see when visiting the city, it's a great place to walk around, shop and grab some traditional Mexican food.
Albuquerque is also the hot air ballooning capitol and home to the International Balloon Fiesta, the largest hot air balloon festival in the world and the current record holder for most balloons launched in an hour. The festival is held every October with visitors from all over the world.
With 310 days of sunshine a year and the nearby Sandia Mountains, Albuquerque is the perfect city for outdoor enthusiasts. The city is near several hiking trails and is considered one of the fittest cities in the U.S. As we like to say, "You're only bored here if you want to be." 
Contact
Sports Medicine Fellowship
Sandra Peters
MSC 09 5040
1 University of New Mexico

Albuquerque, NM 87131
Phone 505.925.4488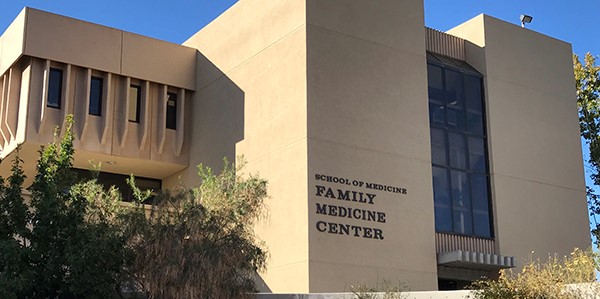 Are you a patient looking for care?