Molecular Genetics and Microbiology
Research cancer cell biology, tumor immunology, inflammation and infectious disease. Work with us to understand basic cellular processes, disease mechanisms and novel approaches to therapy.
Faculty, researchers and students in the Department of Molecular Genetics and Microbiology maintain the highest quality and impact in scientific knowledge, education and public health. Join us as we research, teach and serve.  
Build the foundation of your medical education. Earn a master's degree while studying with MGM faculty. Become an MGM faculty member as you work through your postdoctoral fellowship.
MGM and AIM: Our NIH-Funded Center
We are home to the Autophagy, Inflammation and Metabolism (AIM) Center of Biomedical Research Excellence. Learn more about our goals and mission.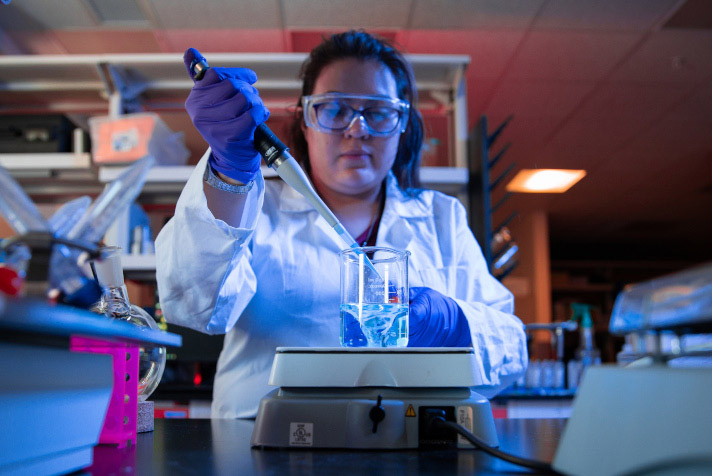 Are you a patient looking for care?