Family Planning 
Family planning is a voluntary act to prevent, delay or terminate a pregnancy. UNM provides research, education and expert clinical care to help people maintain reproductive health and prevent unintended pregnancies.   
Our Vision
Our vision is to empower women and girls in the Southwest through optimal reproductive health. We believe no woman can be free unless she can choose when and how many children to have. 
Our Mission 
Provide quality

,

 safe

,

 patient-centered reproductive healthcare and outstanding family planning consultative services with timely access and follow up.

 

 

 Provide exceptional family planning training and increase reproductive health knowledge in the local community.

 

Optimize patient outcomes through innovative and collaborative community-focused reproductive health research.

 

Engage with community partners to advocate for reproductive justice.

 
At UNM, we have a long history of removing barriers to family planning that aren't based on evidence. We know well the public health burden of unsafe abortion and the suffering of women who experience it. When women have realistic ways to limit childbearing, family size always falls, and infant and maternal lives are saved. 
Family Planning
The UNM Center for Reproductive Health includes board-certified physicians who have extensive experience in providing personalized reproductive health care, as well as highly trained nurses, fellows, residents, medical assistants and administrative personnel.   
Our clinicians provide:  
All birth control options, including IUDs (hormonal and copper) and implants (Nexplanon)
Contraception for women with complex medical conditions
In-clinic aborti
on 
care 
up to 23.6 weeks, including terminations for genetic indications
Abortion
 care
 in the hospital or operating room if indicated
Inpatient or operating room services for women with medical complications or who require general anesthesia
Medication abortion up to 
11
weeks
Pregnancy 
options counseling
Sterilization for men (vasectomy) and women (tubal ligation)
General 
obstetrics and gynecology care
 with procedural sedation if needed
We are a Center of Experience for complex Nexplanon removals. 
Our research aims to bring family planning back into international discussion and improve access and availability of all family planning care.  
Research focus areas include: 
Contraception and breastfeeding
Cost effectiveness in reproductive health
 and family planning
Patient perspectives about 
contraception
 and abortion
Medical resident education and emergency 
simulations
Pain management of office-based gynecological procedures
Early pregnancy loss management
Policy effects on abortion and contraception access
Telehealth and reproductive health services
Receive exceptional training as a resident or fellow with expert faculty in the University of New Mexico's Complex Family Planning Division.   
Learn more: 
Resident training in Family Planning 
Complex Family Planning Fellowship 
Family Planning Training
Empower women through optimal reproductive health care. UNM Ob/Gyn residents receive a comprehensive reproductive health care education through the Kenneth J. Ryan Residency Training Program. 
Ob/Gyn residents on the family planning rotation receive: 
Extensive training in all contraception methods, including long-acting reversible methods (IUDs/implants)

 and permanent contraception (tubal sterilization)

 

E

xposure to pregnancy options counseling, procedure counseling and early gestational ultrasound training

 

Comprehensive opt-out training in first-trimester 

procedural 

and 

medication 

abortion

, and opportunities 

to learn second-trimester procedures

 

Weekly didactic sessions, online modules

 and training in 

cultural 

humility 

and health disparities 

 

A wealth of reproductive health research opportunities and mentorship

 

Rich advocacy experiences through local partner organizations and the American College of Obstetricians and Gynecologists 

(ACOG) 

New Mexico Section
When you complete your Ob/Gyn residency at UNM, you will experience first-rate family planning training by fellowship-trained, nationally recognized leaders in the field.  
As the sole academic referral institution in a minority-majority state, you will deliver vital reproductive health care services to underserved and ethnically diverse patient populations.  
UNM maintains clinical rotation partnerships with local Planned Parenthood health centers. Our welcoming and fully equipped clinical training site, the UNM Center for Reproductive Health, is a full-spectrum family planning clinic.   
As part of your training, you will observe and participate in patient care alongside UNM Complex Family Planning clinicians. Our faculty provide: 
A

bortion care

, including procedural and medication abortion

 

B

asic and complex c

ontraception

 

Male and female 

sterilization

 

Management of first-trimester pregnancy complications

 

Miscarriage 

and 

early pregnancy loss care

 

Sexually transmitted infection management

 

In-office hysteroscopy

 

Endometrial ablation

 

General 

obstetrics and gynecology 

care

 with procedural sedation if needed

 
The Ryan Residency Program is a national program launched in 1999 in response to the Accreditation Council for Graduate Medical Education mandate that Ob/Gyn residency education include access to opt-out abortion training. Our goal is to improve and formalize training in all aspects of contraception and uterine evacuation, including pregnancy termination, for Ob/Gyn residents. 
An opt-out rotation in abortion and contraception means training in pregnancy termination is an expected and scheduled part of residency education. Residents can opt out of participating in pregnancy termination. However, participation is still expected in contraception counseling, pre/post-abortion care training, and management of early pregnancy loss.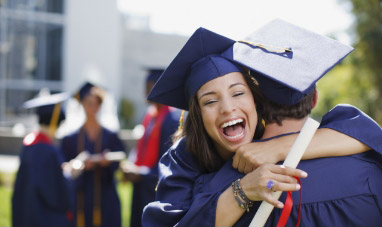 Meet the Complex Family Planning Faculty
Learn more about UNM's Complex Family Planning faculty. Meet our faculty, fellows and division chief. 
Contact Complex Family Planning
Physical Address
Obstetrics & Gynecology 
2211 Lomas Blvd. NE 
Albuquerque, NM 87106 
505-272-4051 
Mailing Address 
UNM School of Medicine 
Department of Obstetrics & Gynecology 
MSC 10 5580 
1 University of New Mexico
Albuquerque, NM 87131-0001