Physical Medicine & Rehabilitation
Welcome to Physical Medicine & Rehabilitation at UNM—New Mexico's only academic medical center. Our mission is to train future PM&R leaders in an inclusive environment that reflects New Mexico's rich cultural diversity.
Message from the Program Director
Welcome, and thank you for your interest in our University of New Mexico residency in Physical Medicine and Rehabilitation, affiliated with Lovelace/UNM Rehabilitation Hospital.
It's clear you have an interest in new and exciting opportunities, that you are flexible and adaptable, and that you desire to build and contribute to something important to you. You're the type of person we are looking for in a resident.
The training and experience you'll get at UNM will equal or surpass that of many other established residency programs. For example:
MSK ultrasound is integrated fully into many of the clinical settings
The sports medicine rotation actually involves treating athletes
Pain and Spine Medicine are cutting edge. For the potential rehabilitation physicians, we have SCI rotations with a VA-designated spinal cord injury center and Lovelace Rehabilitation Hospital is CARF accredited in stroke, SCI and brain injury
I have been in academic PM&R faculty and leadership for over 40 years. Prior to coming to UNM, I was Chair of several PM&R departments and served as a program director for 13 years.
Though I am grateful for my reputation as a clinician and researcher in brain injury and spinal cord injury medicine, I have felt the most personal gratification from helping my patients and encouraging the careers of my colleagues and residents, many of whom are in leadership positions in the specialty.
I decided to come to UNM and this residency because of the very positive energy among the faculty and leadership here. And Albuquerque is an extremely cool place. If you want to engage in the process and learn from devoted teachers who want you to succeed, then I encourage you to seriously consider our program.
Lawrence J. Horn, MD
Program Director
UNM Physical Medicine & Rehabilitation
My PM&R Experience
"I have been fortunate to facilitate the professional development of many residents and fellows, and in doing so, have been able to improve the lives of far more patients than I have been able to personally treat."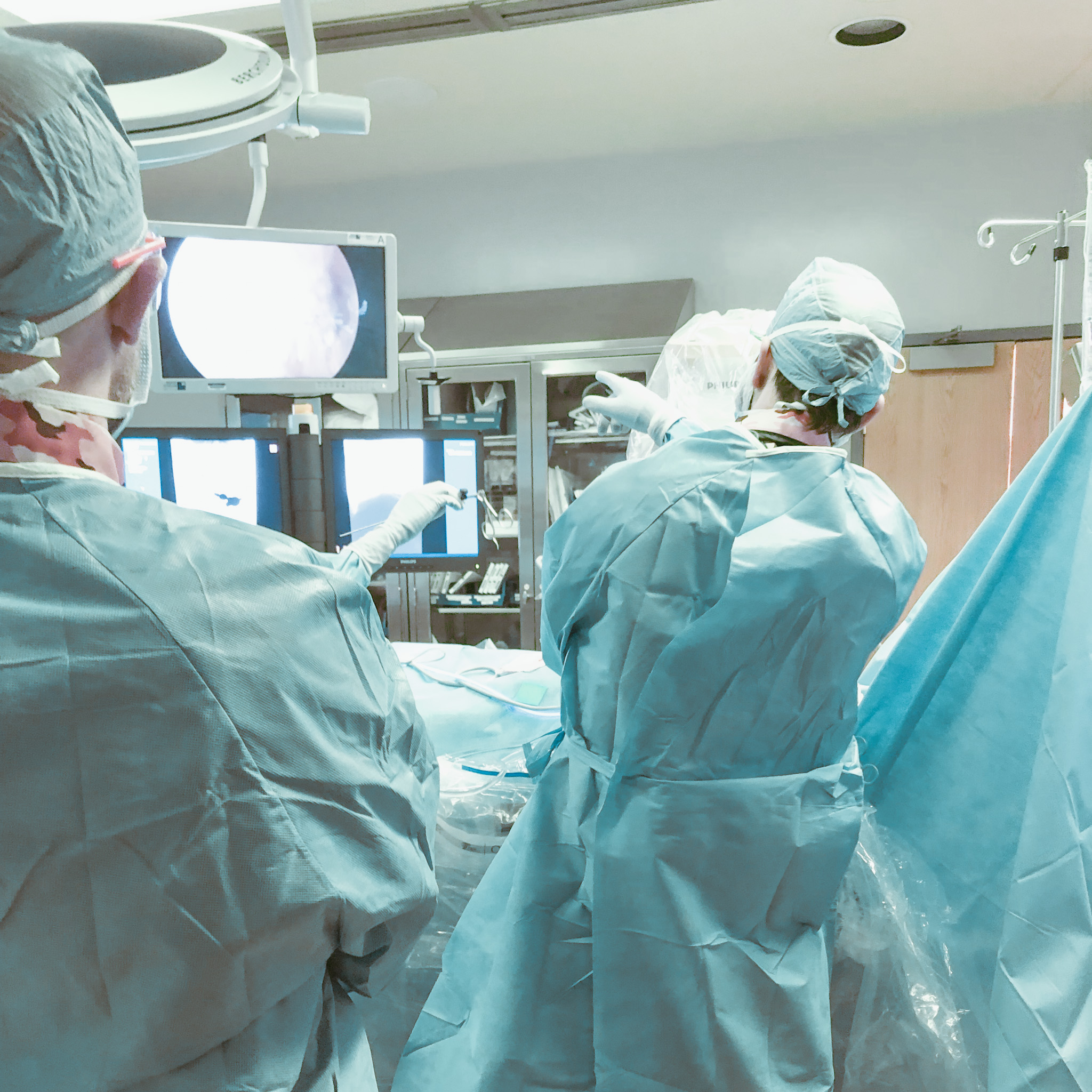 Become a PM&R Leader at UNM
There is no case we can't handle—and you'll train in the center of it all.
New Mexico's Premier PM&R Residency
Apply for one of five residency positions at UNM. Train with PM&R experts at New Mexico's only academic medical center.
Multifaceted Career Training
Our ACGME-accredited PM&R residency program will prepare you for a successful, fulfilling PM&R career. Choose to specialize in PM&R research, community outreach, quality improvement and education. Apply through ERAS today.
In all career paths, UNM residents become part of the PM&R team from day one. You'll train alongside expert faculty in every aspect of PM&R:
Amputee care
Cancer rehabilitation
Electrodiagnosis and ultrasound
Industrial medicine
Interventional & rehab programs
Musculoskeletal medicine
Neuromuscular disorders
Occupational medicine
Pain management
Spinal cord injury & spine health
Sports medicine, including work with the UNM Lobo athletic teams
Traumatic brain injury
UNM's PM&R Residency
By the Numbers
5

Competitive Resident & Intern Positions Each Year

#1

New Mexico's Premier PM&R Residency Program

1:24

1 of Just 24 U.S. VA-designated Spinal Cord Injury Centers
Physical Medicine & Rehabilitation
Dyanna Monahan
Residency Program Coordinator
PM&R
UNM Hospital
2211 Lomas NE