Allison Hade, D.O.
Email: ahade@salud.unm.edu
Introduction: I am an Iowa native, with bachelor's degrees in theatre, anthropology, and human physiology.  I have a master's degree in social sciences with an emphasis in archaeology and worked in the field of archaeology before deciding I wanted more impact in the present day.  I considered various fields but happened to meet a pathologist's assistant, who let me shadow him and the doctors in his office for a summer.  I ended up going back to school to pursue medicine and become a pathologist.  I have an interest in forensic pathology and am applying to the forensic pathology fellowship at UNM.
Interests
Pathology/Research Interests: Forensic Pathology
What do you like about living in New Mexico: I love the fact that people here are friendly, and that the weather is beautiful.  There is a lot of sun and mild temperatures, with minimal humidity.  The mountains are beautiful, and it's wonderful that I can drive twenty minutes and either be in the desert or in an alpine forest.  I also love the character of Albuquerque.  It's a mid-sized city, certainly not large, but it's affordable and has interesting attractions tucked away all over the place.
Interests Outside of Pathology: Art and costume design; knitting; embroidery; writing science fiction, fantasy, and horror; video games; tabletop role-playing games; being a massive geek.
Why I enjoy the pathology program at UNM
As someone interesting in forensic pathology, I applied here due to my interest in the fellowship program. However, it was the people that made it my top choice.  Nowhere else did I get the sense of true camaraderie, friendliness, and excellent work-life balance that the residents here enjoyed.  They spent time together outside work, they supported one another professionally and personally, and there was no residency interview I went to where the residents laughed together so much.  When choosing a residency, I knew that a top priority for me was finding a group of people with who I genuinely wanted to spend four years, and I found them here.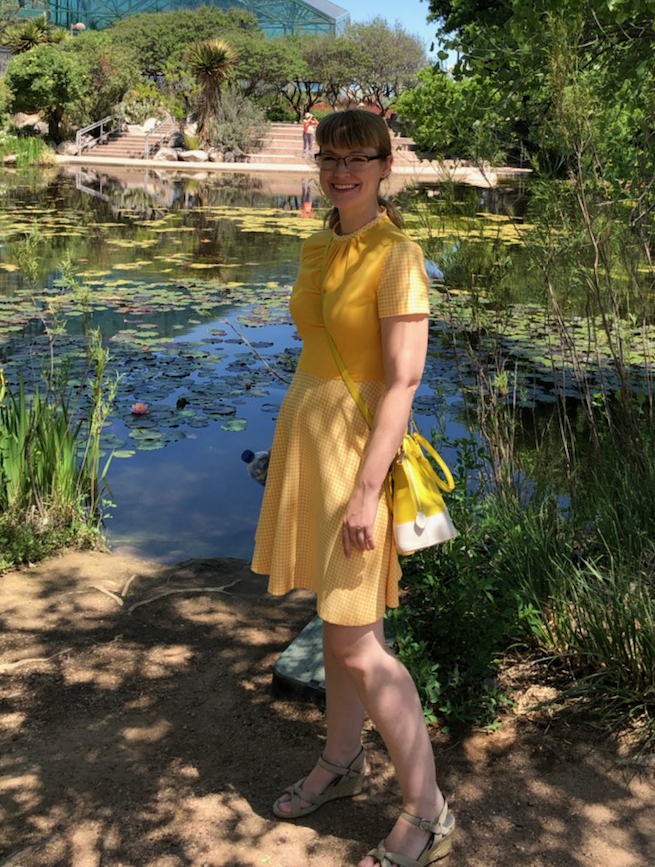 Education Information
Medical School:
Des Moines University
Des Moines, IA

Graduate Education:
University of Chicago
MA in Social Sciences with Emphasis in Archaeology
Chicago, IL

Undergraduate Education:
University of Iowa
B.S. in Human Physiology
B.A. in Theatre and Anthropology
Iowa City, IA
Publications:
Hade, A.L.; Sramek, J.E. Pathologic Splenic Rupture: A Rare Presentation of Mantle Cell Lymphoma. American Society of Clinical Pathologists "ASCP 2013", Chicago, IL, 2013.