Christopher Cormier, D.O.
Email: cmcormier@salud.unm.edu
Introduction: I'm from Manchester, NH. I went to undergrad at Southern Utah University and medical school at Rocky Vista University College of Osteopathic Medicine.
Interests
Pathology Interests: Forensic Pathology, Surgical Pathology
Research Interests: Forensic Pathology
What do you like about living in New Mexico: New Mexico is the country's best-kept secret. From the rich culture, dry climate with abundant sunshine and hot green chile, to the endless outdoor opportunities within a short driving distance, there's something here for everyone.
Interests Outside of Pathology: I love spending time outdoors- hiking, skiing, and exploring national park units (I've visited 236/421 parks). I'm a certified Zumba instructor, enjoy photography, cooking, and baking. I like to travel and experience different cultures.
Why I enjoy the pathology program at UNM
In addition to the renowned forensics program and being located in the heart of the Southwest, the camaraderie of the residents when I interviewed was unmatched by any other program. UNM provides a supportive and diverse learning environment, with attendings and PAs who truly care and go the extra mile. It's an honor to be here and if I had to do it all over again, UNM would still be my first choice.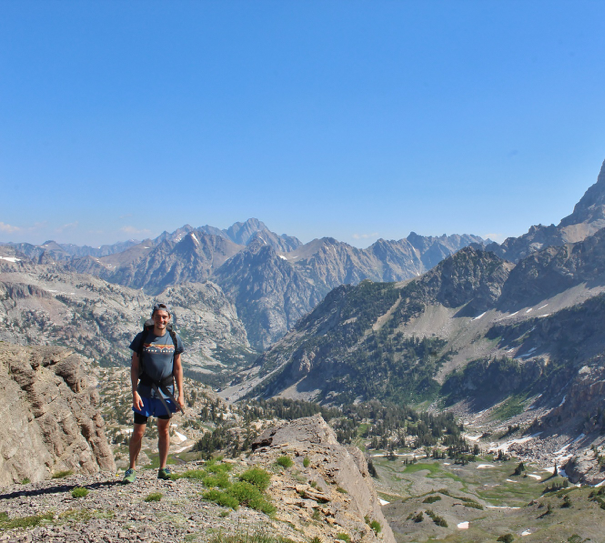 Education Information
Residency:
Anatomic and Clinical Pathology
University of New Mexico School of Medicine
Albuquerque, NM
Medical School:
Rocky Vista University of College of Osteopathic Medicine
Parker, CO
Undergraduate Education:
B.S. Biology/Zoology
Southern Utah University
Cedar City, UT