Kelly Hynes, D.O.
Email: khynes@salud.unm.edu
Introduction: I am originally from Youngstown, OH. I went to undergrad at the University of Findlay and Ohio University. I went to med school at Ohio University Heritage College of Osteopathic Medicine.
Interests
Pathology Interests: Forensics, Hematopathology, Surgical Pathology
What do you like about living in New Mexico: The desert is really pretty, but it is fairly easy to escape the heat in the mountains and experience completely different scenery. There are many hiking trails, hot springs, lakes, and rivers for rafting, campsites, and unique places like white sands national park to explore. I've already seen a lot of cool wildlife like black bears, desert foxes, and a million lizards. The New Mexican food is really good, too! Sunny weather every day has also been a plus. 
Interests Outside of Pathology: In my spare time, I like to go camping, rafting, and hiking. I also enjoy hanging out with my cats, oil painting, drawing, and listening to audiobooks.
Why I enjoy the pathology program at UNM
I initially became interested in this program for the reputation for forensics; however, through the website and my audition rotation I found the residents, faculty, and staff really friendly, supportive, and willing to teach.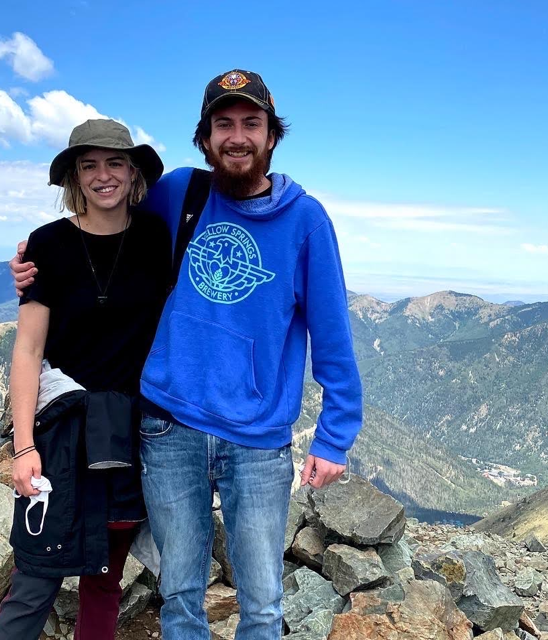 Education Information
Residency:
Anatomic and Clinical Pathology
University of New Mexico School of Medicine
Albuquerque, NM
Medical School:
B.S. Biological Sciences Pre Professional
Ohio University Heritage College of Osteopathic Medicine
Athens, OH
Undergraduate Education:
Ohio University
Athens, OH