Landon Kunzelman, M.D.
Email: lkunzelman@salud.unm.edu
Introduction: I'm Landon Kunzelman, PGY-1 UNM Pathology resident. I grew up in a small town in rural southern Illinois, received my Bachelor's of Science in Human Biology and Associate's in Music from Brigham Young University-Idaho, and my MD from the University of Illinois College of Medicine-Peoria. I'm married with two beautiful kids (ages 3 and 1), and all of us love it here in New Mexico. I love being involved in peer education, and I've enjoyed my past tutoring experiences for college classes, the MCAT, and pre-clinical medical school courses.
Interests
Pathology Interests: Although I am currently undecided with regards to subspecialty choice, I am currently partial to something in Anatomic Pathology. Because of my medical school pathology elective rotations and a wonderful pathologist mentor, I thoroughly enjoyed my Forensic Pathology experiences, so I am anxiously waiting to see how I like that rotation in residency.
Research Interests: I currently have an open mind when it comes to research interests. I would love to investigate how patients perceive and interact with pathologists, and specifically whether patients could benefit from seeing more of their own pathology (in photographic form). I have no current projects, but I have no doubt that the UNM Pathology Residency will provide ample opportunity to participate in research and national conferences. I have been impressed to learn about many of our faculty who are at the forefront of their specialties, and the residents' frequent involvement with them in publishing and presenting.
What do you like about living in New Mexico: I love the variety of things to do in Albuquerque and the surrounding areas, especially outdoors. My family loves hiking in Petroglyph National Monument and the Sandia Crest almost every weekend. I'm excited to take my family skiing at one of the many nearby resorts this winter, as long as New Mexico's ski resorts are still in business. We absolutely love the enchanting hot air balloons that we see almost daily floating above the city. The weather is absolutely perfect, with four seasons including long falls and springs, winters milder than Colorado, and summers milder than Arizona and less humid than Texas. Since my extended family is spread throughout the Mountain West, Albuquerque is a great home base for me and my family to visit them while enjoying Albuquerque's many advantages including very reasonable cost of living and commute times. For me, New Mexico has indeed proved to be the Land of Enchantment.
Interests Outside of Pathology: • I love exploring the outdoors of New Mexico with my family - we particularly like hiking at the top of Sandia Crest where we can enjoy cooler temperatures and see all of Albuquerque through the clear New Mexico air. I enjoy exercising in my garage gym, playing the piano, and participating in church activities. I also enjoy extreme unicycling, especially on the mountain trails.
Why I enjoy the pathology program at UNM
I felt so comfortable with the residents and faculty on my interview day. Most importantly, I felt that the residents love being here. The program's comprehensiveness in training scope impressed me, along with the nice selection of fellowships. It was clear that this program takes care of its residents by providing good benefits and by implementing changes based on regular resident feedback. TriCore Laboratories and the OMI stood out as incredible training sites for clinical pathology and autopsy, respectively. The anatomic pathology training in three different practice environments (VA, university, and private) ensures wide exposure to different specimens and practical experiences. Albuquerque's proximity to extended family, weather, reasonable cost of living and commute, and the abundance of nearby outdoor activities also played a part in drawing me to the program. Since it was clear that the location, resident satisfaction, and program training were stellar, it was a very easy decision to choose the UNM Pathology Residency for my professional training.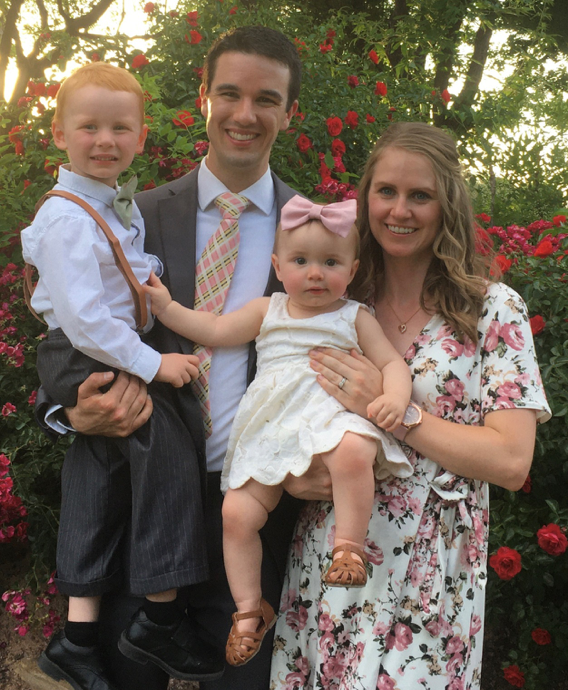 Education Information
Residency:
Anatomic and Clinical Pathology
University of New Mexico School of Medicine
Albuquerque, NM
Medical School:
University of Illinois College of Medicine
Peoria, IL
Undergraduate Education:
B.S. Human Biology
Brigham Young University
Rexburg, ID