Mariah Hukins, M.D.
Email: MHukins@salud.unm.edu
Introduction: Hi my name is Mariah Hukins and I'm originally from NC and am a blue devil at heart. I've done all of my schooling on the east coast so this West world is new to me. Fun fact: My family and I drove from Raleigh, NC to ABQ, NM in 3 days for my relocation--lots of plains and cows.
Interests
Pathology Interests: Forensics, diversifying medicine, history of medicine, narrative medicine through art.
What do you like about living in New Mexico: Living in New Mexico is cool mainly because you always can look up and see the Sandia Mountains in the background. But more importantly the FOOD is so good. Still a southerner so I like my green chili on the side. Also there's always something to do, whether it be an artwalk downtown to hiking to the shops of Old Town.
What do you like about living in New Mexico: As a San Diego native, I love the warm, dry climate of New Mexico. The cost of living is substantially less than many other large cities, especially on the coast. Traffic is generally non-existent. Also, New Mexico has a number of great outdoor activities that are readily available throughout much of the year.
Interests Outside of Pathology: Painting, drawing, museum going, Netflix-ing, concerts, concerts, and more concerts…oh yeah and sleeping.
Why I enjoy the pathology program at UNM
FORENSICS!!! UNM has a unique partnership with the OMI which sees very unique cases here in NM. I want to become one of the best Forensic Pathologists and this is the prime place to learn.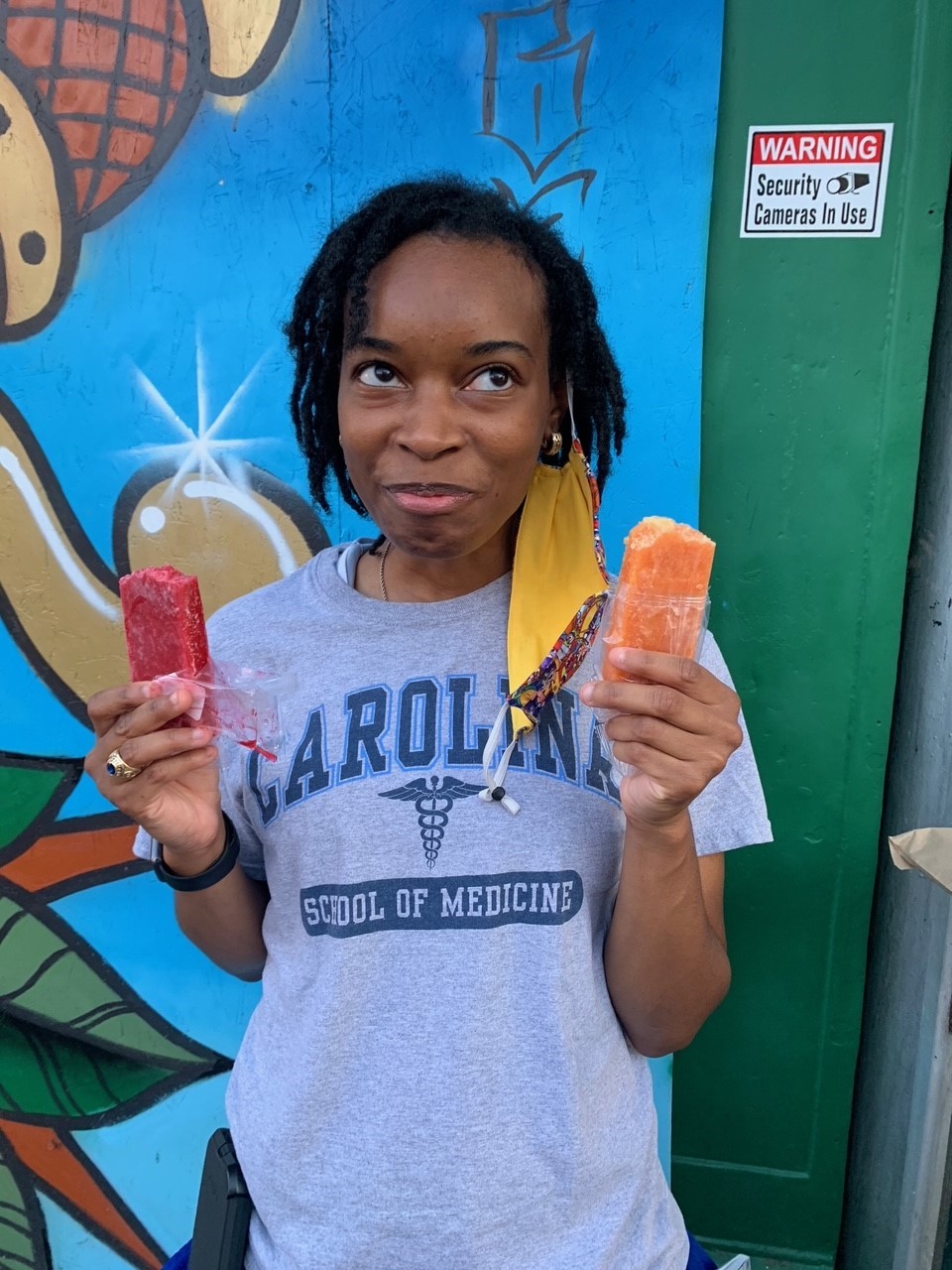 Education Information
Residency:
Anatomic and Clinical Pathology
University of New Mexico School of Medicine
Albuquerque, NM
Medical School:
University of North Carolina at Chapel Hill
School of Medicine
Chapel Hill, NC
Undergraduate Education:
B.S. in Evolutionary Anthropology
Duke University
Durham, NC