Division of Community Behavioral Health
We partner with New Mexico communities, national stakeholders, and UNM collaborators to increase capacity to address behavioral health disparities through prevention, clinical system development, direct clinical services, implementation science, workforce development and training, grant writing, and behavioral health services research and evaluation. Our partners vary widely from the State Behavioral Health Services Division  and Children Youth and Families Department to tribal partners through initiatives such as the legislatively funded Honoring Native Life Tribal Suicide Prevention Program. At UNM, we are part of the Transdisciplinary Research, Equity and Engagement Center for Advancing Behavioral Health (TREE Center), and active members of the Department of Psychiatry and Behavioral Sciences leadership.
Infographic about the Division of Community Behavioral Health (CBH)

Division of Community Behavioral Health Quarterly Research/Evaluation, Clinical and Service/Training Activity Report October 2020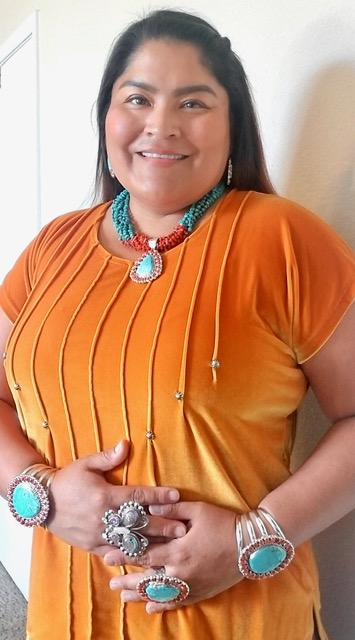 Training at UNM/CBH has brought my dream to fruition, I get to do meaningful clinical work, take part in research and advocacy; all with intentional focus on working with American Indian and Alaska Native populations.
—
Deidre Begay, PhD
, Clinical Psychology Postdoctoral Fellow
ABOUT CBH
The goal of the workforce development and training team is to provide training on evidence based behavioral health practice, and clinical supervision, online and in-person statewide and nationally.
Initiatives include
Training for behavioral health students and clinicians practicing in the field on suicide prevention, substance use disorders, trauma informed care, historical trauma, and cultural competence.
Clinical supervision via telehealth to pre-licensure social workers practicing in rural areas
Training on Comprehensive Community Support Services
Training law enforcement in CIT best practices to improve outcomes for justice involved individuals with mental illness and/or substance use disorders



CIT ECHO Opioid Response Infographic

 





CIT ECHO Results Overview Infographic
The goal of the clinical team at CBH is to provide high quality behavioral health services (in person and via telehealth) to underserved populations in New Mexico and throughout the country. Our areas of expertise include first episode psychosis, telepsychiatry, trauma informed care, historical trauma, and refugee mental health.
Initiatives include
EARLY
Outpatient Coordinated Specialty Care (CSC) Clinic for young adults aged 15-30 years who are experiencing a First Episode of Psychosis (FEP). 
ACTION
Telehealth Partnerships with Rural and Tribal Communities
The goal of the Behavioral Health Services Research and Evaluation team is to conduct research and evaluation that facilitates the translation of evidenced-based behavioral health services into practice to improve the well-being of individuals with mental health and/or substance use disorders, their family members and their communities.
Examples of Research and Evaluation Reports include
This legislatively mandated clearinghouse provides culturally appropriate suicide prevention assistance to New Mexico's Native American individuals, families and tribes, nations and pueblos. Honoring Native Life is housed at the University of New Mexico Department of Psychiatry and Behavioral Sciences, Division of Community Behavioral Health
Photo Gallery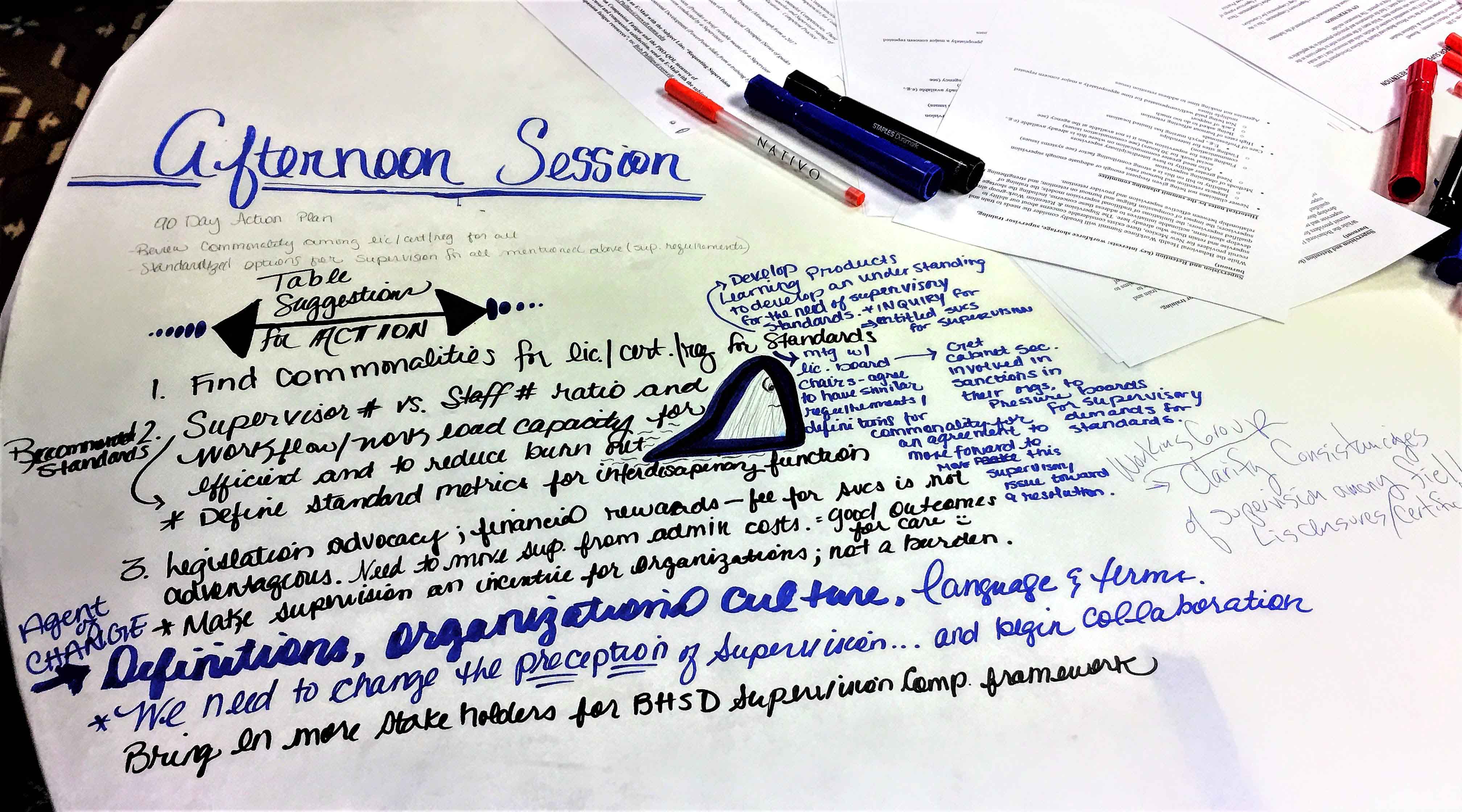 CBH teaches during statewide workforce training conference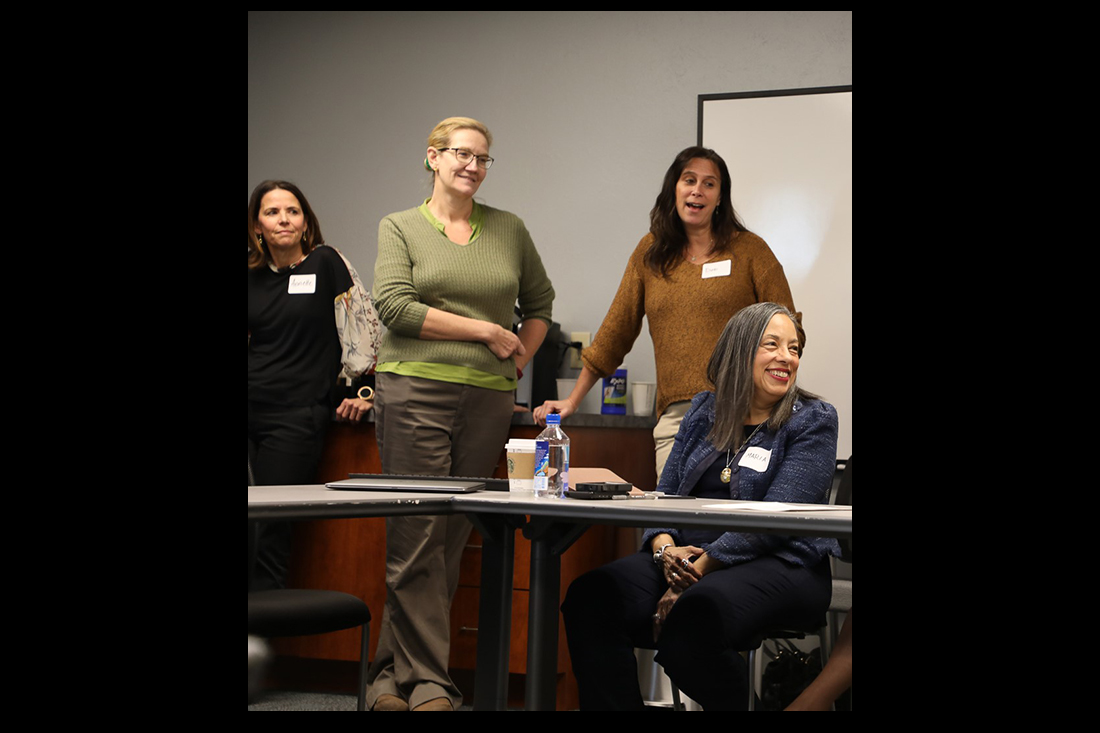 CBH faculty – (l to r) Annette Crisanti, PhD, Vice Chair for Research; Caroline Bonham, MD, Co-Director; Deborah Altschul, PhD, Co-Director; Maria Yellow Horse Braveheart, PhD, expert in historical trauma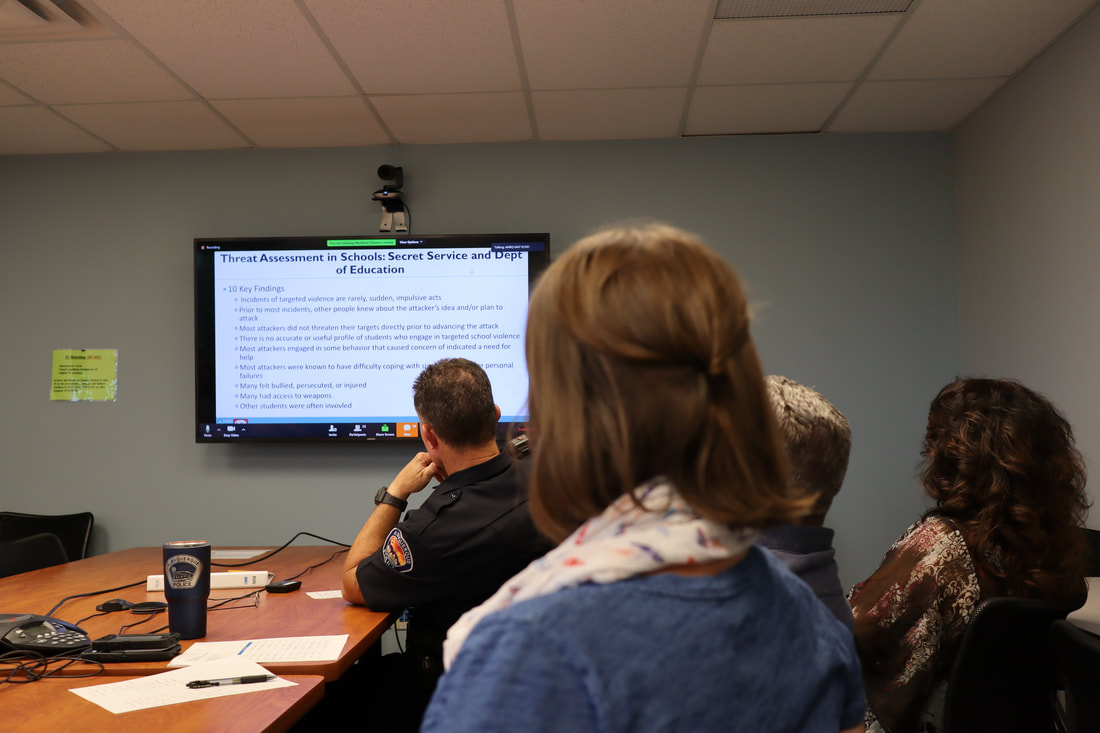 CBH partners with law enforcement to provide behavioral health training and consultation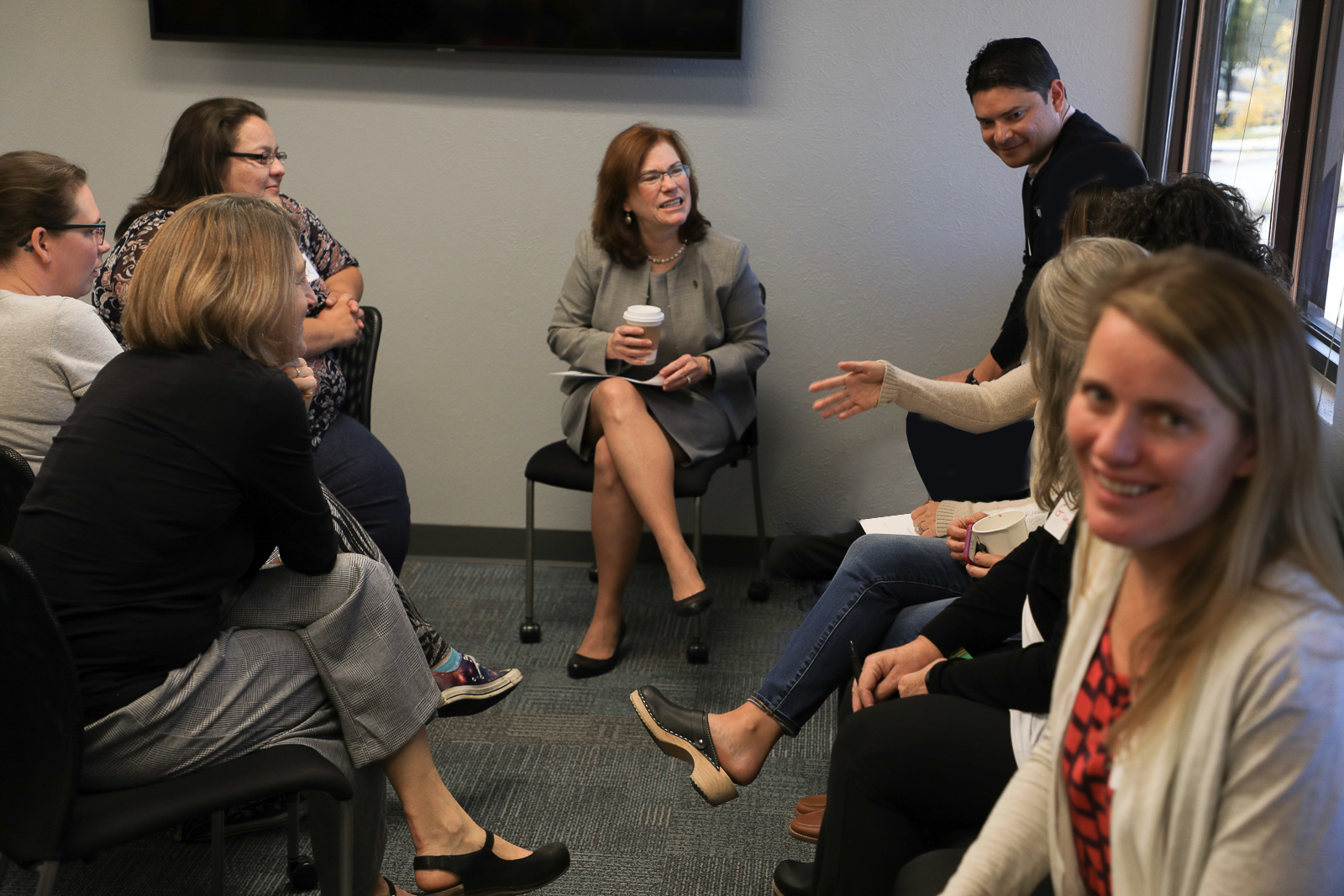 CBH staff and faculty meet with UNM President Garnett Stokes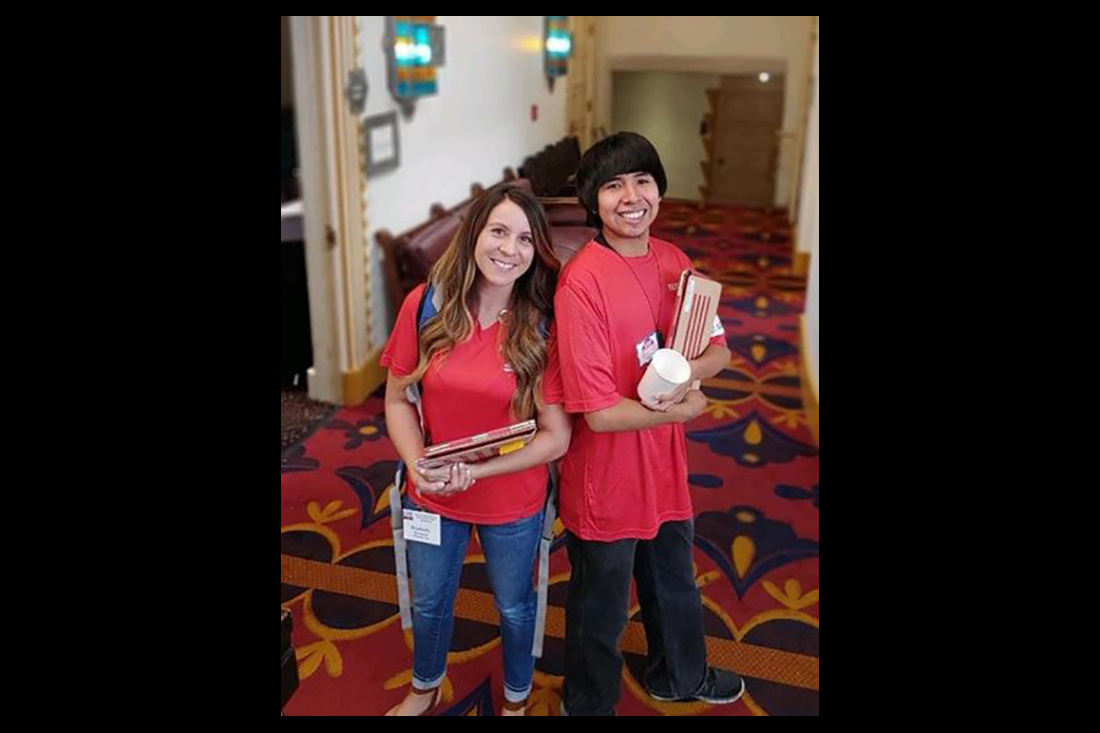 CBH collaborates nationally on projects such as hosting the National Association of Rural Mental Health Annual 2019 Conference in Santa Fe
CBH Contact
UNM Division of Community Behavioral Health
Psychiatry and Behavioral Sciences
2400 Tucker Avenue N.E
1 University of New Mexico
MSC09-5030
Albuquerque, NM  87131
505-272-6238