Simulation & Skills Lab
Real-world, hands-on nursing experience without the risk. That is what our simulation and skills labs are designed for.
Simulation activities are integrated into your curriculum, giving you the ability to learn and make mistakes without harm to patients.
Simulation is a time to take what you learned in your text books and bring it to real life. Every student's in-person clinical experience will be different – you cannot schedule what cases you will see. But your experience in the simulation and skills lab will ensure you are exposed to everything. So, you are prepared for anything.
Experienced Simulation Team
The UNM College of Nursing has a dedicated simulation team. Our team is committed to helping you gain the skills and confidence to practice nursing, in a safe and realistic environment. 
We follow best practices and standards from International Nursing Association for Clinical Simulation and Learning (INACSL). Ensuring we provide you with the safest and most realistic simulation experience.
Expertise is important to us. That is why we have a Certified Healthcare Simulation Educator® (CHSE®) on the team, Adreanne Cordova, MSN, RN, CNE, Faculty and Interim Simulation Director.
The team in the control room. Our staff along with other College of Nursing Faculty are behind the 2-way glass in the control room. Watching you along with cameras that allow us to zoom in all the details. We adapt and react to your cues ensuring you achieve your objective. Allowing you to have a very close to real-life experience.
What Sets Us Apart?
We have a wide range of manikins from high-fidelity to low-fidelity to different age, genders and ethnicities. Always providing you with the most life-like scenarios. But what is the difference between high and low fidelity?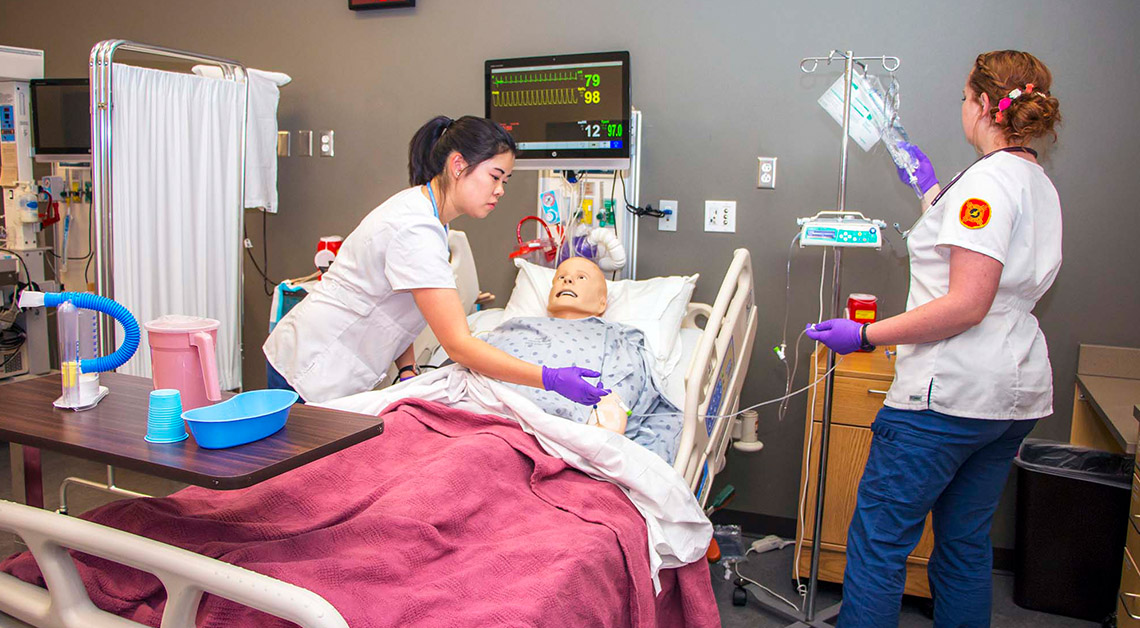 High Fidelity manikins are fully interactive and mimic a real person. Believe it or not you can actually build an emotional connection with them. They take on a life like persona and have a name.
These high-fidelity manikins can have conversations with you, blink and track their eyes, and even bleed. You can hear and feel their heart and lungs, check their pulse and monitor your vitals. 
They are perfect for simulation scenarios like cardiac arrest, birthing, end of life and much more.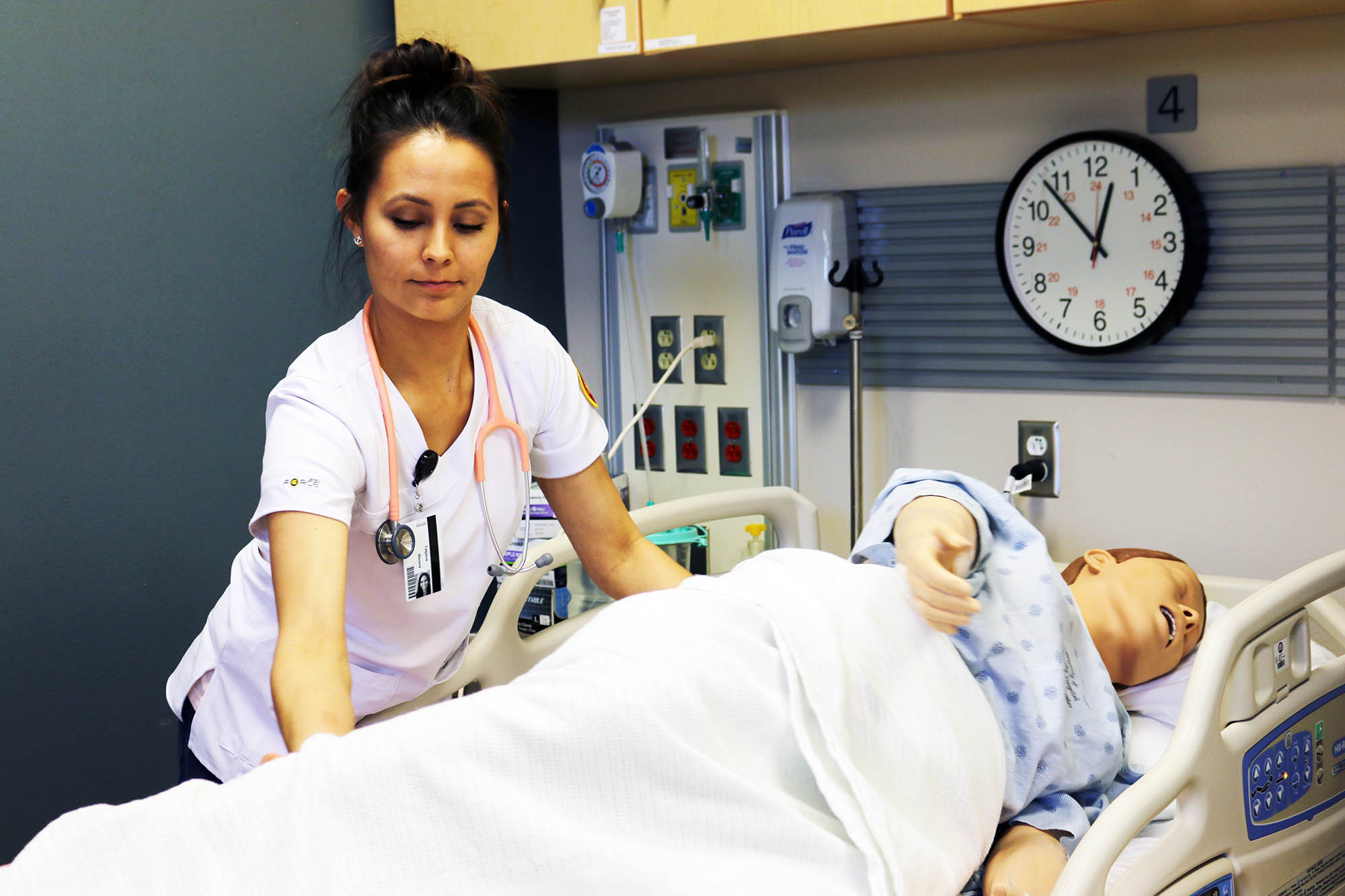 Our low-fidelity manikins are used for learning and practice. We use them to practice IVs, catheters, feeding tubes, wound care, positioning and much more. They are primarily used in our skills lab with our undergraduate students.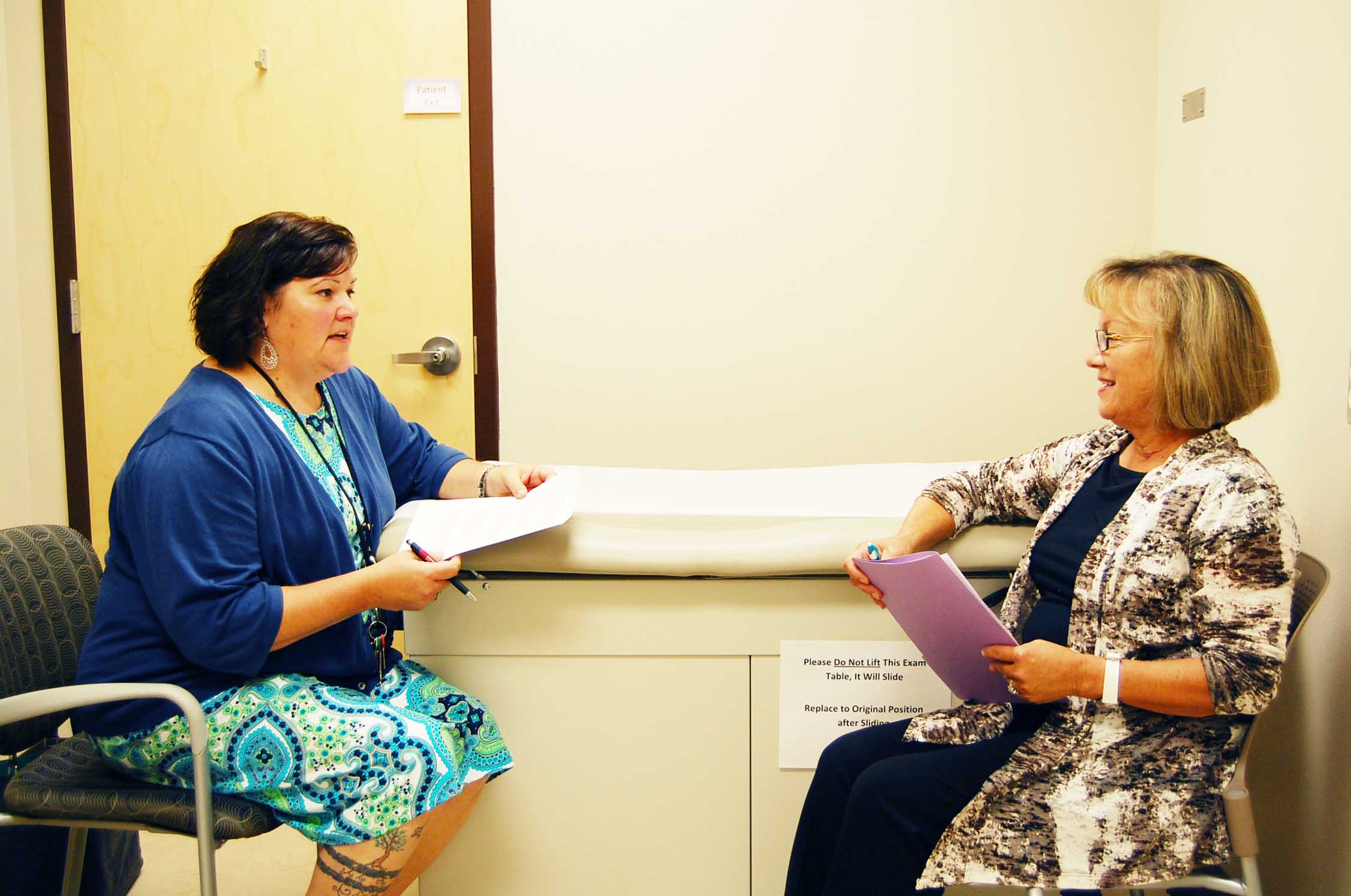 Sometimes a manikin is not enough. You need a live patient in the scenario with you – either as part of the scenario like a family member or the patient themselves.
We use live patients – or as we call them standardized patients – when we need to build a human connection. Standardize patients are used in a variety of simulations – mental health, care takers for patient manikins and much more.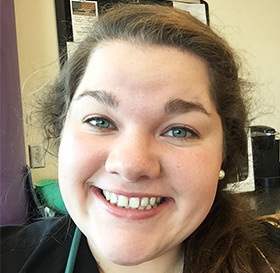 Simulation gave me the ability to put the knowledge I learned in the classroom and the skills I learned in the lab to the test.  Simulation was a way for me to really test my skills and navigate through scenarios to help improve my critical thinking skills.
—
Rebecca Fabian, RN at UNMH in Pediatric Specialty Care
, BSN 2016
Your Simulation Education
Although the space is the same, simulation looks a lot different for Undergraduates and Graduate students. Learn more what simulation looks like for you.
Interprofessional Education
Your simulation take place in an interprofessional center. That means a medical student can be right down the hall. We have even conducted simulations with law students.
It also means that you will be simulations with more than just your peers. We value intradisciplinary learning between our BSN and APRN students. You just might find a cardiac arrest simulation happening with our undergraduate and Adult-Gerontology Acute Care Nurse Practitioner students.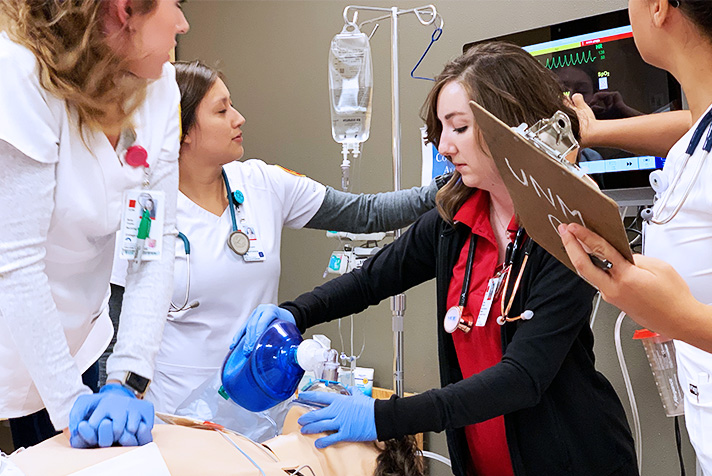 Need simulation equipment or supplies?
Our Donors
The UNM College of Nursing Simulation Center has benefited from the generosity of our donors. It is through their gifts that we are able to deliver high quality educational simulation activates to our students.
Thank you Ms. Brenda Izzi for your donation.
Learn more about how you can become a donor.