Advanced Nursing Education Workforce Grant
Our faculty support our students far beyond their education. That is why our Associate Dean for Clinical Affairs, Carolyn Montoya, PhD, RN, CPNP, applied for and was awarded a four-year $2.5 million dollar grant from the U.S. Health Resources & Services Administration for Advanced Nursing Education Workforce (ANEW), a continuation of her previous two-year ANEW $1.5 million grant.
About the Program
Primary care nurse practitioner and nurse-midwifery students are eligible to apply for the ANEW award in the second year of their program. Students are awarded up to $15,000 toward their educational expenses.
 
In return, students are required to take a 1 credit medical Spanish course; participate in ANEW activities; and complete an extended clinical rotation in a rural and/or underserved area of New Mexico.
Eligiblity & Dispersment
Students must demonstrate financial need; complete a Free Application for Federal Student Aid (FAFSA®); and submit a short essay detailing their career goals.
Want to know more?
Contact our Clinical Affairs team HSC-CON-Placements@salud.unm.edu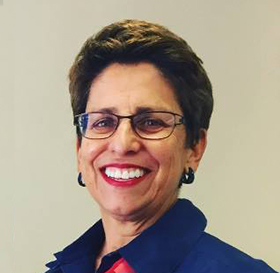 There is a great need for primary care providers throughout New Mexico, particularly in rural areas. This is an incentive to have students spend time in a rural community so they're more likely to choose to work in a rural part of New Mexico.
—
Carolyn Montoya, PhD, RN, CPNP
, Associate Dean for Clinical Affairs
Our Partners
The program wouldn't be successful without our outstanding community partners.
El Centro Family Health in northern New Mexico,
Presbyterian Medical Services statewide clinics,
New Mexico Veterans Affairs community based outpatient clinics, and
El Pueblo Health Services in Bernalillo.
$

2.5 M

in Grant Funding

$

15,000

Stipend Per Student

36

Students Already Received Support

90

More Students in the Next 4 Years

10

Graduates Caring For the Rural or Underserved
Clinical Affairs Contact
College of Nursing
Clinical Affairs
Building Number 228
Suite 356
1 University of New Mexico