Undergraduate Clinical Experience
This is why you came here. To get the on-ground experience. To learn and improve your skills. To provide the highest care to your patients. To become a nurse.
We Find Your Clinical Placements
Our faculty and clinical placement staff select your clinical sites and preceptor placements. We ensure you engage in meaningful clinical experiences.
We cannot guarantee clinical site rotation locations. We make our best effort to place students from rural areas in their community if they desire to have a clinical rotation there.
Unique Experiences
We offer a variety of unique clinical experiences. Both nationally and internationally. As a student you can travel to Costa Rica and the Navajo Nation in Chinle, Arizona. Immersing yourself in the culture and caring for diverse communities.
Professional Documentation Requirements
Before starting your clinical experiences, you are required to complete and track all Professional Documentation Requirements. Find out what your requirements are.
Timeline
But what will your clinical experiences look like? We have you cover. Below is an outline of the experiences you are required to participate in.*
Level 1: Rotating through Geriatric Education and Health Maintenance (GEHM) clinics, nursing homes, and hospitals students perform communication skills, vital signs, Capillary Blood Glucose screenings, and risk assessments for falls.  
Level 2: Branching out into different populations across the lifespan, students rotate through a variety of hospital and community sites as they perform patient assessments.
Level 3: Students provide patient care in medical-surgical (med-surg) units in the hospitals.
Level 4: Areas such as Obstetrics & Gynecology (OB/GYN), Pediatrics, Geriatrics, Behavioral Health, and Community Health are offered at this point and students sign up for their choice of rotation. 
Level 5: Students complete a hospital rotation in either an advanced med-surg or critical care unit such as an Intensive Care Unit or Emergency Department.  They will also fulfill their final clinical placement, Capstone, where they are paired with a preceptor for a one-on-one experience in an area of their interest.
* Clinical sites may vary due to COVID restrictions.
Clinical rotations for NMNEC partner schools might differ. Rotations are determined by the hosting school.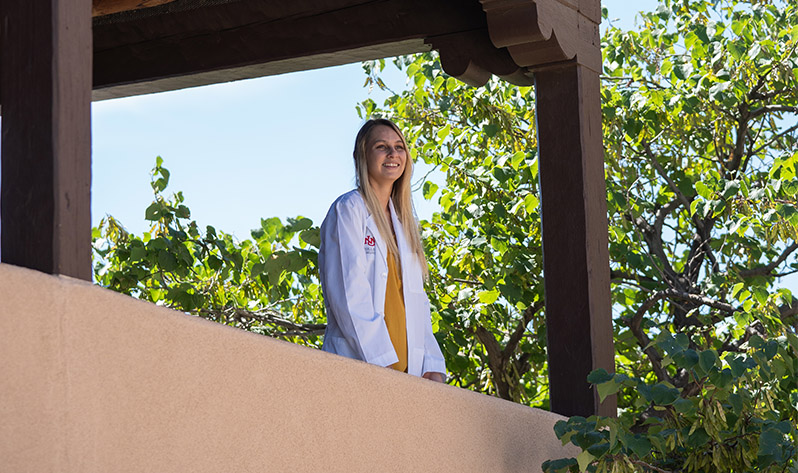 Answering Your Questions
We are happy to answer your questions. You just need to contact the right person. 

For concerns about your rotations contact your level coordinator.

For questions regarding credentialing and professional documentation contact the Clinical Affairs team.
Typhon Tips & Tricks
Typhon is a tool that allows you to monitor your student's progress.
Learning a new system – even one that is designed to help you – can be intimidating. We prepared for that. Check out our Typhon Support web page for all the information you need to get started and learn to use Typhon. You will be an expert in no time!
Nursing COVID-19 Guidelines
Clinical Affairs Contact
College of Nursing
Clinical Affairs
Building Number 228
Suite 356
1 University of New Mexico