Bachelor of Science in Nursing (BSN)
Exceptional Education
Your education will be unmatched. Our top-notch faculty will educate you in the classroom and the simulation lab. As you gain hands-on, high-tech experiences in a safe environment. Preparing you for your clinical experiences.
Why do we do this all? We do it out of pride. The pride we feel knowing our nursing graduates are highly qualified and ready to serve.
Top Ranked Program
The expertise of the College of Nursing is nationally and internationally recognized. We are ranked in the top schools of nursing in the nation – ranked no. 1 in New Mexico, no. 6 in mountain west region and no. 15 in the southwest.
We are fully accredited by the Commission on Collegiate Nursing Education (CCNE). As a student, you will be educated to the highest standards of quality and integrity.
Why a BSN at UNM?
Scholarship and grant dollars available.
Practice in a low-risk environment in our state-of-the-art Simulation Center.
Faculty leading the field in research and practice.
We celebrate our diversity. New Mexico is a majority minority state and UNM's student population is among the most diverse in the country.
93% certificate for licensure pass rate.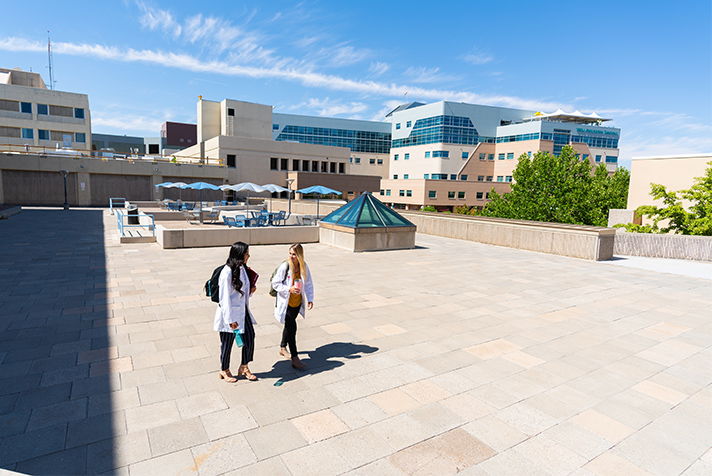 No. 1

Nursing School in New Mexico

4

Program Options Available

924

BSN Students Enrolled
2 Programs Designed for You
We offer 2 programs to earn your BSN – Pre-licensure BSN and RN to BSN. Explore both programs below.
Pre-licensure BSN
This program is designed for students who do not have an RN License and want to become a nurse for the first time. There are 4 options in this program – Main Campus, Rio Rancho Campus, Freshman Direct-Entry and BSN Dual Degree – choose the right one for you.
RN to BSN Online
Program designed for students who have an associate's-level degree in nursing, who are licensed or pending licensure, and want to complete a bachelor's degree in nursing ONLINE. Admissions are rolling.
Also check out our Path to your BSN Guide–a flowchart that helps you determine what options are right for you.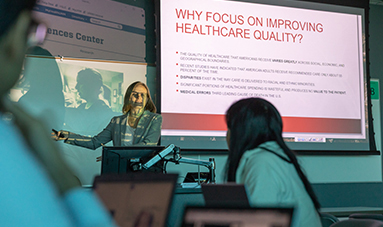 Apply Today
You have thought about it. The time is now. Apply to our BSN program.
The UNM College of Nursing has provided me with useful resources that have helped me become a better student and by challenging me to push past my comfort zone.
—
Alondra Ortega, RN
, BSN 2020
Your Future Career as a Nurse.
Your options are endless. As a BSN prepared nurse, you are ready for anything; schools, hospitals, clinics, nursing homes, public health office and much more.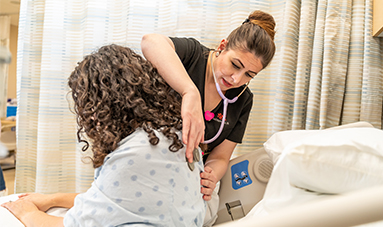 Your Future Job
The goal is simple–become a BSN prepared nurse. Stay goal oriented. Take a look at the current nursing jobs and salaries in New Mexico and beyond.
Support for Your Education
The majority of our students received some form of financial aid – scholarship, grant, loan, work study or teaching assistant position.
We also offer more than $270,000 in UNM College of Nursing scholarships. Individual scholarship amounts range from $200-$4,000 annually.
Admissions, Tuition & Financial Aid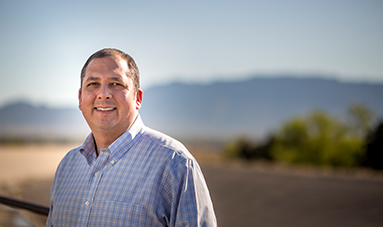 The Finest Faculty Around
They are leading nurse scientists, highly regarded practitioners and exemplary educators.
But most importantly they are supportive. Hyper focused on your success online and in-person.
Student Resources
We want you as part of our pack. We are ready to support you along your journey.
Find all the information to get started at UNM. Discover your resources. And learn about your student experience.
Each of Us Defines All of Us
At UNM we are a culture of contrast rather than a contrast of cultures.  What makes us different makes us strong.  Our diverse backgrounds – your diverse backgrounds – enhances our insights and learning.  Raise awareness and respect for all the different ways of being and thinking. 
We don't just talk about diversity. We put it into practice. Resulting in a deeper connection to all your future patients.  From the beginning of your education you will serve the underserved.  You will walk with empathy and understanding of others.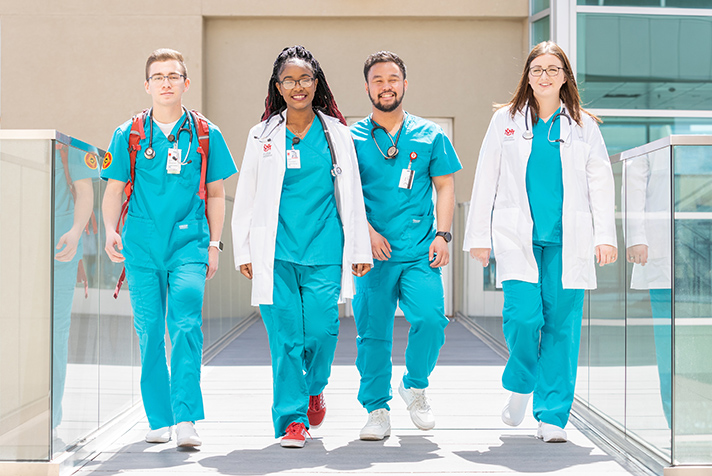 Ensuring Your Success
We are dedicated to your education and providing ongoing support for all of our students. That is why we have Student Success Coordinators. We offer services to individual students and small groups.
Virtual Campus Experience
Explore the UNM College of Nursing's Virtual Campus Experience and what being an undergraduate UNM student nurse means.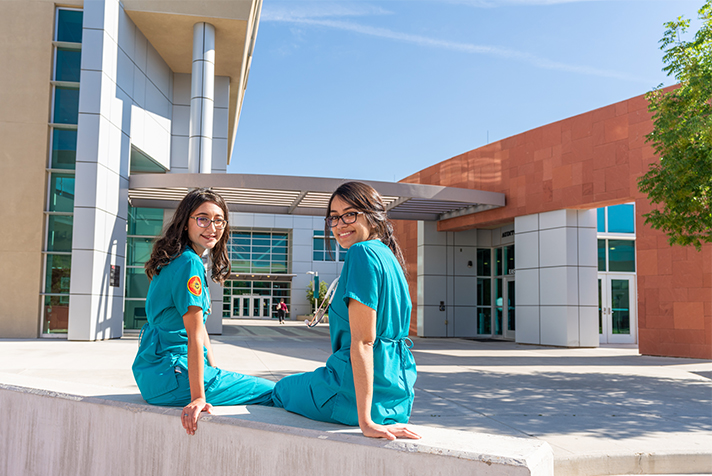 Transfer Students
You have the questions. We have the answers.
Explore more about transfering to UNM College of Nursing. We cannot wait for you to be part of our pack. 
New Mexico
Our location is rich in history and full of adventure and experiences. Explore more at #NewMexicoTRUE.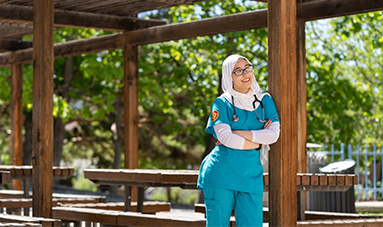 Veteran Nursing Students
We are here to support you as you transform your military training into a nursing career.
Research & Scholarship
UNM is the only Carnegie R1 research university in New Mexico. We offer research opportunities abound whether you are an undergraduate student or a graduate student.
Learn about our research efforts.
BSN Program Contact
Pre-Licensure Program Director, Principal Lecturer 

Susan Koronkiewicz, MSN, RN, CNE
College of Nursing
Building 235
Room 230
1 University of New Mexico
Schedule an Appointment with Our Advisors