MSN Nurse-Midwifery Curriculum
Designed to achieve your ultimate goal of becoming a nurse-midwife. Our curriculum ensures that you will be prepared – more than prepared – you will thrive.
Connected From the Start.
You will start your experience at UNM in an orientation with all of our incoming Advance Practice Nurse Practitioner students. Building your interprofessional community. And continue your first term before breaking out into your concentration cohorts – nurse-midwifery.
You will quickly bond with your cohort. That bond will extend to the alumni community as they are an extension of the university and vested in your success.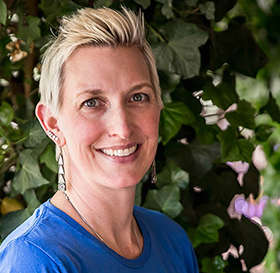 I love catching babies but what I really find most rewarding is changing a woman's life by giving her exceptional care and empowering birth that stays with her through so many life events.  If you are passionate about nurse-midwifery, follow that passion. Don't give up! Dream big! Work hard, follow through and you will reap the rewards.
—
Abigail Eaves, MSN, CNM, Founder, Executive and Clinical Director Dar A Luz Birth & Health Center - New Mexico's only licensed, nationally-accredited, freestanding birth center
, BSN 2000, MSN 2002
Our Curriculum
Offers opportunities to critique and apply nursing theory and research as a scientific basis for nursing practice. Courses are sequential, with the curriculum building on content.
Upon completion of the curriculum you with finish with 55 credits, 934 clinical hours and 116 lab hours total. All worth it to hold those babies in your arms.
Academic Calendars & Register for Classes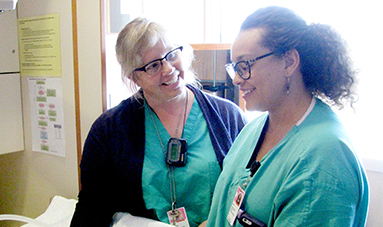 Our Clinical Experiences
From hospitals to birthing centers and everything in between. You will have diverse clinical experiences from our highly qualified preceptors – faculty in the community. Your faculty liaison and our staff will support you along the way.
Simulating Real-World Experiences
Our state-of-the-art simulation labs allow for hands-on experiences in a safe, low risk environment. From birthing pants to delivering a baby from a high-fidelity manikin. Our faculty will provide you feedback as your peers provide your support.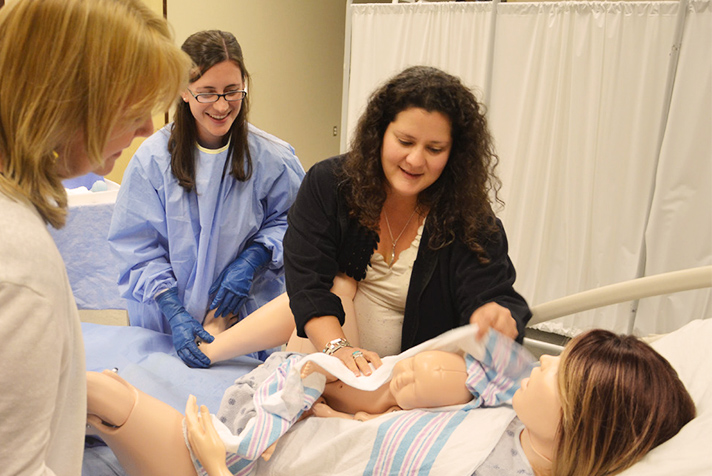 Nurse-Midwifery Program
Learn more about our program, what to expect in your education and how we prepare for your career.
Nurse-Midwifery Program Contact
Nurse-Midwifery Concentration Coordinator, Clinician Educator
Laura Migliaccio, DNP, RN, CNM
College of Nursing
Building 228
Room 221
1 University of New Mexico
Schedule an Appointment with Our Advisors