MSN Nurse-Midwifery Program
At The University of New Mexico College of Nursing, we educate our nurse-midwifery students in the balance of art – the beauty of bringing life into this world–and science–our commitment to leading midwifery research.  We focus on the rural and underserved populations. Meeting the unique needs of New Mexico.
We are fully accredited by the American College of Nurse-Midwives' Accreditation Commission for Midwifery Education. And follow their hallmark education philosophy. Providing you with exceptional hands-on learning, community resources and ongoing support to ensure your success. Learn more about our education philosophy is in the Nurse-Midwifery Student Manual.
We coordinate our student's clinical rotations and provide Faculty Liaison support to ensure student development and experiences working with diverse communities. Our faculty come from a variety of backgrounds, have a passion for teaching and many remain active in clinical practice. We know you will be impressed.
No. 11

Nationwide Nurse-Midwifery Program

100%

2019 Nurse-Midwifery Certification Board Pass Rate

1:8

Faculty to Student Ratio

1/3

Of Certified Nurse-Midwives in NM are Alums

116

Simulation Lab Hours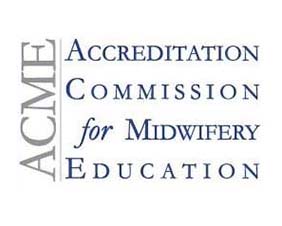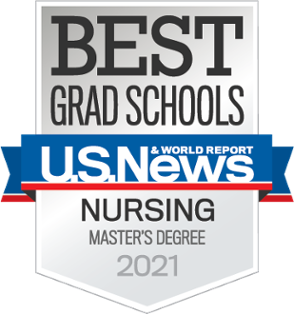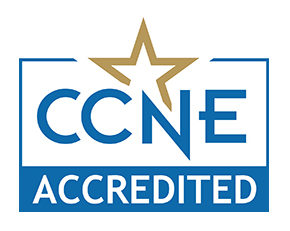 Minimum Requirements to Apply.
A BSN degree from an accredited college or university. Options available for RNs with a BS or BA.
3.0 GPA
Current RN license
No GRE or GMAT required
For the full list admissions criteria and application.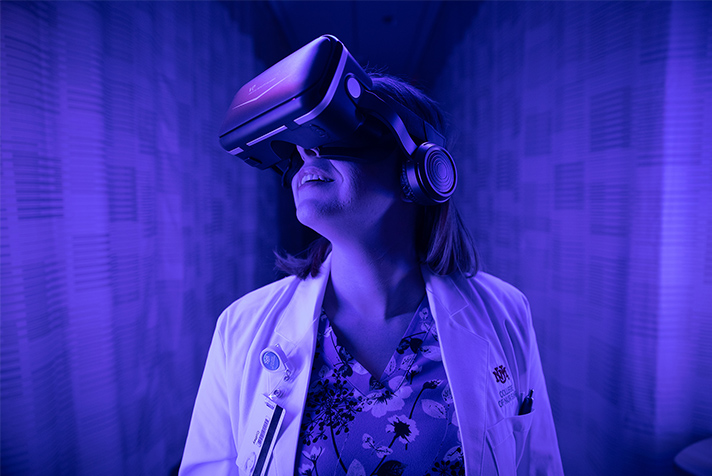 Your Education
14-week courses, summer start, 6 consecutive terms for 2 years.
55 credits in total, 934 clinical hours and 116 lab hours total
A mixture of online and hands-on in-person learning experiences throughout the program.
2/3 of your clinical rotations will be outside of Albuquerque.
Clinical courses are taught in a block format. Our blocks include on-campus learning for the first two to three weeks. Followed by a dedicated four to five week period of clinical rotation.
When you complete this program, you will earn a Master of Science in Nursing.
After graduation you are eligible to sit for national nurse-midwifery certification and licensure exam through the American Midwifery Certification Board. Once you pass your exam you are officially a certified nurse-midwife.
Ensuring Your Success
We are dedicated to your education and providing ongoing support for all of our students. That is why we have Student Success Coordinators. We offer services to individual students and small groups.
You Will Be Prepared.
Completing the Nurse-Midwifery Program prepares you to:
Analyze theoretical and empirical knowledge from the sciences and humanities, and apply this knowledge to the care of women and their infants within a family and community context.

Identify the influence of economic, social and political trends on the effectiveness of health care delivery to women and infants.

Provide safe and satisfying primary health care that supports individual rights and self-determination in a variety of settings, with emphasis on underserved and rural client populations. This includes clinical management of normal labor and delivery, care of the neonate and well-woman care.

Apply skills in health assessment, teaching and counseling, with emphasis on self-help, wellness and the prevention of illness and disability.

Communicate both verbally and in writing with various members of the health care delivery system, including keeping adequate documentation of nurse-midwifery care.

Develop accurate and reflective self-evaluation skills of knowledge base and clinical performance.

Demonstrate collaborative relationships with other health team members and with community groups for the planning, management and provision of health care for women and their infants.

Demonstrate the socialization and conceptual awareness of the role and responsibilities of the nurse-midwife.

Demonstrate a commitment to personal and professional growth and the growth of the profession through participation in professional organizations, community and scholarly activities, such as research, writing and teaching.

Participate in quality assurance activities in the health care setting.

Exemplify the ethical and moral obligations of professional service while interacting with clients and society in general.
Support for Your Education
Each year, the UNM College of Nursing awards more than $270,000 in departmental scholarships. Individual scholarship amounts range from $200-$4,000 annually.
Admissions, Tuition and Financial Aid
In my opinion the University of New Mexico nurse-midwifery program is the best in the country for many reasons but especially because women benefit from your graduates.  
—
Rosemary Bolza, CNM, RN
, Retired Preceptor at Fort Defiance Indian Health Service
Nurse-Midwifery Program Contact
Nurse-Midwifery Concentration Coordinator, Clinician Educator
Laura Migliaccio, DNP, RN, CNM
College of Nursing
Building 228
Room 221
1 University of New Mexico
Schedule an Appointment with Our Advisors