Governance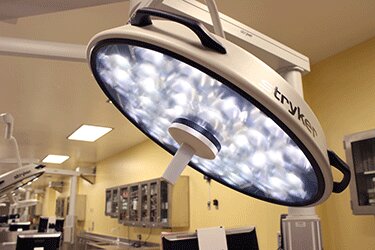 The Office of the Medical Investigator (OMI) was created by the New Mexico State Legislature in 1972 and became operational in 1973. Replacing the county coroner system with a statewide medical examiner system, the OMI [PDF] was tasked with investigating all reportable deaths occurring in New Mexico, to subsequently determine the cause and manner of death in such cases, and to provide formal death certification.
The OMI is designated as a special program within the Department of Pathology at the University of New Mexico School of Medicine. A Board of Medical Investigations comprised of the Dean of the UNM School of Medicine, the Chief of the New Mexico State Police, the Secretary of the Department of Health, the Chairman of the Funeral Home Board and the Secretary of the New Mexico Department of Indian Affairs was established to oversee and develop policy. The Board appoints the Chief Medical Investigator, a physician licensed in New Mexico, trained in Pathology and Forensic Medicine, who has responsibility for operations. OMI Organizational Chart [PDF]
Meet the OMI Professional Staff and Staff Leaders.
OMI Board of Medical Investigators
Board Chair: Martha McGrew, MD, Interim Dean UNM School of Medicine
Board Vice Chair: David Houston, Chairman, New Mexico Board of Funeral Services
Board Secretary: Tim Johnson, Interim Cabinet Secretary, New Mexico Department of Public Safety
Board Member: Tracie C. Collins, MD, MPH, Cabinet Secretary, New Mexico Department of Health
Board Member: Lynn A. Trujillo, Cabinet Secretary, New Mexico Department of Indian Affairs
For questions regarding OMI Board Meetings, contact Anthony Cervantes at acervantes@salud.unm.edu or 505-925-6650.
Board Meetings
Office of the Medical Investigator