Human Imaging Research Core (HIRC)
The HIRC provides administrative support for research conducted on clinical scanners at the UNM Hospitals Outpatient Surgery and Imaging Services (OSIS) center and at the UNM Hospitals main hospital.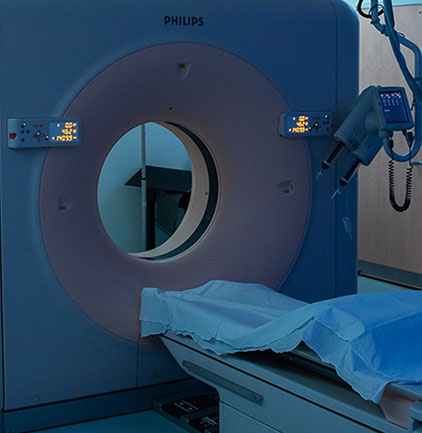 To Request Services
For budget estimates and service requests, please fill out the Human Imaging Research Core Questionnaire.
Our Process

Services
Based on fee-for-services, the HIRC will provide comprehensive research support to include
Budget development and pricing for grant submissions
Clinical trial feasibility assessments*
Site selection visit support*
Registration and scheduling of research participants
Data anonymization
Protocol development
Medical physics QC
Image storage on a dedicated research PACS
* In order to provide sufficient time for the HIRC team to complete documents for Clinical Trial Feasibility Review, please provide advance notice for any required reviews or site visits.
Resources
HIRC supported modalities include MRI*, CT, fluoroscopy, mammography, nuclear medicine, ultrasound and general radiography.
If you don't see what you need please contact us.
*The MRI scanners include several anatomically-specific surface coils, volume coils, and standard of care imaging protocols with and without contrast.
Availability
MRI scanners are generally available seven days a week between 6:30 AM and 11:00 PM. To minimize the impact on clinical imaging and patient wait times, availability will be limited to 10 research slots (30-45 min/slot) per week. It should be noted that advanced MRI research protocols or works-in-progress (WIPs) sequences will not be available on clinical scanners at this time. In addition, all diagnostic images acquired in a clinical/hospital environment require a radiologist review to identify and report critical or incidental findings.
For other modalities, please contact us for availability.
Radiology Research Contact Information