Biochemistry & Molecular Biology Research
In vitro and in cell studies. Animal models. Translational studies. Community-based intervention. Train with the Biochemistry & Molecular Biology research team that does it all.
Key Focus Areas 
Diseases affecting New Mexico's population 
Metabolism and metabolic disease 
Cancer biology and cancer therapeutics 
Biochemistry education research 
We're also advancing health and education across New Mexico through programs at Zuni Pueblo and San Juan College.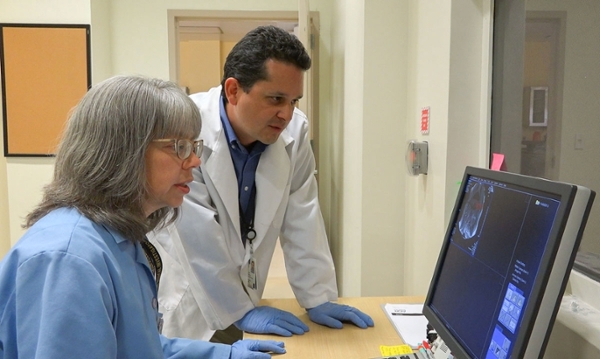 How can we use advanced imaging for forensic research? What impact do nanoparticles have on cancer diagnosis and therapy?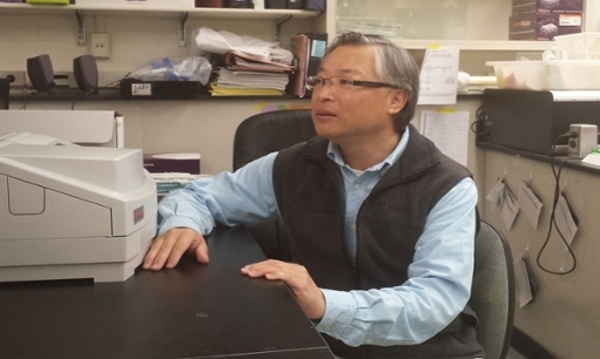 How can we harness normal cell death and regeneration functions to influence disease trajectory in cancer and other chronic conditions?
What is the link between molecular mechanisms, inflammatory bowel disease and colorectal cancer?
Discipline-Based Education Research
Discipline-based education research (DBER) is an emerging field that integrates current research on human learning and cognition with the worldview, disciplinary priorities, content knowledge and practices shared by scientists and engineers.
At UNM, you'll study how people master concepts and practices in biochemistry. Explore the nature and development of expertise and work with leading experts to define specific learning goals. UNM faculty adapt our instruction to ensure academic and research success.
Biochemistry & Molecular Biology
Director, Undergraduate Program
Summer Hayek, PhD
Biochemistry & Molecular Biology
MSC08 4670
1 University of New Mexico
Are you a patient looking for care?