Family Medicine Residency Curriculum
Our program is constantly growing and evolving as we respond to the changing landscape of our healthcare system, and to the unique needs of our amazing residents.
Graduates leave our program with the skills to work anywhere. Many currently work in rural or medically underserved parts of the state and country.
Unique Curriculum for Diverse Needs
UNM Hospital and clinics serve patients from every walk of life. We've developed a curriculum that covers the needs of underserved populations.
A recent example is our focus on transgender health. We're teaching tomorrow's doctors to provide appropriate, safe and affirming care for transgender/gender non-conforming/non-binary youth and adults.
Another focus area here is linking resident learning with our innovative population health curriculum. We devote two months to "Population Health and Scholarship," and block off time to continue to work on projects.  This amount of time is very rare among Family Medicine Residencies and we consider our Population Health blocks one of the "jewels" of our residency.
Other areas in which we've recently invested additional resources include our Point of Care Ultrasound curriculum (POCUS), suboxone training and specific training in teaching/mentoring/feedback skills. Our program is flexible and able to tailor our resources to what our residents need individually and as a group.
As a resident in our FM program, you will have plenty of space to explore your interests and gain a wide assortment of clinical skills and knowledge.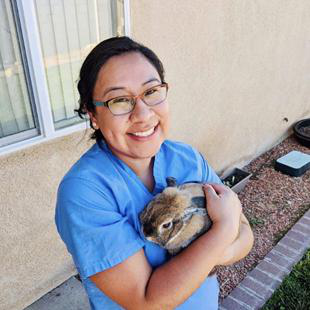 As a Diné woman, I grew up navigating between two cultures, which was challenging at times but always motivating and inspiring. I view life as an intricate construction of experiences, relationships and memories both positive and negative. I am continually inspired by the field of family medicine as it has the ability to intervene at various points in a person's life, from bringing new life into the world to improving quality of life in order to ensure a comfortable dying process. I am excited to continue my journey with the support of the UNM Family Medicine Residency Program.
—
DR. Aprilshandin Curley
, UNM FM Residency graduate/current attending on MCH and at Indian Health Services Clinic
First Year Curriculum 
The first year of the UNM Family Medicine Residency Program is structured and hospital-based. You will follow a set course of clinical rotations in 13 four-week blocks (some of which are divided into two-week rotations).
As a first-year resident in the FM Residency Program, you will complete rotations in the following areas:
Behavioral health
Emergency medicine
Family medicine
Maternal child health
Newborn health
Obstetrics
Pediatrics
Population health
Psychiatry outpatient


Residents with the Northern New Mexico (Santa Fe) 1+2 residency program will have a slightly different schedule developed with the approval of the Santa Fe Program Director.
Second- and Third-Year Curricula 
Second- and third-year rotations allow flexibility in scheduling to meet program requirements and include your individual interests and career needs. Residents consult with their faculty advisor and program directors to design electives.
Areas of rotation for your remaining two years include:
Adolescent medicine
Ambulatory surgery
Cardiology
Dermatology
Emergency medicine
General surgery
Geriatrics
Intermediate care nursery
Orthopedics
Pediatric emergency medicine
Rural medicine
Sports medicine
Urgent care
Women's health


Starting in your second year, you may select electives. Electives may include any area offered by the university system, or can be arranged with other programs, medical systems or even rural or international sites. You can get a list of current electives from the Residency Office, or you may design an elective to suit your needs.
Sample Schedule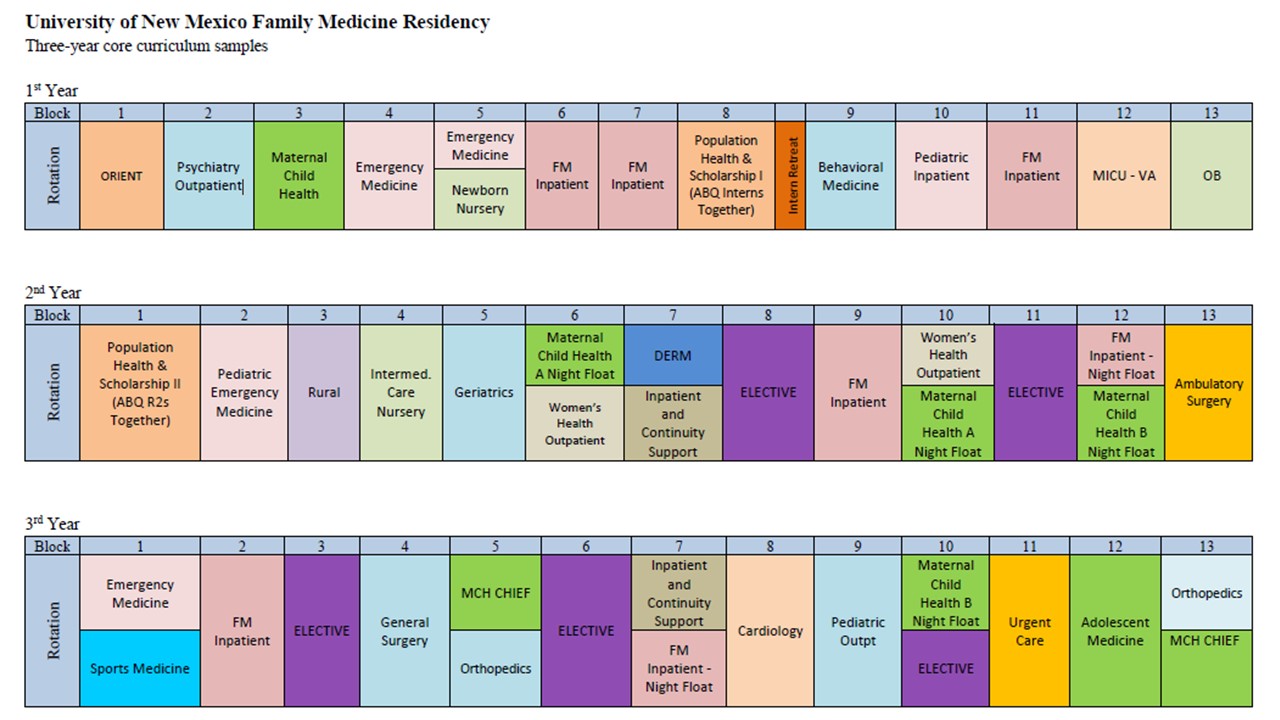 Procedural Training  
Along with procedure-oriented rotations, residents perform procedures during their clinic sessions as the primary care provider.
Our residents are trained to competency in a variety of procedures across disciplines, including:
Joint and bursa injections
Cryotherapy and biopsy of skin lesions
Cook catheter insertion for induction of labor, vaginal deliveries
Nexplanon and IUD placement
Vasectomy, and other family planning procedures
Contact
Residency Program
Dolores Garcia
MSC 09 5040
1 University of New Mexico

Albuquerque, NM 87131
Phone 505.272.6607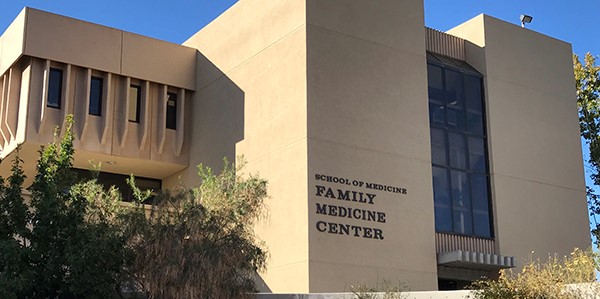 Are you a patient looking for care?