Maternal Child Health Clinic
Your health and your baby's health are important to us. From confirming your pregnancy to delivering your baby, we are here to care for you. Our dedicated group of maternal, child and reproductive health providers care for women and babies at health clinics throughout Albuquerque.
We follow a family-centered model. This means we care for mother and baby as a team, promoting family bonding and ensuring the whole family receives the same high-quality care. A team of healthcare providers will help you build a birth plan and answer all of your questions.
Pregnancy and Delivery Care
Your birth experience is as unique as you are. Connect with a provider to create the birth plan that's right for you.
Your delivery can be as natural as you prefer. Your comfort and safety are our top priorities. If you wish to receive pain medication, we offer a range of options, such as nitrous oxide, epidurals and IV medications.
If you need a C-section, you can opt for a "gentle C-section," in which we bring mother and baby together as soon as possible to promote skin-to-skin contact.
Bring your partner, a family member or a close friend for support in the delivery room. We want you to have the best birthing experience possible.
Connect with Our Team
Meet with a provider to get expert care at any stage of pregnancy.
High-Risk Pregnancy Care  
Your family provider will work with a team of maternal child health providers in the case of a high-risk pregnancy.
Call us at 505.272.9304 or email us at fcm-mch@salud.unm.edu to schedule an appointment or to get more information.
Care for Women with Substance Abuse
If you are pregnant and struggling with substance abuse, you are not alone. We provide safe, judgment-free care through the Milagro Program. We've helped over 2,000 women across New Mexico overcome their addictions. We offer prenatal and postnatal care coupled with medication assisted treatment.
Clinic Locations
1209 Clinic
1209 University Boulevard
505.272.4400
Northeast Heights
7801 Academy Blvd NE
505.272.2700
Atrisco Heritage Center for Family & Community Health
10800 Dennis Chavez SW
505.272.6009
North Valley Center for Family & Community Health
3401 4th Street NW
505.994.5300
Family Practice Center - FPC & Milagro Clinic
2400 Tucker NE
505.272.1734
Southeast Heights Center for Family and Community Health & Milagro Clinic
8200 Central SE
505.272.5885
Contact
Maternal Child & Reproductive Health/ Milagro Clinic
MSC 09 5040
1 University of New Mexico

Albuquerque, NM 87131
Phone: 505.272.9304
Fax:505.2728045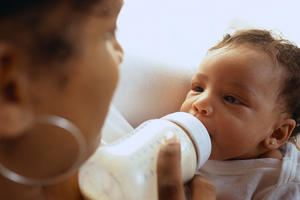 Are you a patient looking for care?