Transdisciplinary Evaluation & Support Clinic (TEASC)
TEASC provides in-home services for New Mexicans age 18 and older with developmental or intellectual disabilities. Patients or their family can request a TEASC consultation. Providers or advocates can also request a referral.
Specialized TEASC providers can visit your home or see the patient in a UNM Family Practice or community clinic. We offer a range of medical and mental health care services, as well as help with support system needs.
TEASC services are provided at no cost to the individual. We are funded by the New Mexico Department of Health/Developmental Disabilities Supports Division.
Comprehensive Community Care 
In addition to providing in-home services, our team offers:
Evaluations and recommendations
Work in community clinics with local providers
Teaching and training for students and residents
Training for community providers 
Research and program assessments
Collaboration and consultation with the state 
TEASC also offers training options for students in nursing, occupational therapy, pharmacy, psychology, physical therapy and more.
Get a Referral
TEASC assistance does not replace the direct care provided by the client's primary care doctor, psychiatrist, therapist, interdisciplinary team or other caregivers.
Current providers or caregivers can contact TEASC for an evaluation. After an initial screening, our staff will contact you to discuss:
Available community resources
Additional background information
An evaluation date
TEASC Faculty and Staff
The TEASC team is made up of specialists from many areas. We have a staff of family practice providers, psychiatrists, social workers, sign language interpreters and more.
Toni Benton, MD
Program Director/Family Practitioner
505.272.2165
Michelle "Shelly" Marek, MBA, MA, LMHC
Program Coordinator
505.272.5158
Patricia Beery, MA
Sr. Program Therapist
505.272.5158
Helen "Bonnie" Priest, RN
Nurse Manager
505.272.5158
Elizabeth Donsbach, BA
Sr. Program Manager
505.272.5158
Helene Silverblatt, MD
Psychiatrist
505.272.0544
May Goldenberg, PA-C
Physician Assistant
505.272.1722
Gail Thaler, MD
Psychiatrist
505.272.5158
Contact Us
TEASC Program 
Medical Director
MSC 09 5040
1 University of New Mexico

Albuquerque, NM 87131
Phone: 505.272.5158
Fax: 505.272.5149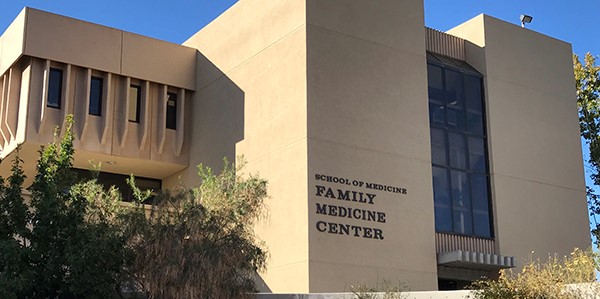 Are you a patient looking for care?