Scholarly Activity
The Accreditation Council for Graduate Medical Education and the Department of Internal Medicine require that all categorical internal medicine residents complete a scholarly activity in order to complete residency training.
This requirement is intended to enhance the house officer's understanding of a clinical area and/or research methodology, including design, implementation, interpretation, and presentation of results. There are no restrictions regarding the location of your project. 
 
The research project can take place at any time during the residency in blocks of time of one-month, serial months, or concurrently with regular clinical rotations. Up to three months could be granted for a well-designed project. The house officer is still responsible for any regularly scheduled patient care requirements such as continuity clinics, even if a block of time is used for the project. 
Presentation and Recognition
All house officers will be required to present the results of their project in the form of a poster or oral presentation and/or written manuscript. This presentation could be at the annual regional meetings of the American College of Physicians or the Mountain West Society of General Internal Medicine, the Carmel meeting, or at a national meeting. 
 
Each year a house officer who has done an exceptional job on a project is awarded the Excellence In Research award.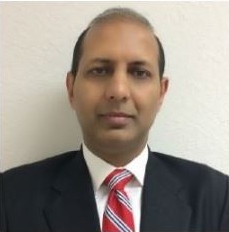 I find UNM to be outstanding and competitive academically and in all types of residency and fellowship programs. I love UNM, and I recommend UNM to other applicants because of its supportive environment and for the way the program allows us to be ourselves.
—
Kashif Abad, MD
, Residency Class of 2023
Internal Medicine Residency
Office of Education 
Department of Internal Medicine
MSC10-5550
1 University of New Mexico