Our Program Mission
The mission of the UNM Internal Medicine Residency Program is to train skilled and compassionate internists, who will demonstrate excellence and innovation in patient care, education, and research. We will do this in a supportive environment, encouraging open communication, respect for diversity, and cooperative interaction among individuals. As a majority-minority state, our mission will ensure that all populations in New Mexico have access to the highest quality health care. 
We aim to: 
Provide diversity of clinical exposure, innovative educational curriculum, and flexible scheduling, to help all trainees to reach their individual goals.

 

Develop internists across the spectrum of careers from academic sub-specialist to rural primary care doctor.

 

Support diversity, equity, and inclusion within our students, residents, faculty, and staff.

 

Cultivate a learning environment defined by mutual respect, intellectual curiosity and resident teamwork, while preserving resident autonomy in clinical decision making.

 

Focus on the health needs of our communities, including culturally diverse, rural, and economically disadvantaged populations.

 
Please visit the UNM School of Medicine (UNM SOM) website for details regarding resident benefits and salary. Considering children during residency? Please download the UNM SOM Houseofficers Regulations and Benefits Manual and peruse the maternity/paternity leave policy.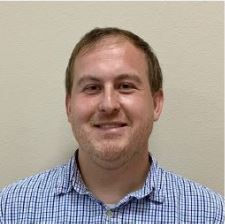 UNM gives a great opportunity to train at a large university program with a supportive smaller feel. As the only academic hospital in the state, I have seen some great pathology and learned more than I could have imagined!
—
Nicholas Harris, DO
, Residency Class of 2022
Internal Medicine Residency
Office of Education 
Department of Internal Medicine
MSC 10-5550
1 University of New Mexico