Prepare for your Career in a Supportive Learning Environment
Our community of residents, faculty and staff are here to support you through the most exciting and challenging time of your life. We pride ourselves on creating a culture that replaces the typical hierarchy of medical education with a learning environment defined by mutual respect, intellectual curiosity, and resident teamwork, while preserving resident autonomy in clinical decision making.  We welcome residents with  diverse backgrounds from all over the world. 
Residency Tracks
Hospitalist 
The Hospitalist Training Track (HTT) within the University of New Mexico (UNM) Internal Medicine Residency Program is designed to provide residents interested in hospital medicine with training and exposures to principles and topics within the specialty beyond the existing residency curriculum. 
Primary Care
The Primary Care Track was created in 2010 by a group of residents to provide robust training in ambulatory care and chronic disease management. Residents from each class may choose to enter the track at the end of their intern year; the curriculum is embedded into the traditional R2 and R3 years. 
Integrative Medicine
The Integrative Medicine Track is the first of its kind in the United States, demonstrating the innovation and flexibility of the program.  The program takes a proactive approach to meeting the health care needs by providing an opportunity for residents to focus on prevention and wellness as an antidote for the nation's health care crisis.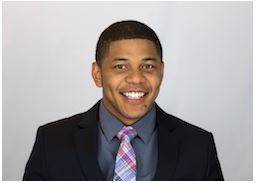 What do I like about the program? The people!!! My co-residents and the attendings are great to work with and supportive. Great exposure for education.
—
Aaron Jones, DO
, Residency Class of 2022
Internal Medicine Residency
Office of Education 
Department of Internal Medicine
MSC 10-5550
1 University of New Mexico