The Internal Medicine Residency Program at the UNM School of Medicine offers competitive training in internal medicine, preparing our students to pursue subspecialties or primary care tracks. Our program provides flexibility to residents, including the opportunity to do three months of research and the chance to learn more about integrative medicine. 
Work/Life Balance
We are a family friendly program and many of our residents have taken the opportunity to start a family while completing their education at UNM. We believe that ensuring you are a happy, healthy individual outside our program makes you a stronger physician. 
New Mexico offers beautiful scenery and access to all kinds of outdoor activities all year. Skiing, hiking, music, theater, museums, national parks and culture are everywhere, including right in Albuquerque. 
Experience Unique

 

Patient Population

s
New Mexico offers unique opportunities for the medical training of residents interested in providing health care to ethnically diverse, rural, and economically challenged populations. 
New Mexico is a 'minority majority' state and one third of the state's population is below the poverty line, giving residents a complete exposure to navigating inter-cultural communication. The University of New Mexico Hospital serves as the referral system for the Native American health care network within the state. 
Watch Dr. Kendall Rogers give an overview of the UNM Hospital history for more insight into our patient population. 
Diversity
Diversity of trainees is a priority for our program. We value diversity of perspectives including cultural, racial, religious, age, gender, and sexual orientation. To increase diversity, the program encourages trainees from all backgrounds to apply, performs holistic review of applications, and has standardized interview processes. The Department Vice Chair for Diversity, Equity and Inclusion supports trainee and faculty diversity within the Department.
Residency Benefits
ACP membership paid by the program
MKSAP paid for for all categorical residents
Step 3 Paid for by UNM GME
ITE's paid for by program to support your learning assessment and objectives
Q Bank paid for by program
$600 per year of educational funds*
*subject to change
Up to $1000 to cover your travel to present at conference(s).
3 weeks (21 days) vacation per year
5 days educational leave per year
5 days professional leave (for testing or interviews)
2 wellness days off per year
Up to 7 compensation days for holidays worked
2 weeks of maternity/paternity leave
3 weeks (21 days) sick leave per year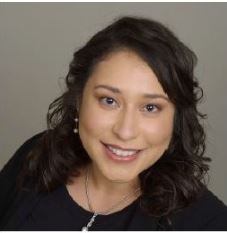 I could not ask for a more supportive group of people to work with. [The Faculty] are amazing teachers!
—
Kimberly Benavidez, MD
, Residency Class of 2023
Internal Medicine Residency
Office of Education 
Department of Internal Medicine
MSC 10-5550
1 University of New Mexico