Division of Gastroenterology, Hepatology and Nutrition
We have 5 board certified Pediatric Gastroenterology faculty and two advanced practice providers, supported by 4 nurses, an MA, a dietician and an administrative assistant. Our program serves the whole state of NM including clinics in Las Cruces, Santa Fe, Farmington, Roswell, Portales and Artesia.
Conditions We Treat
Abdominal pain
Acid reflux
Celiac and gluten-related conditions
Constipation
Cyclic vomiting syndrome
Cystic fibrosis
Chronic Diarrhea
Dysphagia
Eosinophilic esophagitis
Failure to thrive
Fatty liver disease
Foreign body ingestions
Gastrostomy tube care
Helicobacter pylori infections
Hepatitis B and C
Inflammatory bowel disease (Crohn's disease and ulcerative colitis)
Irritable bowel syndrome
Lipid disorders
Liver diseases
Polyposis syndromes
Pre and post-transplant care including liver, small bowel and multi-visceral transplants
Rectal bleeding
Procedures & Tests We Offer
Anorectal manometry and biofeedback
Capsule endoscopy
Endoscopy and colonoscopy
Esophageal pH and impedance monitoring including Bravo wireless monitoring
Hydrogen/Methane breath test (HBT)
Percutaneous gastrostomy tube (PEG) and Gastrojejunal GJ tube placements
Sucrose breath test
Gastrointestinal Services
Nutrition support team for home total parenteral nutrition and enteral feeding support
Nutrition counseling
Specialized liver and small bowel transplant care
Intestinal rehabilitation services
Viral hepatitis B AND C clinic
Pediatric infusion unit
Specialized liver and bowel care, which includes Transplant Clinic
Aerodigestive clinic
Anorectal clinic
Division Breakdown
Education and Community
We partner with the Crohn's Colitis Foundation to offer education and summer camp to children with Inflammatory Bowel disease (Crohn's disease and ulcerative colitis).
We participate in teaching pediatric and family practice residents; neonatology and emergency medicine fellows and UNM Medical students and APP students.
Weekly divisional didactics including journal club, radiology rounds, pathology rounds, nurse education, research updates, case studies, M & M conferences.
Quarterly Improve Care Now QI meetings
Research 
We belong to the Improve Care Now collaborative community where patients, parents, clinicians, and researchers work together to improve the health and care of children and youth with Inflammatory Bowel disease (Crohn's disease and ulcerative colitis).
Patients with hepatitis C can join our Project HepCCY registry
Pharma trials, currently participating as a site for a novel medication for IBD and a medication for pediatric constipation.
Clinical research in celiac disease, and Hirschsprung disease
Basic science research in celiac disease, inflammatory bowel disease, and gut permeability.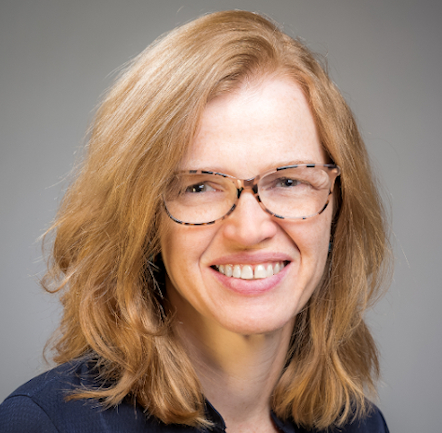 Division Chief
Jacqueline Fridge, MB ChB, MBA has served as Division Chief since 2014. Her clinical and research interests include inflammatory bowel disease, quality improvement, and small bowel bacterial overgrowth. 
See her full bio at the Pediatrics Faculty Directory. 
Are you a patient looking for care?