Graduate Clinical Experience
You are taking your nursing career to the next level. Ready to become advanced practice nurses, nurse administrators or nurse educators. Clinical and practicum placements are integral in getting you to your goal. These hands-on experiences prepare students to become excellent advanced practice nurses and nurse educators.
We Find Your Preceptors
Our faculty and clinical placement staff select your clinical sites and preceptor placements. We ensure you engage in meaningful clinical experiences.
Rural Healthcare Focused
We are committed to rural healthcare education. If you are too, we will do our best to ensure you have rural clinic experiences. We cannot guarantee clinical site rotation locations. But we make an effort to place students from rural areas in their community if they desire to have a clinical rotation there.
Travel
Travel may be required for your concentration.  FNP students, you are expected to travel for a minimum of two clinical rotations.
Travel times vary. You may travel 1 to 5 hours to a clinical site, which may require an extended overnight stay.
If covering these costs are an issue please reach out to our Financial Aid Officers to discuss options available to you.
Professional Documentation Requirements
Before starting your clinical experiences, you are required to complete and track all Professional Documentation Requirements. Find out what your requirements are.
Up to $15,000 For Your Education
Primary care nurse practitioner and nurse-midwifery students are eligible for the U.S. Health Resources & Services Administration (HRSA) for the Advanced Nursing Education Workforce (ANEW) program. Throughout the ANEW Program, students are equipped with the skills to serve rural communities, plus up to $15,000 in financial assistance toward their education. 
In return, students are required to spend an extended period – three months – in rural clinical rotations during their education. Working to serve our unique New Mexico communities.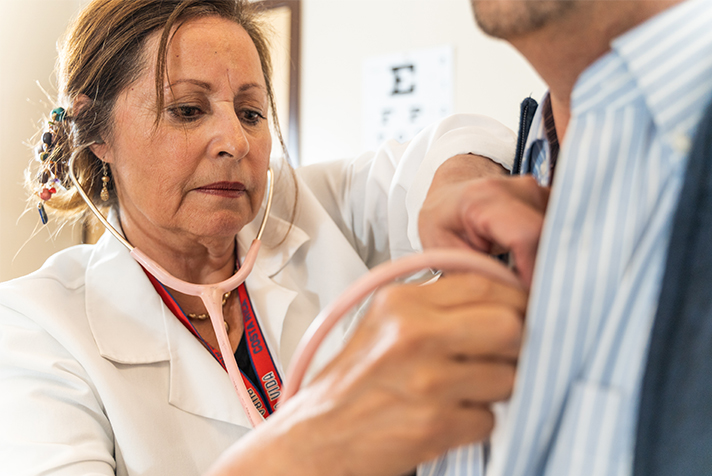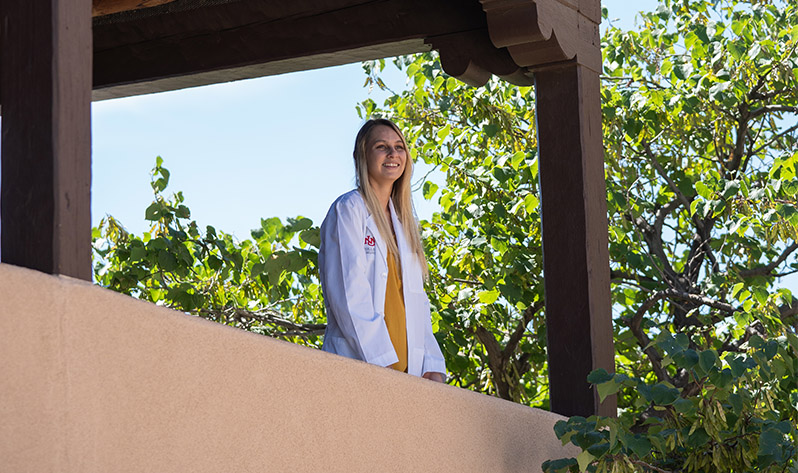 Answering Your Questions
We are happy to answer your questions. You just need to contact the right person. 

For concerns about your rotations or worried about your hours contact your concentration coordinator.

For questions regarding credentialing, EHR training and placement contact the Clinical Affairs team.
Interprofessional Education (IPE)
You will work with fellow healthcare workers in the field so why not start here. We make it easy for you with the IPE at the UNM Health Sciences Center. The college is committed to IPE events and program designed for you.
For more on how to participate.
Clinical Affairs Contact
College of Nursing
Clinical Affairs
Building Number 228
Suite 356
1 University of New Mexico