MSN Pediatric Nurse Practitioner – Primary Care Curriculum
Designed to achieve your ultimate goal of becoming a primary care PNP. Our curriculum ensures that you will be prepared – more than prepared – you will thrive.
Designed with you in mind.
You will start your experience at UNM in an orientation with all of our incoming Advance Practice Nurse Practitioner students. Building your interprofessional community. And continue your first term before breaking out into your concentration cohorts – pediatric nurse practitioner.
Clinical experiences will help you apply what you have learned into practice. All while gaining skills that help you be an effective nurse practitioner.
Upon completion of the curriculum you with finish with 48 credits, 725 clinical hours and 50 lab/simulation hours total.
Academic Calendars & Register for Classes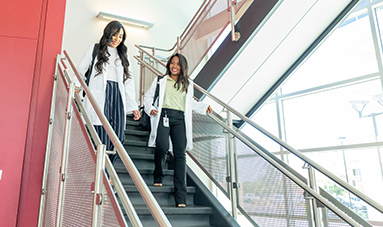 Our Clinical Experiences
From outpatient clinics to schools and everything in between. You will have diverse clinical experiences from our highly qualified preceptors – faculty in the community. Your faculty liaison and our staff will support you along the way.
Simulating Real-World Experiences
From assessments to tele-health, our simulation labs allow for clinical experiences in a safe, low risk environment.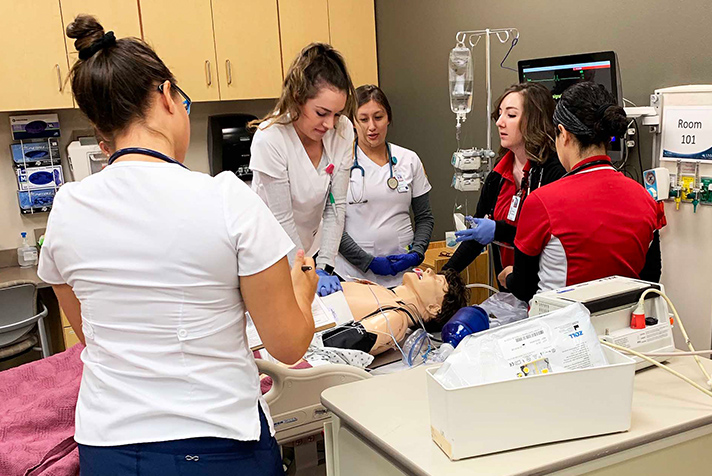 Pediatric Nurse Practitioner - Primary Care Program
Learn more about our program, what to expect in your education and how we prepare for your career.
PNP-PC Program Contact
Pediatric Nurse Practitioner - Primary Care Concentration Coordinator, Lecturer I 
Tamara Hall, DNP, RN, CPNP-PC
College of Nursing
Building 228
Room 216
1 University of New Mexico
Schedule an Appointment with Our Advisors