MSN Pediatric Nurse Practitioner – Primary Care Program
At The University of New Mexico College of Nursing, we educate students to provide holistic healthcare for children and adolescents in outpatient clinical environments. Focusing on wellness and preventive care. As an independent practitioner you will have the skills to address health and health equity needs of the todays youth.
You will be able to:
Independently perform comprehensive health assessments
Order and interpret the full spectrum of diagnostic tests and procedures
Use a differential diagnosis to reach a medical diagnosis
Order, provide and evaluate outcomes of interventions
We are fully accredited by the Commission on Collegiate Nursing Education (CCNE). As a student, you will be educated to the highest standards of quality and integrity.
50

Lab Hours

2

Years to Graduation

5:1

Student Ratio
Minimum Requirements to Apply.
A BSN degree from an accredited college or university. Options available for RNs with a BS or BA.
3.0 GPA
Current RN license
No GRE or GMAT required
For the full list admissions criteria and application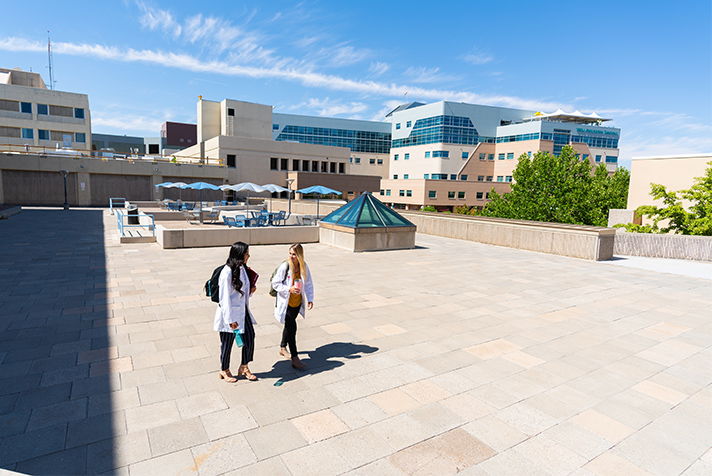 Your Education
Intensive 6 consecutive terms for 2 years.
48 credits in total, 725 clinical hours and 50 lab hours total.
MSN core courses are delivered online, APRN courses hybrid.
Clinical courses are taught in a block format. Our blocks include on-campus learning for the first two to three.
weeks. Followed by a dedicated four to five week period of clinical rotation.
A minimum of 1 of your clinical rotations will be in a rural or underserved community, typically outside of Albuquerque.
When you complete this program, you will earn a Master of Science in Nursing.
Graduates will be eligible to take the Pediatric Nurse Practitioner - Primary Care certifying examination through The Pediatric Nursing Certification Board.
Ensuring Your Success
We are dedicated to your education and providing ongoing support for all of our students. That is why we have Student Success Coordinators. We offer services to individual students and small groups.
Support for Your Education
The majority of our students received some form of financial aid – scholarship, grant, loan, work study or teaching assistant position.
We also offer more than $270,000 in UNM College of Nursing scholarships. Individual scholarship amounts range from $200-$4,000 annually.
Admissions, Tuition & Financial Aid
You Will Be Prepared.
Completing the Pediatric Nurse Practitioner – Primary Care Program prepares you to:
Provide full-scope primary care, utilizing both independent and collaborative approaches, to children and families, including management of acute and chronic health problems, health promotion, disease prevention, and support for transitional and end of life needs.
Integrate ethical principles in decision-making and evaluation of care related to children, families, populations and systems of care.
Coordinate health care through interdisciplinary collaboration with members of the health care team.
Appropriately empower and motivate children and families to be full participants in their own health care.
Advocate for systems and policies that reduce health disparities, facilitate access to care, and address cultural diversity and rural populations.
Assume professional responsibility for maintaining and advancing clinical practice competencies.
Participate in quality assurance and evaluation of health care delivery.
Use and articulate evidence-based research as the basis for practice.
Contribute to existing knowledge through participation in research.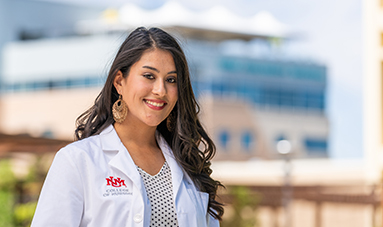 Application Deadline
Summer Entry
August 25 – October 1
(Not Admitting Summer 2021)
Admissions considers all verified applications received by the deadline.
PNP-PC Program Contact
Pediatric Nurse Practitioner - Primary Care Concentration Coordinator, Lecturer I 
Tamara Hall, DNP, RN, CPNP-PC
College of Nursing
Building 228
Room 216
1 University of New Mexico
Schedule an Appointment with Our Advisors