Prism Health North Texas
Prism Health North Texas (PHNTX), formerly known as AIDS Arms, Inc., established in 1986 and designated as a 501(c)(3) nonprofit in 1989, is the largest community-based AIDS service organization in North Texas providing coordinated, comprehensive HIV services ranging from prevention to treatment of HIV and related conditions.
The agency's mission is advancing the health of North Texas through education, research, prevention and personalized integrated HIV care. This guides our programs which aim to a) address prevention of acquisition and/or transmission of HIV and sexually transmitted infections (STIs) through culturally relevant and effective interventions; and b) to identify those who are HIV positive, link them to medical care, behavioral health, and psychosocial support services in order to improve health outcomes.
PHNTX provides outpatient HIV medical care and behavioral health services at two clinics: Oak Cliff Clinic and South Dallas Clinic, onsite and mobile case management and outreach, testing, and other services. Prism Health North Texas is proud to be a new Local Performance Site of the South Central AETC network as of 2019-2020.
Meet the Team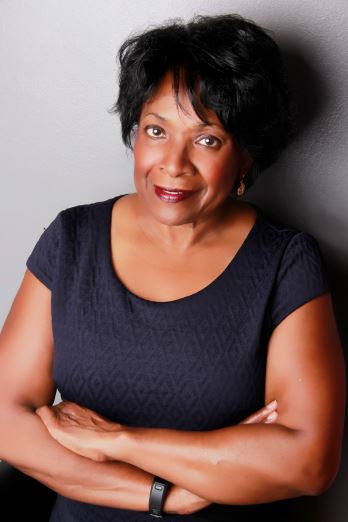 Chief Medical Officer, Prism Health North Texas
SCAETC Clinical Director, AETC-PHNTX
Dr. Deborah Morris-Harris has spent most of her professional career as a primary care provider. She has enjoyed informing patients and empowering them to manage disease and reduce health risks. As an internist and HIV specialist, she has enjoyed making delivery system changes that included healthcare team building and use of peer educators to extend healthcare services. As Chief Medical Officer of Prism Health North Texas, has spear-headed population health in South Dallas' high HIV prevalence zip codes. She also chairs the Dallas County HIV Quality subcommittee.
Director of Program Evaluation, Prism Health North Texas
SCAETC Evaluator, AETC-PHNTX
Nicole S. Chisolm- a native of Hopkins, South Carolina- has applied her passion for public health and her belief in servant leadership in the non-profit sector for over 13 years. Her experience includes serving as an advocate, researcher, evaluator, and grant writer for programs focused on examining and addressing infectious diseases, social determinants of health, and health disparities. Chisolm is currently the Director of Program Evaluation at Prism Health North Texas where she oversees evaluation of grant funded programs and provides data-driven program consultation.
Director of Health Equity Promotion, Prism Health North Texas
SCAETC Program Director, AETC-PHNTX
Martha Guerrero works cross functionally to develop, direct and execute initiatives focused on promoting health equity and building capacity to provide culturally and linguistically appropriate services at PHNTX and other systems of health care. She also directs PHNTX's Local Performance Site responsibilities of the SCAETC. Most recently, Martha concluded her role as the director of Viviendo Valiente - a Latino SPNS project - at PHNTX. Her professional experience includes having served as Minority AIDS Initiative & Special Projects Coordinator for the Texas/Oklahoma AETC, training of behavioral interventions, as well as program development, implementation and adaptation of programs (health and education) for Latinos.
This project is supported by the Health Resources and Services Administration (HRSA) of the U.S. Department of Health and Human Services (HHS). Under grant number U1OHA33225 (South Central AIDS Education and Training Center). It was awarded to the University of New Mexico. No percentage of this project was financed with non-governmental sources. This information or content and conclusions are those of the authors and should not be construed as the official position or policy of, nor should any endorsements be inferred by HRSA, HHS, or the U.S. Government.