Division of Cardiothoracic Surgery
The Division of Cardiothoracic Surgery is one of the premier centers for thoracic and cardiovascular surgery in the nation. Our outstanding team of surgeons, innovative surgical approaches, and delivery of compassionate, patient-centered care make us the top choice for patients, medical students, and researchers. 
The Division of Cardiothoracic Surgery provides advanced research, training, and medical care for common-to-complex cardiac, pulmonary, esophageal, and mediastinal cases. Many patients referred to UNM have been turned down by other centers in New Mexico and surrounding states.
Excellence in Care for Cardiac and Thoracic Disease
As New Mexico's leader in the development of treatments for heart and lung disease, the Division of Cardiothoracic Surgery rigorously pursues the mission to:
Deliver the most advanced surgical care to adults and children with heart and lung disease, including minimally invasive surgery
Provide accessible care to all New Mexicans with access to the largest physicians' network in the region with expertise in every medical specialty
Train our nation's future cardiothoracic surgeons
Advance the research science of cardiothoracic surgery, making care better for all 
A Team-Based Approach
Our faculty and surgeons provide expert care and training in the most complex cardiac and thoracic conditions. Both of our clinical sites—the University of New Mexico Hospital and the Raymond G. Murphy VA Medical Center—provide care in state-of-the-art facilities. 
By using a team-based approach with access to the full power of our academic medical center and its range of skilled doctors, compassionate nurses, and diverse specialists, UNM cardiothoracic surgeons can offer the most advanced care to our patients. This, in turn, ensures the best training to future surgeons.
Ready for an adventure? Begin your medical career at UNM.
Join the best faculty and surgeons in New Mexico—and the nation—as one of our select residents. You will have access to multidisciplinary academic medical expertise as you treat a diverse population unlike any other in the U.S.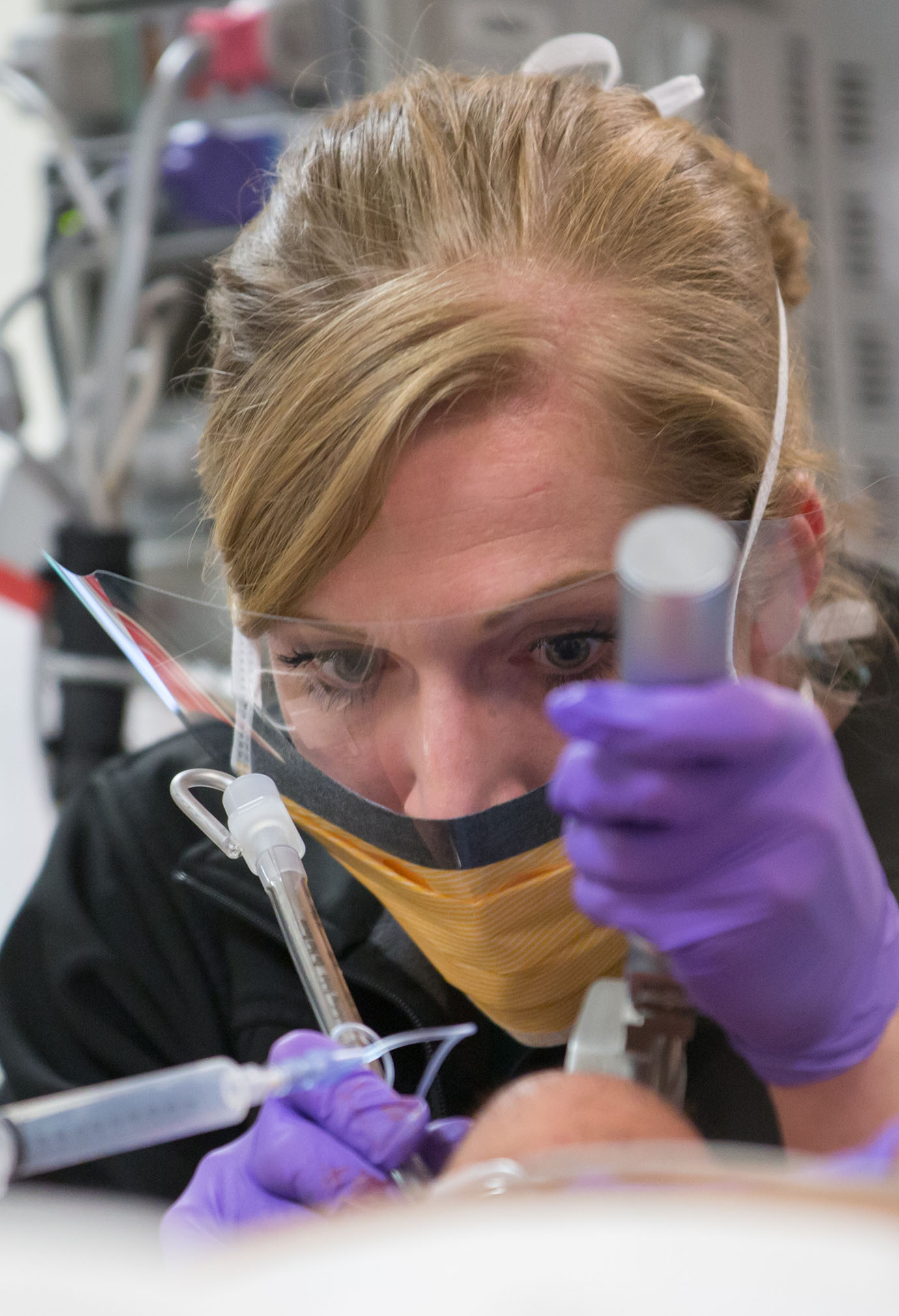 Cardiothoracic Surgery Contact
Interim Division Cheif & Coordinator
Interim Name?
Department of Surgery
1 University of New Mexico
MSC10 5610
Albuquerque, NM 87131-0001
505-272-6901
Christina Evaro
505-272-6901