Distinguished Alumni Award Nominees
Lobo nurses demonstrate a passionate commitment to nursing education, research, practice and service.  Seizing opportunities — large and small — to benefit professional nursing and improve health care.  Blending the art of compassion and the science of evidence based practice, our alumni lead the pack.  The Distinguished Alumni award was created to recognize those alumni who have led remarkable careers in nursing and have advanced the nursing profession.
Meet the 2020 Nominees
The University of New Mexico College of Nursing Distinguished Alumni Award
Marie Baca, BSN, RN
BSN 1980 
Marie has been instrumental in gathering data and research for her school and district so that they are able to understand and adopt new policies related to student health that will make a positive impact in her schools and community.  Marie frequently mentors aspiring nurses from programs around the Tucson area and provides them with experience in the school setting while coaching them on best practices. She is thorough and thoughtful, sharing her expertise with others. She is instrumental in creating and maintaining a positive culture in her school.  Marie is interested in learning more, and bringing up-to-date information back to students, families, and staff members. She frequently collaborates with the other nurses in the district in order to ensure understanding and consistency.  Marie is genuinely interested and engaged in the lives of those around her. Her relationships with the people she works with set her apart from others in the profession.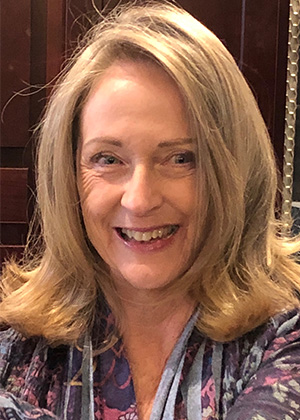 Lucy A. Bradley-Springer, PhD, RN, ACRN
BSN 1972 and MS 1992Retired
Lucy has devoted her life to helping AIDS/HIV patients. She pioneered best practices for nursing care of AIDS/HIV patients, literally writing the book on nursing care plans for AIDS patients, conducted countless training sessions for caregivers, and has provided expertise on how AIDS nurses can cope with emotional trauma and burnout. She has also created training materials to educate patients on AIDS.  She has fought to eliminate the stigmatization of HIV, and ensure patients have access to affordable treatment and medication. She has raised awareness about the link between poverty and AIDS/HIV, and advocated for funding.  Lucy was the editor-in-chief of the Journal of the Association of Nurses in AIDS Care, the Principal Investigator of the Mountain Plains AIDS Education and Training Center, and President of the Association of Nurses in AIDS Care to name a few.  She has conducted extensive research on HIV and AIDS and has published over 80 articles related to the disease.  Read more about Lucy here.
Amy Burgeson-Borneo, BSN, RN
BSN 1993
As a sound physician transitional care nurse, Amy works closely with hospitalists to determine the proper follow-on care for discharging patients. Amy is recognized as a leader.  She works with case managers and therapy professional to determine the best care for patients. Amy works directly with the patient and patient's family to discuss the various options available for rehabilitation after discharge.  Amy gives back to the community by working closely with patients, giving them alternatives to the traditional way of doing business. Breaking the paradigms gives the patient a better chance for a successful outcome, while allowing other hospital staff to learn and understand alternative means of getting the best care for the patient.  Amy consistently goes out of her way to educate other members of the hospital staff - doctors, nurses, case managers, and therapy professionals - through training workshops and 1:1 guidance.
Debra E. Burns, MSN, RN, APRN, ANP-BC, GNP
BSN 1986Nurse PractitionerMountain Family Health Centers
Debra works full-time in a clinic in an area of Colorado that does not have many providers and has low income clients that often do not have insurance.  She has been at the clinic over 10 years and keeps in contact when her patients while they are hospitalized even when they are transferred to a hosptial in Denver.  Her patients love her and often request to see only her.  Debra is a good teacher.  She is patient and explains things to clients that sometimes have trouble with English.  She teaches people that work in the clinic, even those who are not RNs.
Tracy Carpenter Patton, MSN, CRNA
BSN 2000 CRNAUnivesity of MarylandR Adams Cowley Shock Trauma Center
Tracy is a leader, preceptor and trauma specialist. She gives anesthesia to the sickest, most unstable patients in the state. Involved in her community, she is the president of the parents association at St. Anne's school of Annapolis. She oversees 10 different parent committees and is also the chair of one of the committees. She volunteers countless hours.  Tracy also sits on the Board for the community pool, the Bay Ridge Pool, and gives of her time with the local homeless shelter. In addition, she helps with community outreach programs and raising money.  Tracy precepts the new SRNA's multiple times a month and will give lectures on trauma anesthesia to the students.  Tracy is very hard working. She attends multiple continue education courses throughout the year staying current in her education and specialty. She commits herself fully to work and precepting students.
Rosalia Casares, MSN, RN, CCHP
BSN 2005Assistant Health Service AdministratorICE Health Service Corps USPHS
Rosalia considers herself extremely fortunate to have had the opportunity to practice nursing in under-served communities.  Whether on a remote Indian Reservation in New Mexico or at an ICE Health Service Corps facility in a rural prison town in Arizona, Rosalia believes this is truly the essence of nursing: bringing culturally compassionate nursing care to those who need it most.  She is highly motivated, each day, to treat those who are vulnerable with the utmost level of respect and the dignity they deserve.  Rosalia has exemplified professionalism and leadership through her work as a Nurse Officer in the United States Public Health Service.  Currently the Assistant Health Services Administrator, Rosalia has overseen the operations at the Florence Detention Center.  She has provided direct patient care to detainees in Spanish and English and worked with the Arizona Department of Health, Cure TB, and ICE in order to coordinate complex medical cases while maintaining patient safety and achieving quality outcomes.  Read more about Rosalia here.
Michele M Cole, BSN, RN
BSN 2000
Michele has been a nurse for 20 years and in that time she has become an outstanding leader. She consistently goes above and beyond to make the hospital a better working environment not just for other employees but for the patients and their families as well. She strives to make the hospital more efficient at every level staying very long hours and going out of her way to help other departments and employees when needed. Michele works at the only hospital in the county.  She works constantly with the community giving of her free time to outreach programs.  She truly enjoys working with the public and educating them on how the hospital can help them with all their medical needs.  She continuously strives for excellence for herself and the employees that work for her.
Tara Cain Fedric, MS, RN, CNS, OCN
BSN 1960 Retired
Tara is an inspiration to her profession and a prime influencer in numerous ways.  Looking beyond her past community and civic activities, Tara's professional memberships, numerous presentations to the professional nursing community, and professional nursing presentations to the media have influenced the profession.  Her numerous consultations and publications are still relevant and being reviewed by nursing professionals and students worldwide. As a faculty member, many of her professional colleagues and students attest to the positive influence she has had on them personally and also on the environment in which she worked. She is not only the consummate nursing/teaching professional but she is also well loved and respected for the manner in which she has improved her profession and the lives of the people she has touched. Read more about Tara here.
Tanya GGBarney, MSN, RN, NE-BC
BSN 1986 Unit Director Medicine Specialties ClinicsUNM Hospitals
Tanya has been a unit director for ambulatory specialties services for 10 years. She has performed various fund raising activities for victims of natural disasters as well as educated and implemented flu vaccine clinics.  Tanya has encouraged her staff to either do prerequisites for nursing school, apply to nursing school, enhance their degrees in nursing or achieve certification. Over 60% of her nurses are BSN or greater and about 40% have achieved certification. She also serves as a formal and informal mentor for employees who have taken on new roles in the organization and as a mentor for nurses who have reached their capstone projects in MSN education.  Tanya serves on many hospital committees including CIT, Nursing Research Council, Ambulatory Management Council, Oncology Task Force and Medication Safety Committee. 
Mary Grace Gutierrez Smigiel, MSN, RN
BSN 1979 
Mary Grace is a transformational leader.  She creates an environment that fosters trust and empowers workers to strive for quality outcomes. She co-authored and published her research on "Ethno-medical Awareness of Cultural Competency in Healthcare" in which she describes the importance cultural competence and using a holistic approach beyond western medicine when working with culturally sensitive families. She was an active member of the legislatively mandated subcommittee that was established to review Colorado's Long-term Care Medicaid reimbursement system and chaired the Pay for Performance committee and authored the final Pay for Performance document which has since been adopted by the State of Colorado.  Mary Grace was contracted as a Patient Safety Interventionist with the Colorado Foundation for Medical Care to work with poorly performing facilities.  She also developed a private home health care agency and a new start-up Montessori based Adult Day Program designed to serve those affected by dementia.  Read more about Mary Grace here.
Christine Kent, BSN, RN
BSN 1994
In 1993, her final year at UNM College of Nursing, Christine suffered a profound uterine prolapse resulting from bladder suspension surgery. Refusing hysterectomy, Christine successfully completed her degree and worked two years on the Medical/Surgical floor at St. Joseph's Hospital and a year in hospice. Christine struggled with her prolapse for almost ten years before determining that resolving this issue was her life work. Additional years of research in the medical library at UNM finally brought answers and the publication of her first book, Saving the Whole Woman, which sold over 40,000 copies. Additionally, Christine has produced more than two dozen training videos to help women with prolapse. She has trained and certified practitioners in her methods across the US as well as Canada, Australia, the UK, Ireland, Belgium, Germany, and Ghana. Christine's important contribution to women's health, built on the foundation of her UNM Nursing education qualifies her for distinction.
Marlena Lopez, MSN, RN, FNP-BC
BSN 2006Director of OperationsPinnacle Healthcare
Marlena started at Pinnacle Healthcare, in Yuma, AZ. as a new graduate FNP in 2011. In six short years she became the operating partner.  Marlena and her 20 staff members care for some of the most hard working, humble, often over looked, individuals in our society: migrant field workers. She is currently working with the resident program at Yuma Regional Medical Center to establish biometric screening, wellness education and chronic health management/monitoring in an effort to advocate for this population. She has also been working tirelessly during the pandemic to provide opportunities to employers to screen, test and educate their employees in an effort to make returning to work as safe as possible. Understanding how vital clinical rotations were for her during her own education, she welcomes all students to her clinic including radiography technologists, medical assistants, nurse practitioner students, and residents.  Marlena was named Arizona Small Business success award winner for 2019 in her first year taking over the clinic. Read more about Marlena here.
JoAnn Rae Mahony, BSN, RN, PCCN
BSN 2012 RN SupervisorUNM Hospitals
JoAnn is a great leader in the nursing community. She has helped shape many novice nurses into more experienced nurses.  She has helped to improve evidence-based practices on our unit by doing research and creating peer reviews.  Her volunteer work includes Healthcare for the Homeless and giving of her time to those in need at the Ronald McDonald House. She has been an incredible charge nurse/nurse supervisor. JoAnn influences the advancement of nursing by staying up-to-date with the most recent, best evidence-based practices and relaying that information to the staff nurses, teaching, precepting, and encouraging new nurses and improving their scopes of practices.  She uses her education and encouragement to provide better care for our patients. She has helped in many aspects of nursing such as research, clinical practice, precepting, leadership, and the advancement of nursing.
Jennifer E. Vosburgh, DNP, RN, NE-BC
BSN 2003 and MSN 2006Executive Director of Emergency ServicesUNM Hospitals
When COVID-19 started, Jennifer collaborated with leadership and staff to quickly implement the Emergency Operations Center and ensured staff had sufficient PPE, supplies, and training.  Jennifer strives to provide safe, compassionate, and patient-centered care.  She implemented "Lobby Rounding" where patients are being communicated with during peak hours. The number of patients who left without being seen declined and patient satisfaction rates increased.  She also collaborated with the medical director to hold a monthly meeting with a skilled facilitator who helps staff navigate productive ways to deal with the daily stressors of emergency care.  Jennifer and her family volunteer at Roadrunner Food Bank and she participates in several school outreach programs.  She engages in creating and writing policy, lobbying for change, and mentoring those who wish to do the same.  She precepts graduate nurses and mentors young leaders whose ambition draws them to leadership roles.   Jennifer also oversees the Nursing Excellence awards at UNMH.  Read more about Jennifer here.
Denise Kenyon Waye, BSN, RN
BSN 1994PresidentAirCARE1
After graduating from UNM with her BSN, Denise started practicing as a nurse in a critical care setting, including ICU, CCU and the ED. After honing her skills, Denise became a flight nurse for a local long- range air ambulance company. In 2004, Denise founded her own company, AirCARE1, a long-range air ambulance company that transports patients to domestic and international locations. Denise recognized the impact of this on patients and developed a holistic approach to patient care. This has advanced the air transport nursing practice to a higher level by providing comfort and peace and mind to our patients and family members.  She has developed course curriculum, policies and procedures, and provides monthly continuing education meetings for the staff to advance nursing education. Denise also offers educational in-service to nurses and case managers on navigating the world of air ambulance. She has mentored other nurses who have gone back to school to obtain their BSN.  Read more about Denise here.
Alumni Relations Contact
Director of Alumni Relations
Marlena Bermel, MBA
College of Nursing
Building Number 228 Office 346
1 University of New Mexico
Donate today, when our students need it most.