Access Health LA
The South Central AETC is very excited to launch their newest site, in partnership with Access Health Louisiana (AHL). AHL makes up the largest network of Federally Qualified Health Centers in the state, with more than 90 providers. Together they see over 41,000 individual patients each year, uniting behind a simple yet powerful mission: to improve the health of the people we serve. 
The AHL AETC will continue to offer a mix of in-person and webinar-based trainings, preceptorships, and technical assistance. They will also build upon their specific areas of expertise, namely, utilizing data to target their outreach, utilizing technology to build impactful trainings, and continuing to focus on the Social Determinants of Health.
Social determinants are aspects such as poverty, illiteracy, homelessness, and high rates of incarceration, factors which not only challenge an individual's access to essential healthcare needs, but which combine to create consistent levels of stress and increased incidents of trauma. These have been shown consistently in modern research, in and of themselves, to create significant inequity in health outcomes, and are particularly relevant to the practice of effective HIV Medicine. 
Please reach out to discuss any of your HIV training needs. We would be more than happy to help. 
Online Resources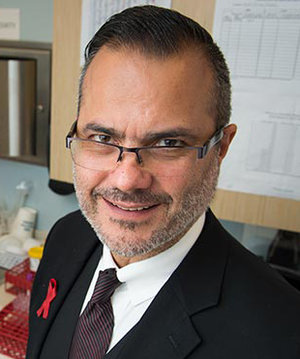 Prior to attending medical school, Dr. Dery completed his Master's Degree in Public Health, focusing on poverty in resource poor countries. Following his completion of medical school, Dr. Dery went on to complete his residency in internal medicine at Case Western Reserve University, where his research and medical focus was on the influence that poverty has on health.
After completing his training in infectious diseases at the Tulane University School of Medicine in New Orleans, Dr. Dery joined the Tulane faculty, where he focuses on researching and addressing the social determinants of health, particularly as they relate to HIV/AIDS.
Dr. Dery is the Medical Director of the Ryan White funded T-Cell Clinic, (featured in TIME Magazine), which has been on the forefront of instituting innovations in HIV research and care into its practice. He is proud of the fact that the T-Cell Clinic was one of the first in the South to prescribe PrEP and to begin immediately starting people diagnosed with HIV on anti-retroviral medications.
Recognizing that 20% of people living with HIV are unaware of their HIV diagnosis, Dr. Dery has also worked to develop new HIV testing strategies, including hosting music concerts where band members are tested live on stage. He is also the founder and Executive Director of the radio station, 102.3 WHIV-FM, whose programming is dedicated to human rights and social justice.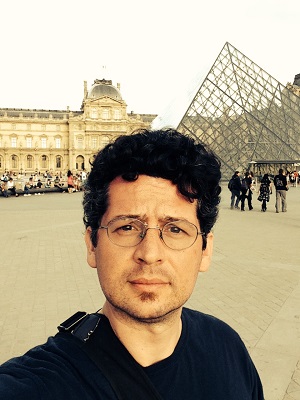 I am the program manager for the South-Central AIDS Education & Training Center affiliated with Access Health Louisiana. I obtained my Masters in Social Work in 2006 at Boston University, where I expanded on mental health and public health needs of Asian and Pacific Islander LGBT populations.
I also completed a B.A. in Social Work with a Minor in Women's Studies from Cleveland State University. I received several recognition awards from Cleveland State for my student leadership activities on campus.
I have more than 20 years of expertise in working in direct service with vulnerable populations, including caring for abused and neglected children in the foster care system, educating severely emotionally disturbed children, managing newly diagnosed and medically complicated people with HIV/AIDS, and helping women leaving prison to enter college using group work methods.
I have also spent years in program evaluation working with the Louisiana Health Department to evaluate PrEP access and minority outreach initiatives in New Orleans.
In Baltimore, I've served on the board of directors for the Gay, Lesbian, Bisexual, and Transgender Community Center of Baltimore and Central Maryland (GLCCB) while working on HIV and LGBT research projects, curriculum development, and community-engaged scholarship at Johns Hopkins School of Public Health.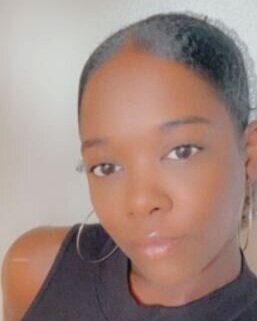 Sydney Soublet currently serves as the Program Coordinator for the South Central AIDS Education and Training Center, which is a subsidiary of Access Health Louisiana. Sydney is a 2009 graduate of East St. John High School in Reserve, La. In January of 2012, Sydney became a certified Cosmetologist when she graduated from Aveda Arts and Science Institute of New Orleans. Sydney has a big heart for the community and bringing awareness to her peers especially. She lives by the motto "If you look good, you feel good". She currently has a radio show on 102.3 WHIV, which can be heard every Saturday from 2pm- 4pm, called Sounds by Syd. Sydney additionally runs her own businesses called Crowned by Syd and Served by Syd. Crowned by Syd is her mobile hair salon and Served by Syd is her up and coming catering business. She believes that hard work plus determination equals success and that the only limitations that can be put on you are by you. She lives by Philippians 4:13 "I can do all things through Christ which strengthens me."
This project is supported by the Health Resources and Services Administration (HRSA) of the U.S. Department of Health and Human Services (HHS). Under grant number U1OHA33225 (South Central AIDS Education and Training Center). It was awarded to the University of New Mexico. No percentage of this project was financed with non-governmental sources. This information or content and conclusions are those of the authors and should not be construed as the official position or policy of, nor should any endorsements be inferred by HRSA, HHS, or the U.S. Government.