Anesthesiology & Critical Care Medicine
UNM School of Medicine's Department of Anesthesiology & Critical Care Medicine offers a full range of academic medical programs organized into distinct, dynamic clinical divisions: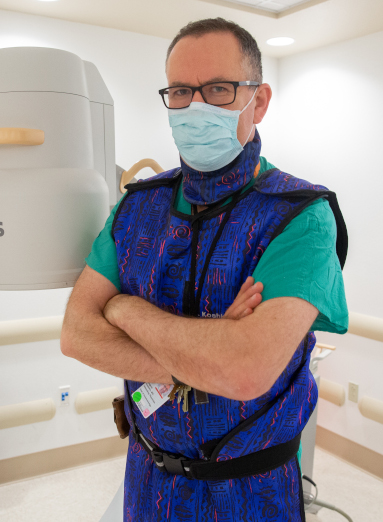 Pain Medicine
Residents and fellows train in delivering interventional pain medicine services to patients of all ages. A team of palliative care consultants helps educate future clinicians in caring for patients who live with complex illnesses.
Obstetric Anesthesia
The Division of Obstetric Anesthesia at The University of New Mexico School of Medicine's Department of Anesthesiology and Critical Care Medicine provides anesthesia services for patients at UNM Hospital who are in the stages of labor and delivery.
The division is comprised of anesthesiologists with specialized training and experience in obstetric anesthesia. We provide pain relief options and consultation for patients admitted for vaginal delivery, cesarean delivery, or other obstetric procedures.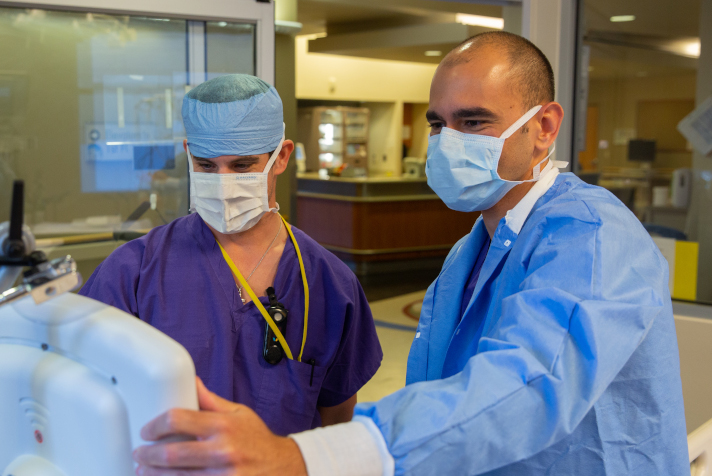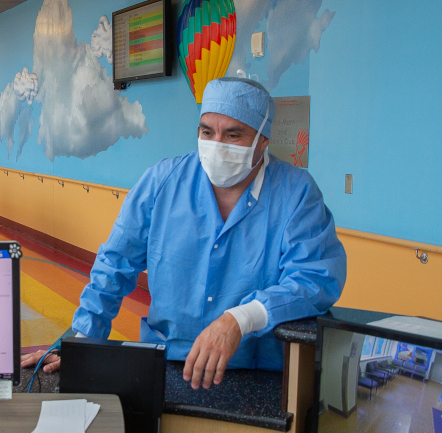 Pediatric Anesthesia
Education focuses on the principles and practice of pediatric anesthesia, and the scientific and evidence-based foundations of safe practice. The division also collaborates with other programs such as EMS/Lifeguard, Emergency Medicine and pediatric hospitalists in the instruction of airway and vascular access management.
Critical Care
As the only Level 1 Trauma Center in the region, critical care medicine is a rapidly expanding specialty at UNM. The focus is producing clinicians capable of practicing in all ICU environments, and capable of providing complete care for the sickest patients.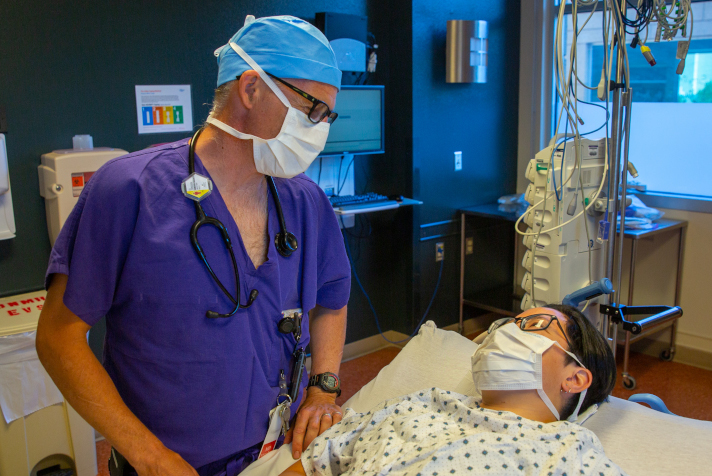 Regional Anesthesia
The study of perioperative acute pain medicine is an evolving field at UNM. This subspecialty focuses training on phases of regional anesthesia care. Patients include adults and children undergoing inpatient and outpatient surgical procedures.
Explore Regional Anesthesiology
Cardiothoracic Anesthesia
Residents and fellows study the preoperative, intraoperative and postoperative care of patients undergoing cardiothoracic surgery and related invasive procedures. The department is also dedicated to in-depth training in perioperative echocardiography and Transesophageal Echocardiography (TEE).
Department Contact
Anesthesiology & Critical Care Medicine
UNM Hospital
2211 Lomas Blvd NE
Albuquerque, NM 87106-0001
Are you a patient looking for care?