Informatics and Software: UNM's Translational Informatics Division
The Translational Informatics Division (TiD) provides informatics solutions that enable multi-disciplinary research to accelerate clinical outcomes.
TiD offers unique services to industry and academia such as chemical, biological and biomedical knowledge mining support and prediction. We provide this support through cheminformatics, bioinformatics and clinical informatics software and technologies to help develop groundbreaking treatments in a wide variety of clinical areas. Work featuring contributions from the TiD team has been featured in numerous peer-reviewed articles.
We're currently working on several projects that seek to address the COVID-19 pandemic.  
TID Projects

Drug Central provides information on active ingredients, chemical entities, pharmaceutical products, drug mode of action, indications, pharmacologic action. We monitor FDA, EMA, and PMDA for new drug approval on regular basis to ensure currency of the resource. Limited information on discontinued and drugs approved outside US is also available, however regulatory approval information can't be verified. Database developed and maintained by Tudor Oprea and the Web application developed by Jayme Holmes.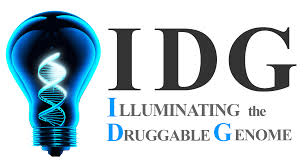 Illuminating the DruggableGenome 
https://druggablegenome.net/ 
Sponsorship by NIH's Common Fund has established the program called Illuminating Druggable Genome (IDG) Consortium with the aim of highlighting current knowledge of protein targets through integration of informatics tools, and further study the function of specific understudied targets in three main druggable protein families: G-protein coupled receptors, Ion Channels and protein kinases. This consortium consists of a network of Data and Resource Generation Centers (DRGCs), each focusing their research on one of the three protein families, the Knowledge Management Center (KMC) organizing data and integrated informatics tools across various resources to illuminate understudied protein targets, and the Resource Dissemination and Outreach Center (RDOC) facilitating annotation and distribution of resources brought forth to shed light on to targets. In the spring of 2019, three additional groups joined IDG focusing on making Cutting Edge Informatics Tools for Illuminating the Druggable Genome (CEIT) 
 
 


COVID-19 Corner 
COVID-19 news and science that informs New Mexico. A daily compilation of curated news and literature that are sent out to help inform government, healthcare and research officials, and even members of the public. 
 
CARLSBAD  
TiD developed the CARLSBAD software platform to provide researchers with novel capabilities for mining and exploring structure activity relationships throughout chemical biology space.  
 
We are developing informatics tools to facilitate the understanding of the relationships between drugs, targets and adverse events by mapping information mined from electronic health records and other scientific literature. Learn more.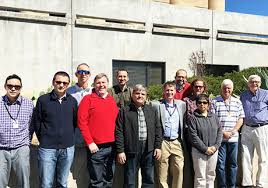 Contact Translational Informatics
UNM's Translational Informatics Division (TiD) supports industrial and academic research. See how we help accelerate clinical outcomes.  
Translational Informatics 
Department of Internal Medicine 
MSC10-5550 
1 University of New Mexico 
Albuquerque, New Mexico 87131 
Fax: (505) 925-7529