Research
Our scientists and research programs are nationally recognized and growing fast. This means that you will have the chance to make a big difference, and to do the research that interests you. When you do research with us, you can be sure that you will publish papers and travel to top conferences.
Funding
Our research gets funded. We recently ranked 13th in the country in NIH funding, and 13th for total federal funding. We also boast three federally funded, nationally recognized research centers.
Funding Growth
Our research keeps growing. Our research totaled $12.1 million in 2019, a massive increase over where we stood just 5 years ago. And, there is no end in sight.
Our research is diverse.  With a variety of funding from federal, foundation, industry and state sources, we lead the way in research that impacts all people, near and far.

Research Projects
Help us fight and cure humanity's deadliest diseases and public health threats. Join the fight to:
Develop cures and better treatments for cancers.
Improve life for stroke victims.
Help babies exposed to alcohol before birth.
Develop better treatments for infectious diseases.
Prevent heart disease and heart failure.
Combat the effects of air pollutants, pesticides, tobacco smoke, and heavy metals on our bodies.

Innovating is what we do
We are thought leaders. We have over 45 U.S. patents and dozens of pending patents. Innovate with us as we:
Make new and better tests and treatments for deadly diseases and cancers.
Discover new ways to protect our skin and keep it safe from the sun.
Control chronic pain, help people remember to take their medication and find better uses for existing drugs.
Develop new and better ways for drug and vaccine delivery
Study the health effects of toxic dusts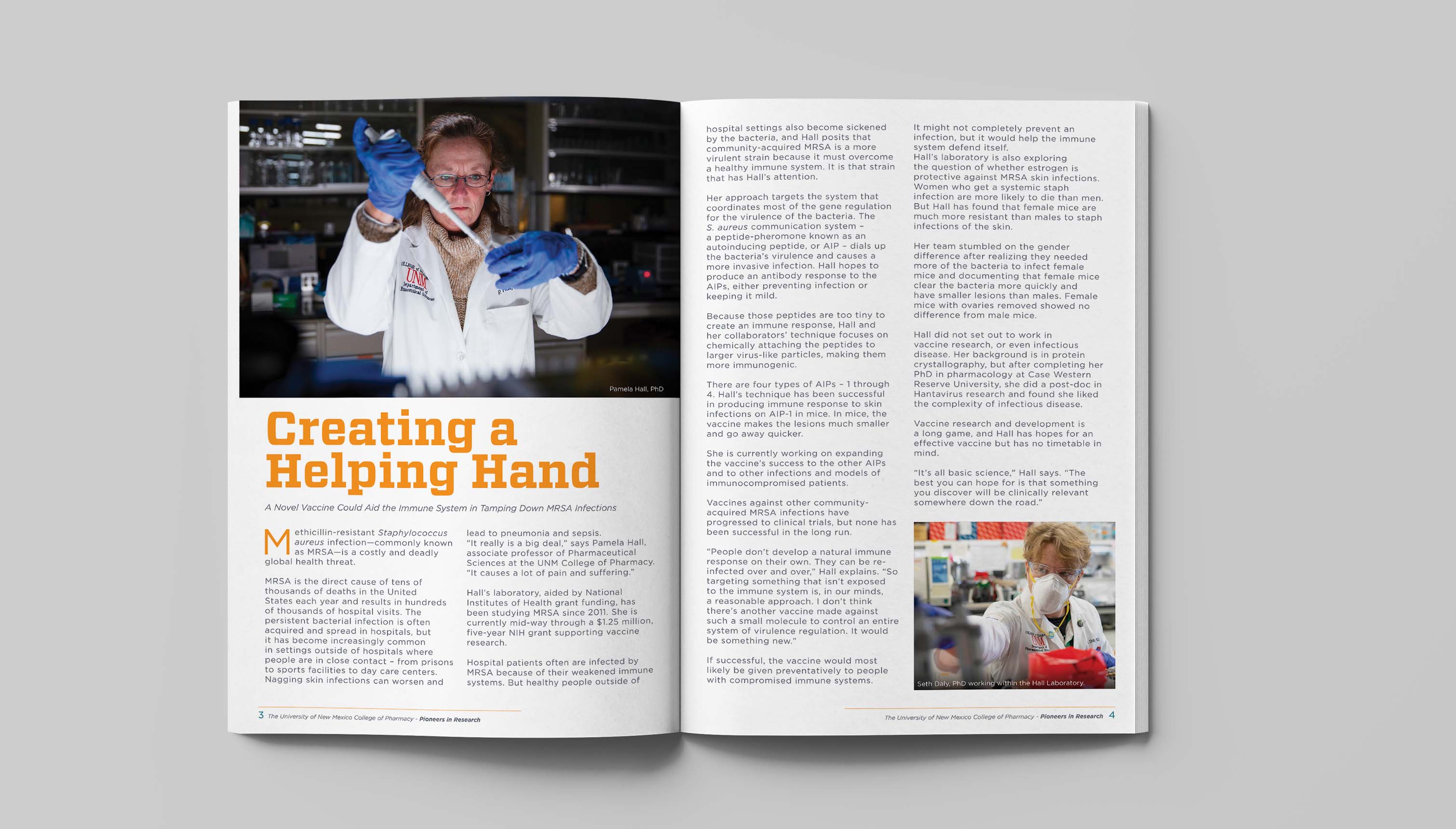 Read about our research enterprise
Learn about the UNM College of Pharmacy's various research initiatives and the faculty that drive them.