Center for Native American Health Indigenous Pre-Admission Education for the Health Professions Workshop
May 16, 2017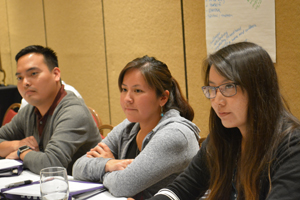 The Center for Native American Health kicked off the summer with its first annual Indigenous Pre-Admission Education for the Health Professions (i-PrEHP) workshop. This 2.5-day workshop was held on May 14th – May 16th, 2017 at the Embassy Suites Hotel in Albuquerque, NM.

We met students from Glendale and Holbrook, AZ and local students from Albuquerque and neighboring communities such as San Ysidero and Corrales! Students all share an interest in becoming health professionals and attended the workshop to learn more about the admissions and application process for the UNM Health Sciences Center (HSC) degree programs.

Participants met with a panel of current Native American (NA) HSC students and alumni. Panelists shared their experience preparing and applying for degree programs and what it's been like in their field. Their examples were inspiring and showed the different pathways one can take to become a health professional.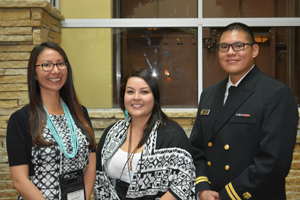 Students also got one on one time with representatives from the School of Medicine, Physical Therapy program, College of Nursing, and College of Pharmacy. We appreciate our HSC partners being available to advise students and to organize visits to their labs.
We got to tour the simulation lab and test out equipment in the gait lab! Participants got to work with different compounds to create our very own lip balm.  The agenda was active and packed with information and opportunities for networking and informal mentorship.

We wish the students the best as they prepare their applications and encourage them to continue to plan ahead! Stay tuned for the 2018 CNAH i-PrEHP Workshop!

More photos of the CNAH Indigenous Pre-Admission Education for the Health Professions Workshop.
Contact CNAH
MSC07 4246
1001 Medical Arts Ave NE
Albuquerque, NM 87102
Physical Location:
Integrity Building
2nd Floor