Rheumatology: Explore Rheumatic and Musculoskeletal Diseases
Train and research alongside patient care experts in the UNM Division of Rheumatology. Our mission is to provide outstanding clinical care to all patients with rheumatic disease, while advancing the discipline of rheumatology through cutting edge research and training the next generation of rheumatologists. 
Clinical Services
UNM Division of Rheumatology spans four campuses, including 3 hospital sites and two off-site UNM clinics:  University of New Mexico Health Sciences Center, Raymond G Murphy Veterans Administration Medical Center, UNM Sandoval Regional Medical Center, Albuquerque Indian Health Center, UNM Southwest Mesa Clinic, and the UNM Senior Health Clinic.   
In addition, UNM proudly offers Project ECHO, providing a consultative link between specialists and community clinicians through the state and beyond. 
New Mexico VA Health Care System 
Sandoval Regional Medical Center 
Albuquerque Indian Health Services 
UNM Southwest Mesa Clinic 
UNM Senior Health Clinic 
lbuquerque Indian Health Center 
UNM- and VA-based Rheumatology faculty are leaders in the care of patients with complex rheumatic diseases.  UNM Rheumatology provides consultative inpatient and comprehensive outpatient rheumatology services. We are proud to offer subspecialty clinics for Rheumatoid Arthritis and Systemic Lupus Erythematosus, and we are also actively developing multidisciplinary clinics with pulmonology colleagues for Systemic Sclerosis/Interstitial Lung Disease and Pulmonary Hypertension.  In addition, we offer a dedicated injection and ultrasound clinic. 
History of Expertise
The UNM Division of Rheumatology was established in 1969 by Dr. Ralph Williams. In 1979, Dr. Arthur Bankhurst was appointed Chief of Rheumatology, remaining in this position until his retirement.  In 2019, Dr. N. Suzanne Emil was appointed Chief of Rheumatology and serves as the current Division Chief.  The division is proud of its history and service to the state of New Mexico.
Dr. Emil is committed to outstanding service to all patients and consulting providers, and to excellence in rheumatology education.   Since becoming Chief of UNM Rheumatology, she led the successful efforts in reducing new patient wait times from months to <14 days, and establishing fellow continuity clinics for improved patient care, and improved patient and fellow experience. She has overseen the growth and strengthening of the division, onboarding three new faculty members since 2019. Dr. Emil is the recipient of 8 iCARE awards and has been nominated for the 2019 Hospital Medicine Outstanding Medical Consultant award.   
 
UNM Rheumatology has published over 600 manuscripts and has consistently been on the cutting edge of new therapies.  Our division provides service to a diverse population in an underserved and largely rural state. UNM is a safety-net hospital and is New Mexico's only level-1 Trauma Center, leading to its care of many of the state's most critical patients.  We have a strong affiliation with the Indian Health Service and provide clinical care both at UNM and at the Albuquerque Indian Health Center to Native American patients. Our fellows and VA-based faculty also provide comprehensive rheumatology care for our region's Veterans. 
 
Research: UNM Rheumatology promotes excellence in clinical and epidemiological research. The division is active in clinical trials both through the Department of Internal Medicine as well as the UNM CTSC.  Medical students, house officers, fellows and other health professionals receive state-of-the-art training through teaching and research programs enhanced with resource investments.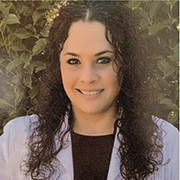 Title: N. Suzanne Emil, MD - Division Chief of Rheumatology
Department of Internal Medicine 
MSC 10 5550 
1 University of New Mexico 
Albuquerque, NM 87131-0001 
505-272-4761 
More about Project ECHO
Learn how ECHO expands rheumatology treatment capacity underserved areas.
Hear From a Fellow
Jaren Trost, MD
ACR2019
Currently Viewing
More about Project ECHO
Currently Viewing
Hear From a Fellow
Contact the Division of Rheumatology
Division of Rheumatology
Department of Internal Medicine
MSC10-5550
1 University of New Mexico