Services for Developmental Disability Providers
Take advantage of a wide range of services that support people with intellectual disabilities, families and caregivers. Explore your options through the Continuum of Care project at The University of New Mexico Health Sciences (UNM HSC).
Consultation with Experts in Disabilities
Request a consultation with one or more medical professionals who have expertise in developmental disabilities. Specialists inside and outside UNM HSC are available in fields such as: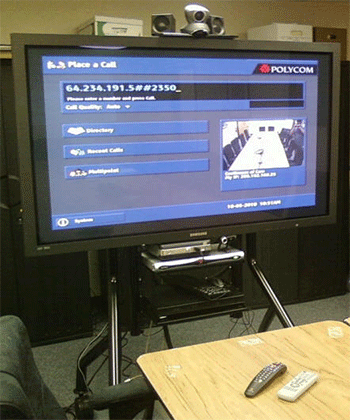 Dentistry
Family practice
Gastroenterology
Gynecology
Internal medicine
Neurology
Neuropsychiatry
Nursing
Pediatrics
Psychiatry
Psychology
Social work
To ask for a consultation, call 505-925-2350 or 877-684-5259. You may also send a fax to 505-925-2389. In some locations, consultations will take place via telehealth.
Aspiration Prevention
Recognize and manage the risk of a patient breathing in food or liquids. See these documents:
DDMI Telehealth Users Group
Join a monthly meeting of the Developmental Disabilities/Mental Illness (DDMI) Telehealth Users Group to teach, learn, share clinic cases and solve problems around New Mexico. The group meets the second Monday of each month from noon to 1:30 p.m. Mountain time. You can join video conferencing from a H.323-compliant client approved by the UNM Center for Telehealth, such as a public polycom machine or Vidyo on a UNM computer. Contact the Center for Telehealth for the name of your local contact person or instructions on how to connect.
Telehealth Services
For general information about telehealth technology used for training and consultations, email Continuum of Care IT or call 505-925-2331.