Ambulatory Pediatrics Training
Spend over half your training in outpatient care during the pediatric residency program at The University of New Mexico (UNM) Health Sciences.
Emergency Medicine
Spend one month per year in the pediatric emergency department. Because UNM Hospital has the state's only Level I Trauma Center, you'll care for everything from life-threatening injuries to severe infections and colds. Full-time, board-certified pediatric emergency medicine faculty work in the department 24 hours per day.
Adolescent Medicine
In your second year, spend a month working with board-certified adolescent specialists in locations such as:
Dedicated adolescent clinics
Detention centers
Residential treatment facilities
School-based health centers
You'll appreciate regular, interactive teaching sessions about adolescent medicine.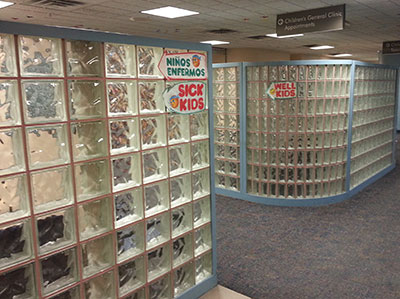 Serve a diverse group of patients from a variety of cultural and socioeconomic backgrounds. Care for newborns and infants with conditions such as:
Colds and sore throats
Fractures
Lacerations
Meningitis
Respiratory failure
Expect support from a dedicated generalist faculty, and attend a daily morning conference on outpatient clinical topics.
Spend half a day per week working with a group of peers over three years. See your own patients, and use the opportunity to recruit patients to your panels to meet your educational needs.
Work with faculty to learn the fundamentals of well-child care, including behavior, development, safety and nutritional guidance. You'll get personal attention because each faculty member guides no more than four residents. A clinical psychologist works with you to improve interviewing and developmental assessment skills.
You may choose to take part in a continuity clinic at the Young Children's Health Center, a satellite community clinic that caters primarily to Spanish-speaking families.
All subspecialty electives include outpatient clinics in Albuquerque and outreach clinical activities statewide. You'll work directly with attending faculty to learn how to approach children with special health care needs and communicate with primary care physicians.
Apply to the UNM pediatric residency program.
Pediatric Residency Contacts
Department of Pediatrics
UNM Children's Hospital
1 University of New Mexico
MSC10 5590
Albuquerque, NM 87131