Nurse Residency
Rural Family Practice and Midwifery Nurse Practitioner Residency for Recent Graduates of Family Nurse Practitioner and Nurse-Midwifery Programs.
For more information and how to apply, please contact Kelly Herrera, at (505) 923-5662 or kherrera@phs.org.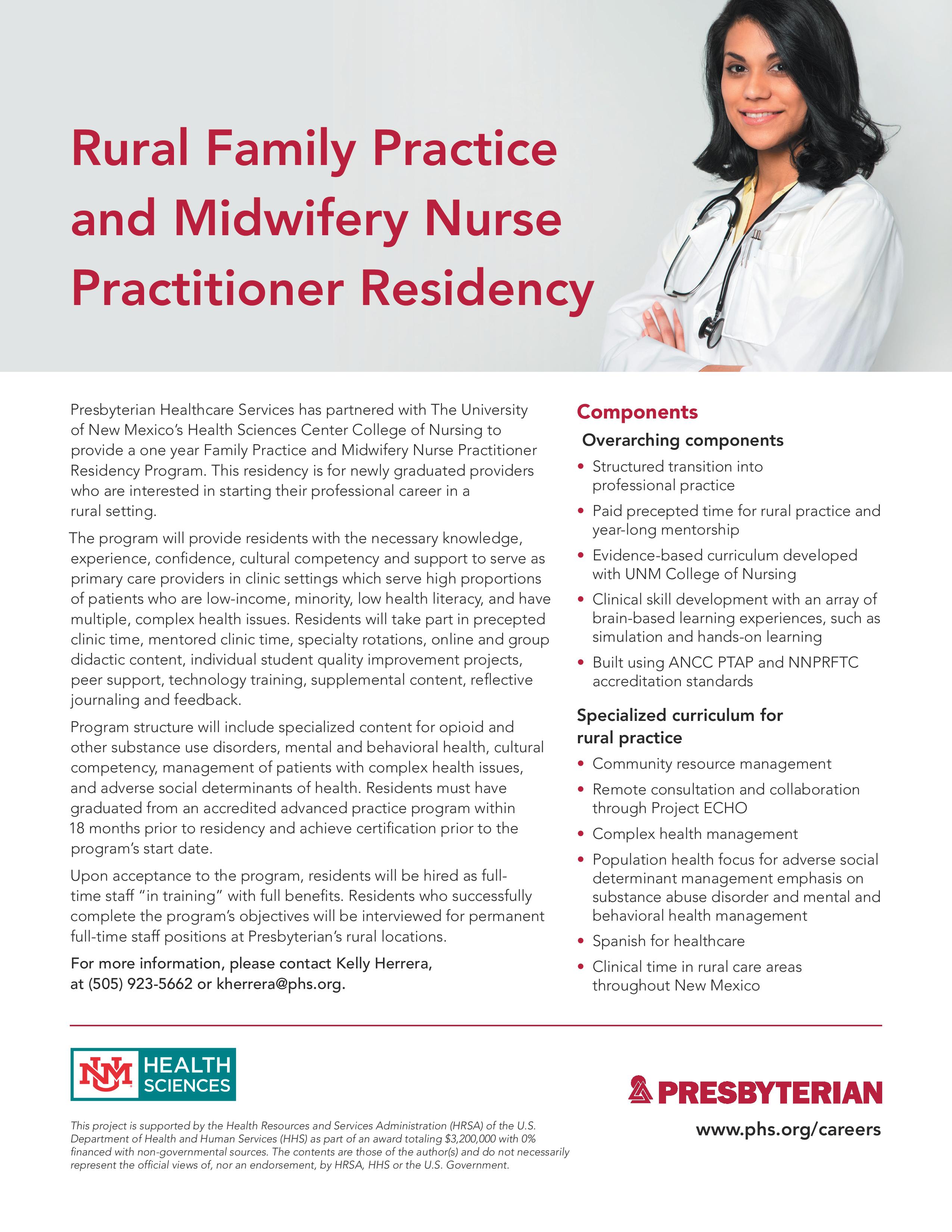 This project is supported by the Health Resources and Services Administration (HRSA) of the U.S. Department of Health and Human Services (HHS) as part of an award totaling $3,200,000 with 0% financed with non-governmental sources. The contents are those of the author(s) and do not necessarily represent the official views of, nor an endorsement, by HRSA, HHS or the U.S. Government.