Graduating Class
Summer 2020 Honors and Awards
This is NOT a replacement of your Convocation Ceremony and you will be invited back when it is safe for us to gather.
Class of 2020 Program
This program is to serve as a memento of your virtual Class of 2020 Graduation Celebration!
Class of 2020
Congratulations to the 2020 graduating class! Lobo nurses are a vital part of the pack.
We are so proud of the inquisitive nursing professional you have become. During this important time, you will be shaping patient care and finding smarter ways to serve your patients and our communities. The knowledge that starts here spreads out with every graduate from the College of Nursing. That is us – that is you!
These times call for innovative ways to celebrate with your friends and family. We know you will be celebrating beyond today and wanted to help with some ideas so we create a  Celebration Pack, Zoom backgrounds and invite you to join in on the fun with us on Instagram, Facebook, and Twitter. Details below.
We cannot wait to see all the creative ways you celebrate.
The possibilities for our graduates are endless. As are the many ways they improve the lives of New Mexicans everywhere
Go Lobos!
Celebration Pack
You've worked so hard to earn your degree now it's time to celebrate! Download our Celebration Pack to help make your day special. You'll find recipes, decorations and more.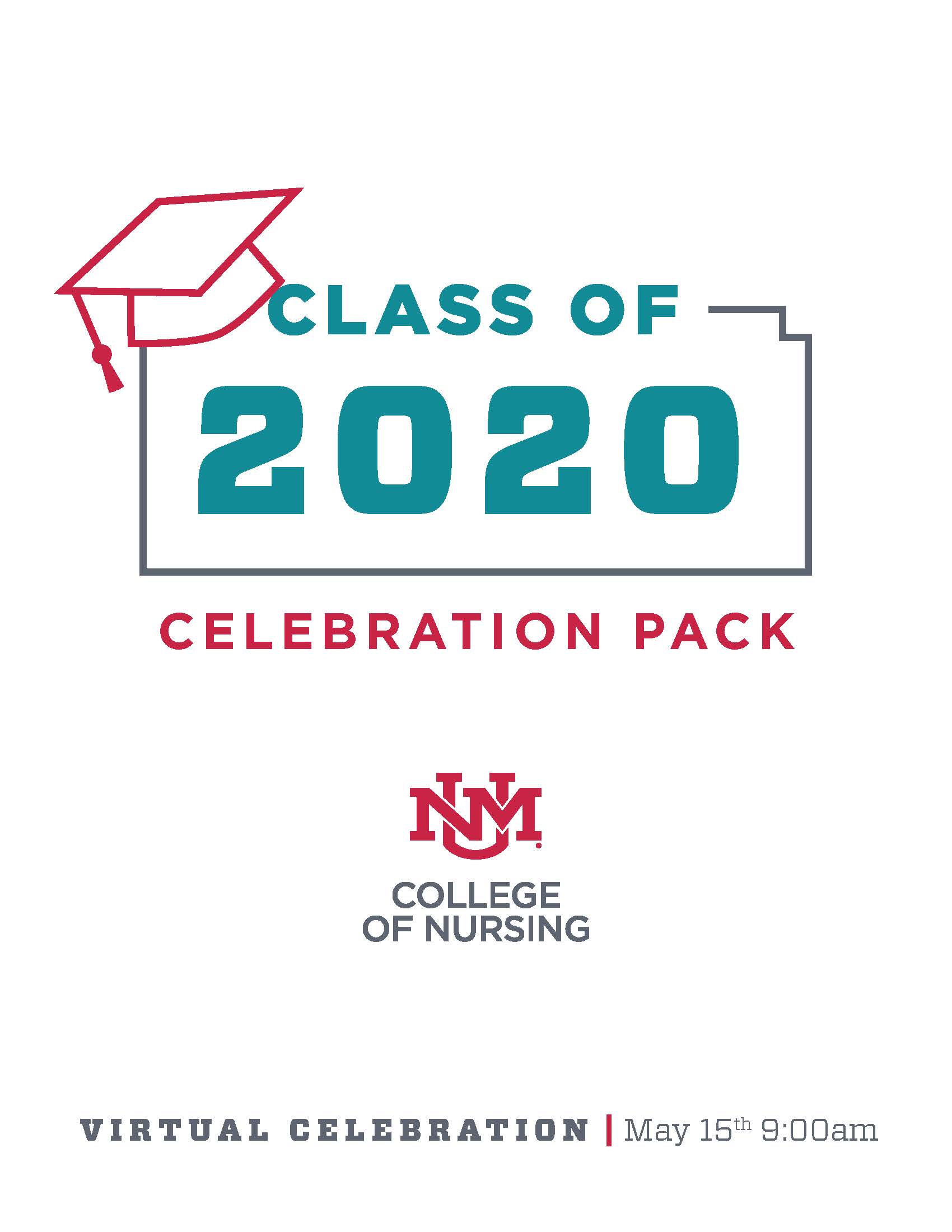 Zoom Backgrounds
Be sure to share the celebration pack with your family and friends. We know you will be creative with your social distancing celebration. Use #LOBONURSEGRAD and tag us UNM CoN on Facebook UNMCON UNM CoN on Twitter UNM_CON UNM CoN on Instagram UNM_CON
Graduate School
Thinking about continuing your education? See what graduate school has to offer and take your career to new heights!