Medication Therapy Management Call Center
Located in close proximity to the College of Pharmacy, the MTM Call Center opened in 2014. Serving the entire state of New Mexico, the MTM Call Center is an innovative project designed to provide medication therapy management services to rural, under-served areas. It also serves as an important component of the Care Transitions Post Discharge Program for patients who are at high risk for hospital readmission.
MTM professionals target people who take multiple prescription medications and who in many cases are suffering from multiple chronic diseases. The MTM team engages the patient, seeking not only to increase medication adherence, but also the patient's understanding of their disease. The goal of the MTM team is to keep patients out of emergency rooms, decrease hospitalizations and readmissions and improve health outcomes.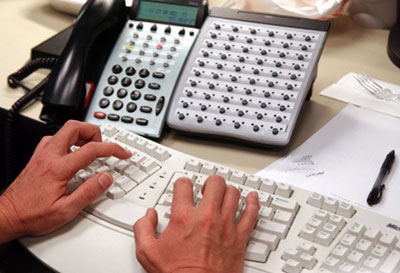 The contact number is provided through individual patient's insurance provider.
University of New Mexico
College of Pharmacy
MTM Call Center
1650 University NE
Albuquerque, NM 87131