Division of Pediatric Surgery
The specialists at the University of Mexico Division of Pediatric Surgery understand and are devoted to the unique needs of children from newborn through late adolescence. We take on many of the most complex pediatric cases that cannot be treated anywhere else in New Mexico and surrounding states.
As the only full-time, board-certified pediatric surgeons in New Mexico providing continuous pediatric surgical care for children, our expert faculty and staff delivering family-centered care, pursue innovative research, and provide elite training to future pediatric surgeons and physicians.
Excellence in Pediatric Surgical Care and Education
In close collaboration with referring pediatricians, family doctors, and pediatric surgeons, we care for—and train future surgeons to care for—the entire spectrum of pediatric surgical diseases. Our clinical interests focus on: 
Outpatient Surgery

Minimally Invasive Surgery

Neonatology

Gastroenterology

Congenital Anomalies

Non-Cardiac Thoracic Surgery

Nephrology

Oncology 
Our expert surgeons and faculty work with a multidisciplinary team of experts across disciplines to ensure the best outcomes for our young patients. The breadth and diversity of pediatric cases we see provide the most robust training for our medical residents, shaping the future of pediatric surgery in the region and in the nation.
Weekday Pediatric Specialty Clinics
Our surgeons hold outpatient clinics five times each week at the following locations. 
Pediatric Specialty Clinic
3rd floor, Ambulatory Care Clinic
2211 Lomas Blvd. NE
Albuquerque, NM 87102 
Carrie Tingly Hospital Outpatient Clinic
2nd floor, 1127 University Blvd. NE
Albuquerque, NM 87102
Ready for an adventure? Begin your medical career at UNM.
Join the best faculty and surgeons in New Mexico—and the nation—as one of our select residents. You will have access to multidisciplinary academic medical expertise as you treat a diverse population unlike any other in the U.S.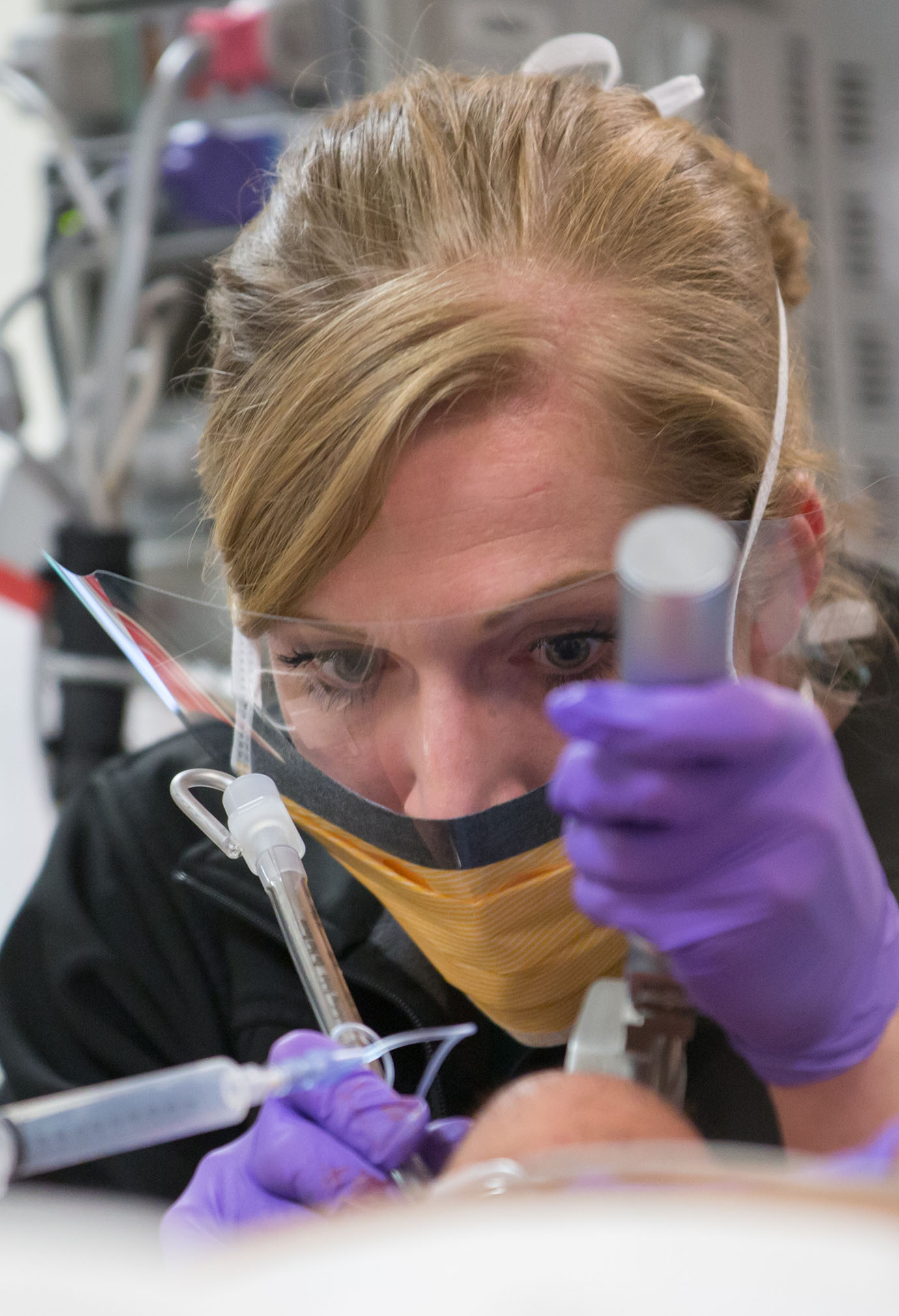 Pediatric Surgery Division
Division Chief & Coordinator
David Lemon
Department of Surgery
1 University of New Mexico
MSC10 5610
Albuquerque, NM 87131-0001
505-272-5913