Division of Surgical Oncology
The Division of Surgical Oncology at the University of New Mexico School of Medicine provides the most advanced surgical care for a variety of malignant and benign tumors. Our surgeons and specialists collaborate with medical and radiation oncologists, pathologists, and other clinical team members to provide the most advanced care for patients and education for future surgeons.
Innovative Surgical Treatments for Cancer Patients
UNM surgeons focus on the whole patient in collaboration with specialists and care providers from multiple disciplines. Our state-of-the-art minimally invasive laparoscopic and robotic surgical techniques improve recovery times and outcomes for patients with disease of the breast, endocrine system, melanoma, and sarcoma. 
UNM is home to New Mexico's largest team of board-certified oncology physicians and research scientists, whose focus areas include: 
General and palliative surgical oncology
Pediatric surgery
Endocrine surgery
Colorectal surgery
Hepato-pancreato-biliary (HPB) surgery
Gastric surgery
Melanoma surgery
Sarcoma surgery 
Start Your Career at an NCI Designated Comprehensive Cancer Center
The UNM Comprehensive Cancer Center treats more than 60 percent of the adults and virtually all children in New Mexico affected by cancer, from every county in the state. As one of only 50 in the nation and New Mexico's only National Cancer Institute (NCI) designated cancer center, the center has earned the highest federal designation and rating among all cancer centers nationwide. 
Our residents and fellows training alongside the best faculty surgical oncologists in the country. In addition to learning at a facility that meets the highest national standards, our students are also exposed to a diverse population of patients from varying socioeconomic and cultural backgrounds. 
Finding the Cure
Each year, the UNM Comprehensive Cancer Center research programs are supported by over $72 million in federal and private funding that supports the UNM Cancer Center's research programs. Our 130 scientists from places like Harvard, MIT and Memorial Sloan-Kettering, are supported by almost $60 million funding and recognized nationally breakthrough research in genomics, leukemia, nanotechnology, radioisotopes and drug discovery. 
We partner with Sandia National Laboratories, Los Alamos National Laboratory, Lovelace Respiratory Research Institute and New Mexico State University to find cures for cancer.
Ready for an adventure? Begin your medical career at UNM.
Join the best faculty and surgeons in New Mexico—and the nation—as one of our select residents. You will have access to multidisciplinary academic medical expertise as you treat a diverse population unlike any other in the U.S.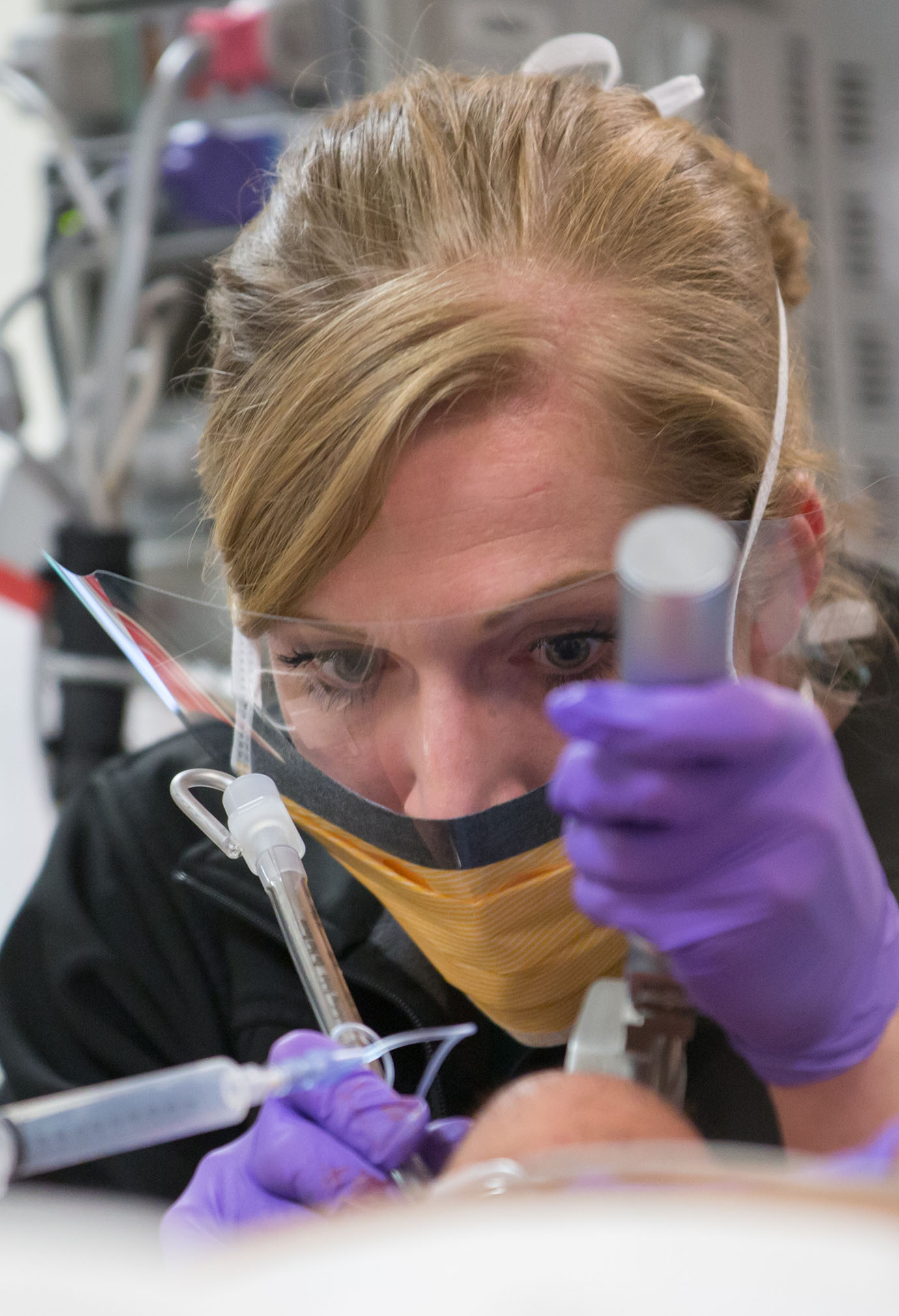 Division of Surgical Oncology
Interim Division Chief & Program Coordinator
Bridget Fahy
Department of Surgery
1 University of New Mexico
MSC10 5610
Albuquerque, NM 87131-0001
505-925-7928
Alicia Fernandez
505-925-0456
UNM Cancer Center
1201 Camino de Salud
Albuquerque, NM 87131