Doctor of Pharmacy (PharmD)
Earn your Doctor of Pharmacy degree at the University of New Mexico College of Pharmacy where you could be a part of a 75-year legacy of innovation in pharmacy practice and research. The College is among a fraction of the nation's colleges of pharmacy located on a health sciences campus. Students learn in the context of advanced health care and serve the wide-ranging needs of New Mexico's diverse patient population. Expect comprehensive preparation for a rewarding pharmacy career that impacts people's lives.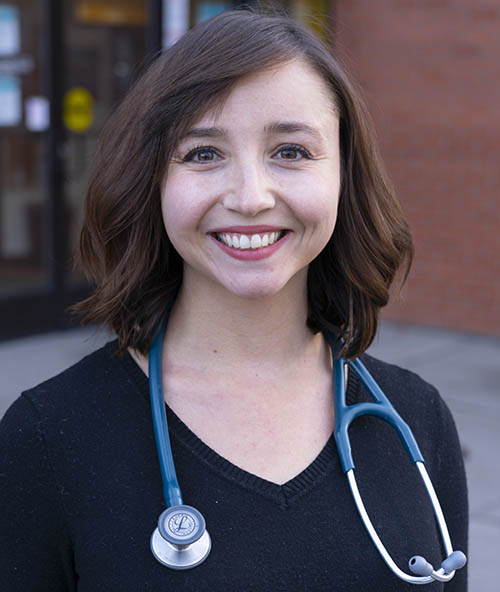 The University of New Mexico College of Pharmacy takes excellence in Pharmacy to the next level. With tremendous clinical experience and growth opportunities being the emphasis of the program, I was not only ready to break into the world of pharmacy, I was ready to be a leader in it.
—
Dr. Kelsea Aragon
, PharmD, PhC,
The Lobo Pharmacy Experience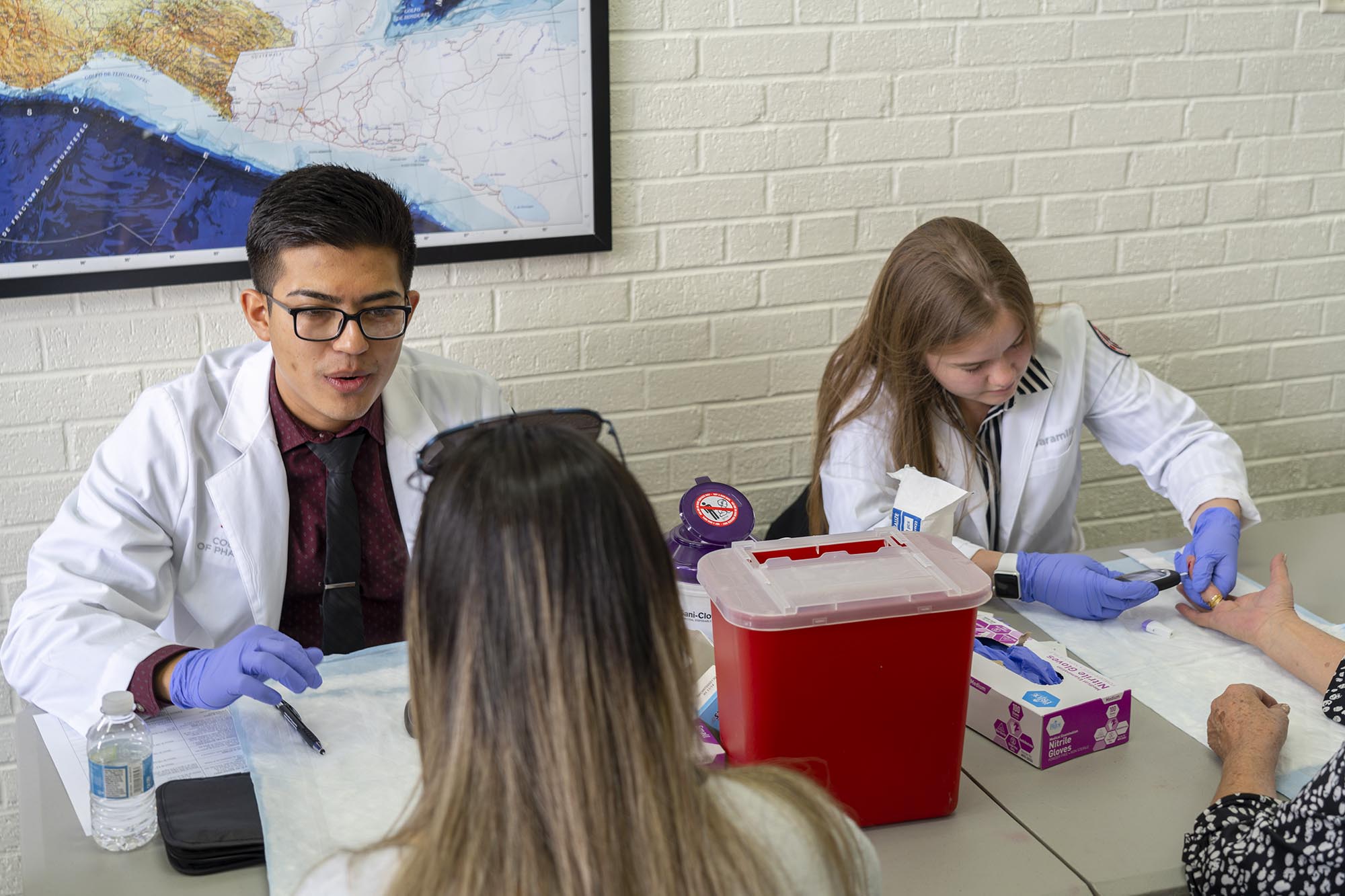 Student pharmacists testing blood glucose levels at the Mexico Consulate in Albuquerque, NM.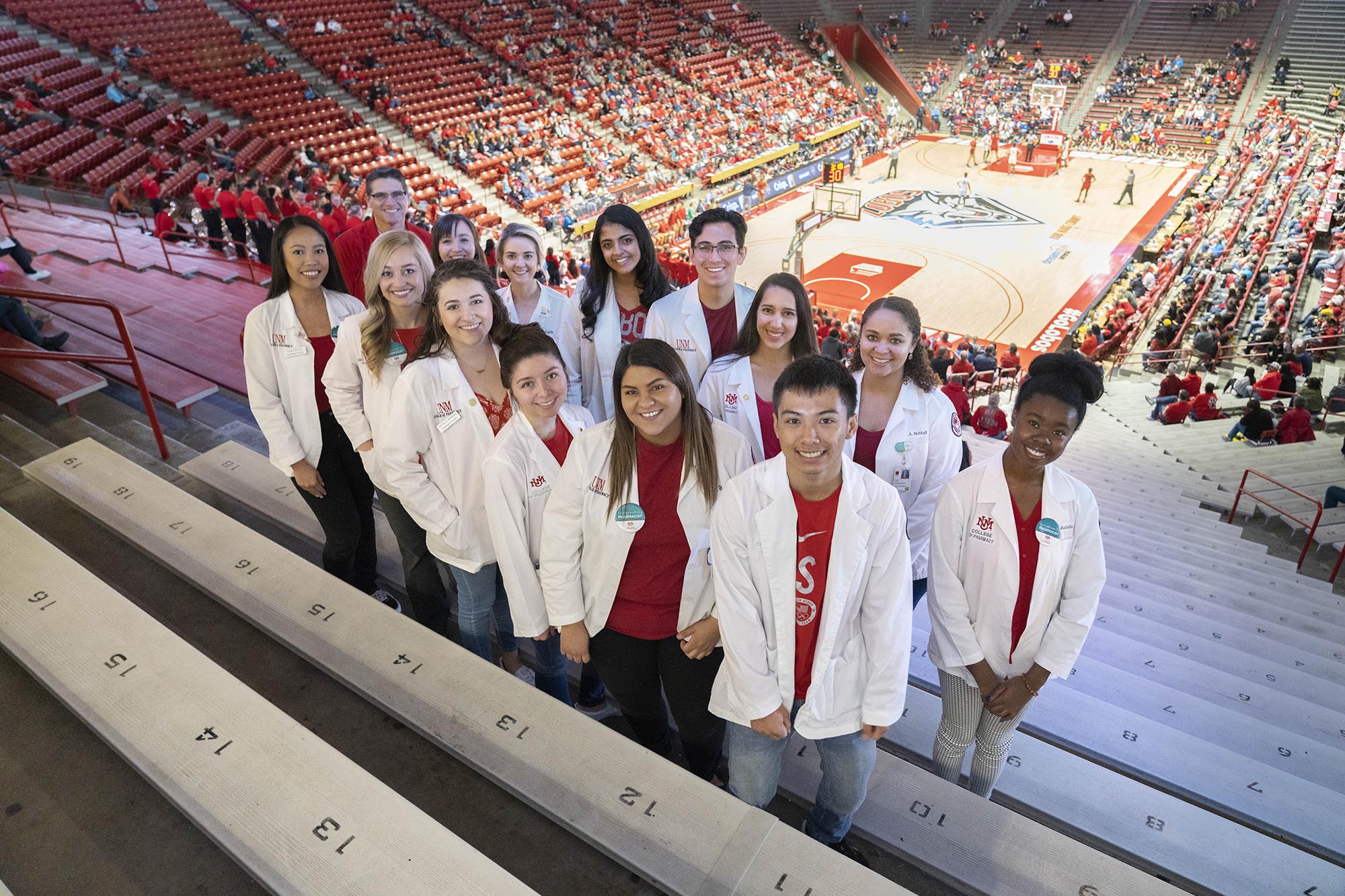 A group of student pharmacists providing free services at Dreamstyle Arena in Albuquerque, NM.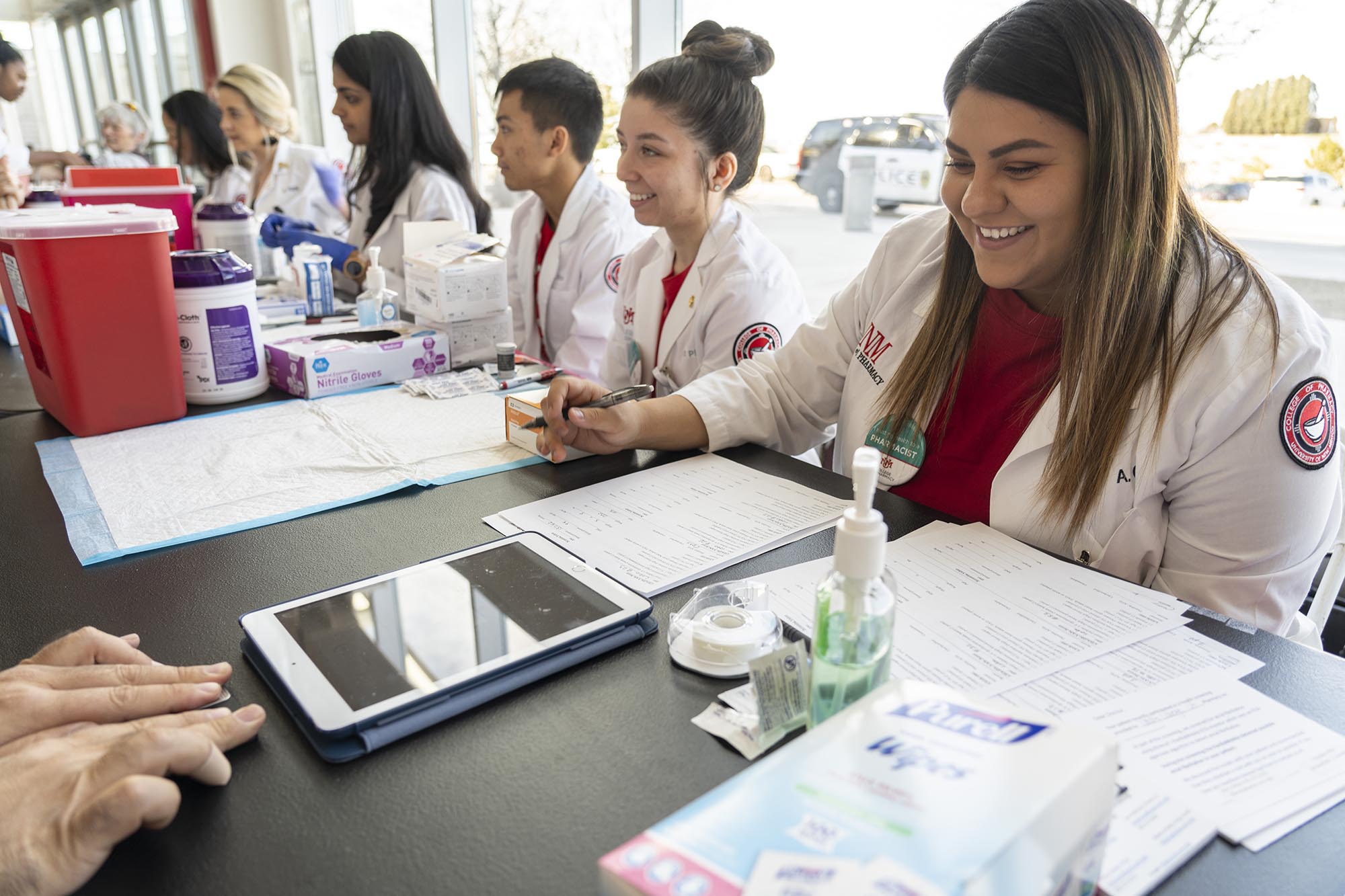 Student pharmacists performing free health screenings at a Lobo Women's Basketball game.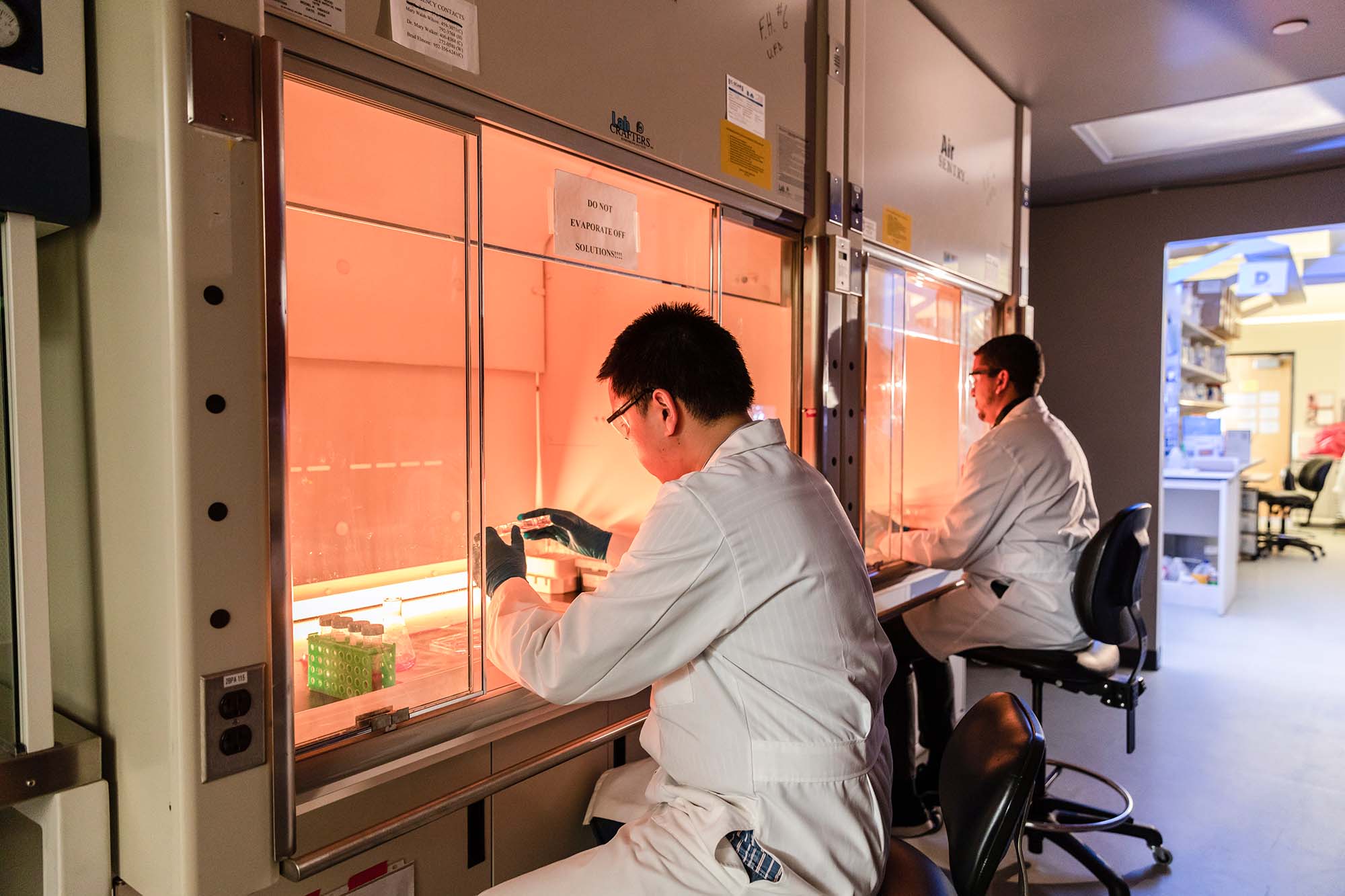 Interior view of RIB (Research Incubator Building), where research is conducted.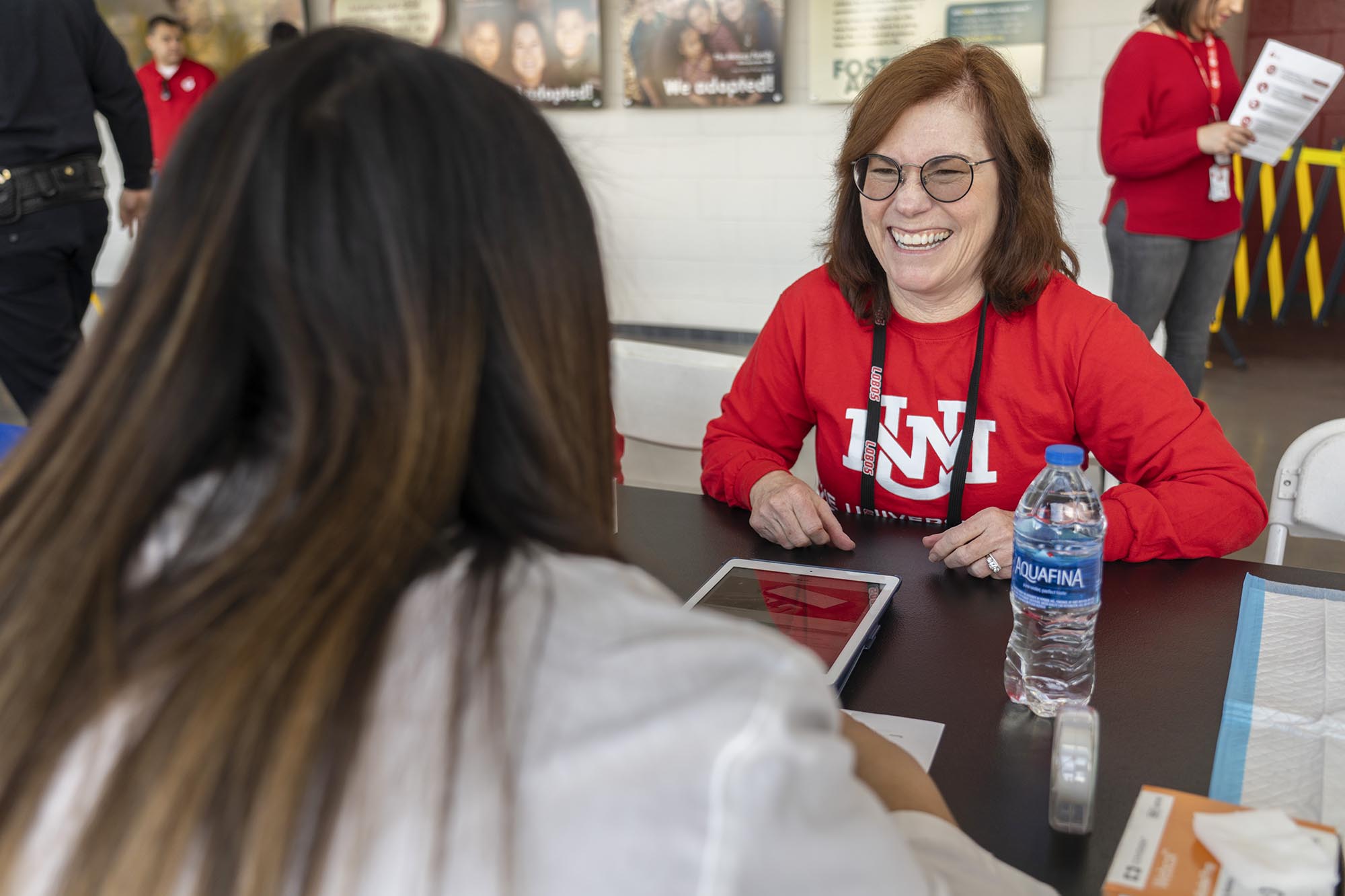 UNM President Garnett Stokes receiving a free health screening from a student pharmacist.
Alumna Gretchen Ray, PhC consulting a patient.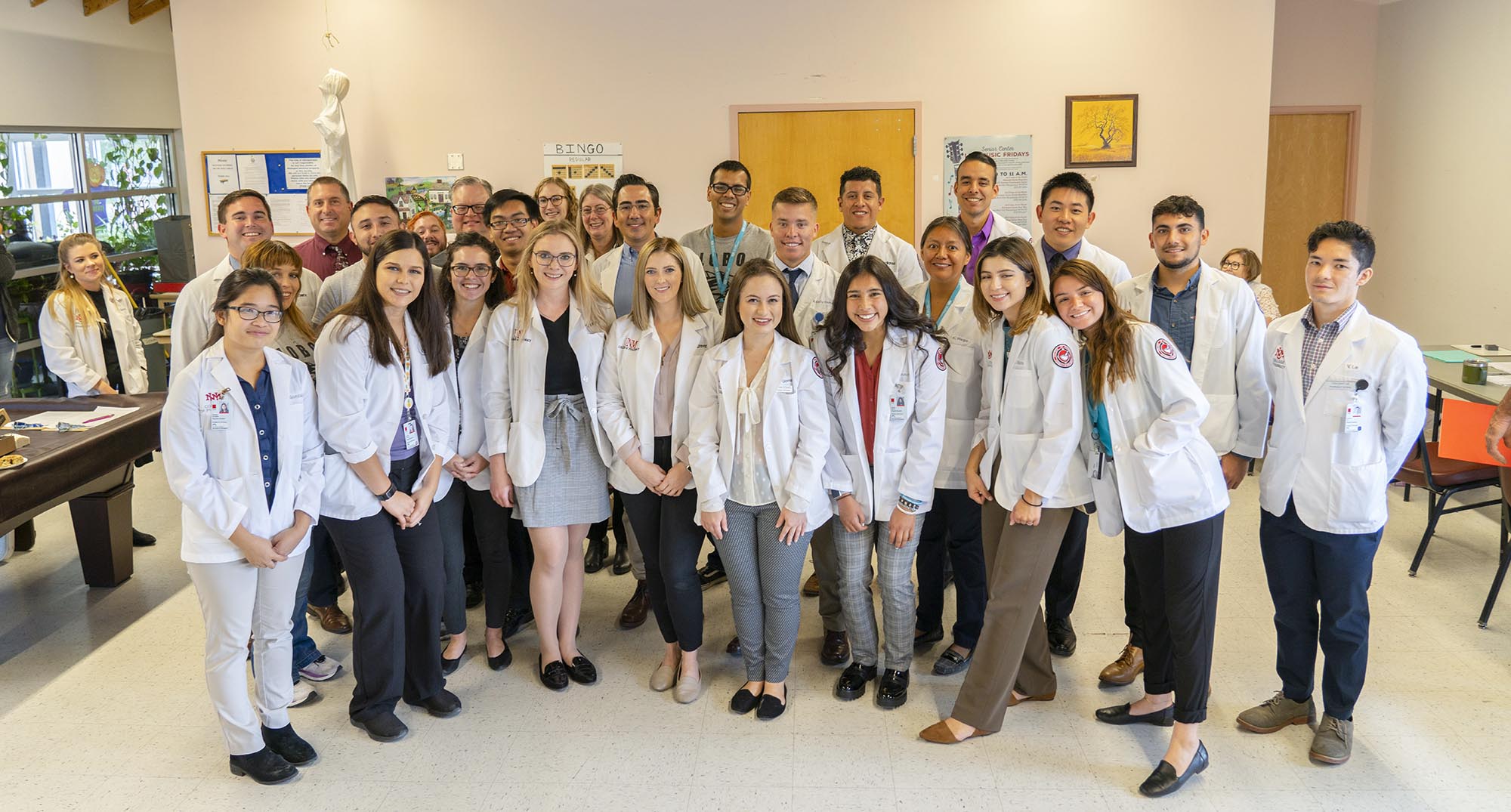 A group of student pharmacists providing free services at the Rio Bravo Senior Center in Albuquerque, NM.
What sets us apart?


Support
Students enjoy personal support that helps them to reach their educational and career goals in pharmacy. With our low 7-to-1 student-to-faculty ratio, students and faculty build a sense of community on the campus.


Diversity
Join one of the country's most ethnically diverse PharmD program at UNM College of Pharmacy — where no ethnicity makes up more than half the student body. Learn alongside Hispanic, American Indian, African American, Caucasian and Asian students. Among colleges of pharmacy, we have the third-highest enrollment of Hispanic students and Native American students in the nation.


Advanced Practice
Choose to receive advanced training to become a pharmacist clinician — at no extra cost. Student pharmacists learn how to care for New Mexicans by administering vaccinations to patients of all ages, performing tuberculin skin testing, and prescribing certain medications.
Students can choose advanced training to become an authorized nuclear pharmacist as part of their elective course work.  One of only three schools were students can complete the certification in nuclear pharmacy while earning a PharmD.


Impact
Extend your pharmacy education beyond the classroom. Student pharmacists spend more than a third of their time learning in clinical settings such as urban and rural clinics, hospitals and community pharmacies. In clinical rotations students work closely with a mentor for expert direction and support in caring for patients.


Discovery
Students and faculty in the Doctor of Pharmacy program break ground with research in on-campus labs and clinical settings. Under the guidance of leading scientists, students lead projects and work toward  new findings in the field of pharmacy.


Affordable
Get a top-quality education for tuition that's comparable to regional and national averages. Even if students who are not a New Mexico resident qualify for in-state tuition rates after the first year of pharmacy school.
Flat tuition structure allows for student tuition to stay the even if  classes are added into a single semester. This provides an opportunity for our students to earn a second degree with their PharmD, such as our combined PharmD/MBA program or PharmD/MS program. Additional fees will only be applied when additional classes are added to the semester.


7:1

Student to faculty ratio

$

119K

Median salary for a pharmacist

$

240K+

Awarded in scholarships (2019)

90.1%

NAPLEX pass rate

96%

Overall graduation rate (2019)
Prospective Student?
Take a Virtual Tour
See your new campus
Learn about our campus on this virtual tour with admissions advisor Katie Gentsch.
Apply to be a Pharmacist
Ask a Student Pharmacist
A Q+A session with 3rd year student pharmacists Joshua Alcon and Rachel Crusius. Tune in as they answer your commonly asked questions about pharmacy school.
Rewards of a Pharmacy Career
Interviewing at UNM
Interview season is here! Are you interviewing with us soon and would like to know what to expect? Check out this video explaining our Multiple Mini Interview (MMI) process at the University of New Mexico College of Pharmacy.
Currently Viewing
Take a Virtual Tour
Currently Viewing
Ask a Student Pharmacist
Currently Viewing
Interviewing at UNM
Student Services Contact
Office of Student Affairs
Nursing/Pharmacy Building, Suite 188
College of Pharmacy
ATTN: Student Services
MSC09 5360
1 University of New Mexico
Albuquerque, NM 87131-0001