ANWHC & IIKD Host Back to School Family & Community Health Fair
July 25, 2015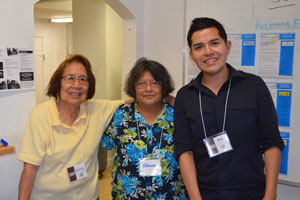 On July 25, 2015 the All Nations Wellness & Healing Center Community Advisory Council (ANWHC CAC), the First Nations Community HealthSource (FNCH), and the Institute for Indigenous Knowledge & Development (IIKD) held first Back-to-School Family & Community Health Fair in Albuquerque, New Mexico.
The Health Fair was the result of a two year collaboration between the IIKD, FNCH, and Molina Healthcare Inc. to provide public awareness of health, wellness and health-related resources to American Indian families in Albuquerque.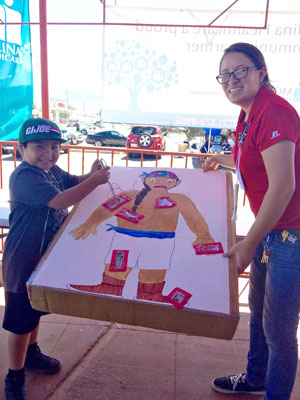 Participants obtained health checks, immunizations, health education information, health-related resources and made connections with health care organizations. Eligible participants received free children's clothes, school supplies, injury prevention, veteran services, and post-secondary educational material.
The ANWHC is the only center of its kind devoted to addressing the social determinants of health for off-Reservation American Indians and their families.
We have spent the last five years diligently building a network of caring individuals and organizations to help achieve our vision of a safe gathering place for American Indians to connect with each other for improved health and well-being.
We are fortunate and proud that many community organizations were able to join us in the ANWHC's Back-to-School Family & Community Health Fair.
Contact CNAH
MSC07 4246
1001 Medical Arts Ave NE
Albuquerque, NM 87102
Physical Location:
Integrity Building
2nd Floor