Mayor Berry Announces New Initiative for Homeless Natives
August 28, 2015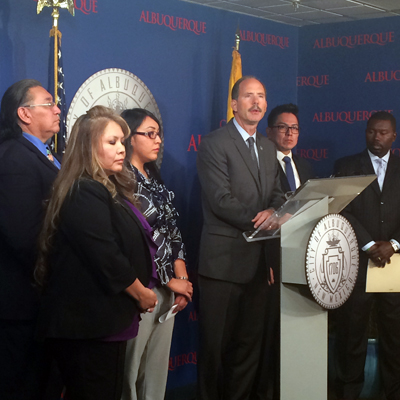 It was an exciting morning for us today at IIKD! We were invited to join Mayor R. J. Berry and his staff as he announced key recommendations for improving relations, service delivery, and the quality of life for Albuquerque's homeless Native American population.
We are happy to have been included in this important initiative and we thank the Mayor and his staff, Douglas Chaplin and his team at the Community & Family Services Department, Sherrick Roanhorse, and the Native American Homeless Taskforce for the invitation and for allowing us to participate in past and future efforts.
We are looking forward to working with the City in delivering our Cultural Humility Training!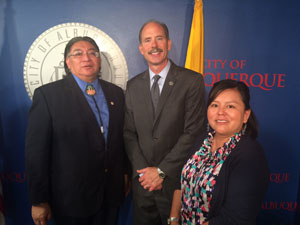 Contact CNAH
MSC07 4246
1001 Medical Arts Ave NE
Albuquerque, NM 87102
Physical Location:
Integrity Building
2nd Floor