CNAH-IIKD Hosts Summer Policy Academy Students
June 16, 2015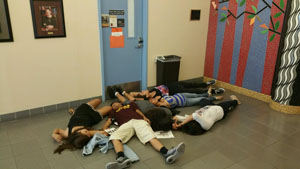 CNAH-IIKD had the pleasure of hosting the Summer Policy Academy (SPA) students for a day of learning & fun at UNM Health Science Center (HSC) on Tuesday, June 16, 2015.
The Summer Policy Academy is a four week Leadership Institute program at Santa Fe Indian School (SFIS) where high school students focus on Indigenous issues at the Tribal, State, National, and International levels.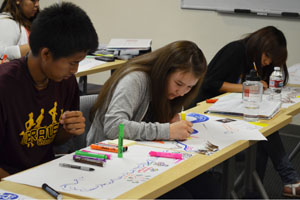 The CNAH-IIKD staff planned a day of presentations and hands on activities. Presentations included available services at the Center for Native American Health, degree programs offered at HSC, and social determinants of health.
Students participated activities like the scavenger hunt which allowed them to explored the UNM HSC campus and the River of Life where the students learned about each other's journeys.
We enjoyed everyone's participation and would like to extend our thanks to the SPA planning team and staff, UNM student volunteers, and CNAH-IIKD staff.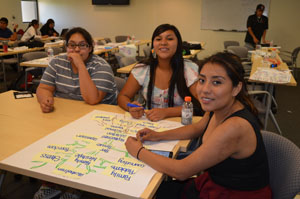 Contact CNAH
MSC07 4246
1001 Medical Arts Ave NE
Albuquerque, NM 87102
Physical Location:
Integrity Building
2nd Floor